Breegan Jane on Redefining What It Means to Be a Homemaker
How This TV Personality and Interior Designer Redefines Homemaker and Creates Rituals For Her Family
Breegan Jane, a TV personality and interior designer for more than 10 years, knows a thing or two about creating beautiful, inviting spaces. "The best rooms have something to say about the people who live in them," she says. And what about the people living within her four walls? Family and home are the things that most excite Jane, even if her version is a far cry from what we picture a "homemaker" to be.
Jane is mom to two sons — Kingsley, age 8, and Kensington, age 6 — and her parenting style has evolved as she's grown with her kids. "I think I'd call my parenting style 'eclectic maximalism,'" she says. It follows her interpretation of work-life-parenting balance, "in that I don't think any part of life always gets divided equally. We often have to master both sides of a spectrum at the same time." That flexible mindset allows Jane to adapt and make up the rules as she goes. "I'm a strict parent who believes that rules are necessary and helpful, and I also believe in allowing plenty of room for modification and creativity within the boundaries I set," Jane says.
Jane is deeply invested in creating a community supporting mothers with her lifestyle blog and following — and it starts with home. Little rituals, like turning on music or making smoothies with fruit and milk before a day trip to Venice Beach, help Jane and her boys find a happy balance in their day to day. Read on to learn how Jane creates a new meaning for a "homemaker" and the rituals that help her family grow.
POPSUGAR: What does "home" mean to you?
Breegan Jane: To me, "home" is a place of comfort and serenity. It offers warmth and reprieve, and it positively impacts mental and emotional feelings of safety. This isn't to be confused with shelter. We may all be afforded shelter, but sadly, everyone isn't afforded the concept of "home." The concept of home requires nurturing, care, consideration, and love.
PS: How are you redefining what "homemaker" means, both in your work and in your family?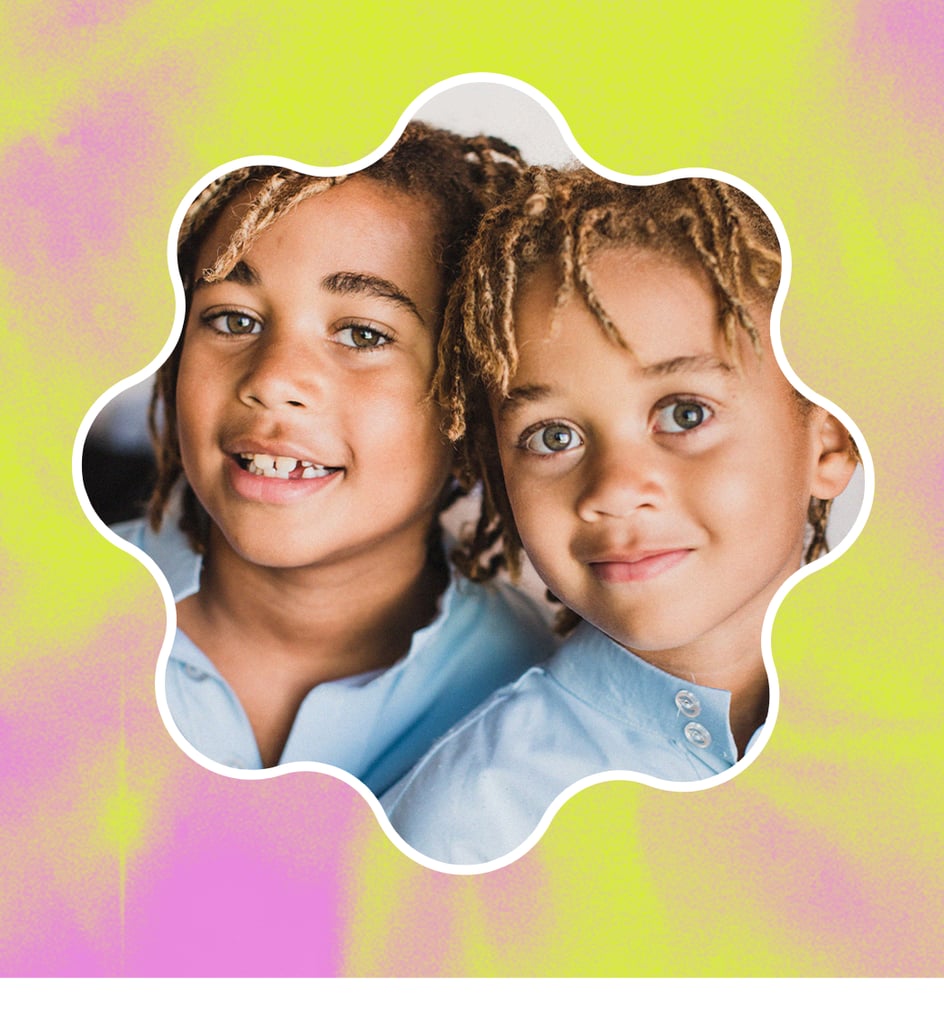 BJ: The term "homemaker" usually brings to mind a singular definition. We picture hardworking, stay-at-home moms taking care of all things on the home front, right? I'm enjoying flipping that meaning on its head and instead allowing it to encompass all I do as a mom, interior designer, philanthropist, and more. I create homes, places where people spend their time becoming all they want to be. That involves much more than just the physical elements of a dwelling. It involves designing a space that allows those who live within it to function at their best emotionally, mentally, physically, and spiritually. A homemaker, as I define it, is panoramic and all-embracing, and I feel honored to carry and own that title. My household is artsy and carefree, and we absolutely "go with the flow" and provide lots of support when necessary. We just manage to intertwine that laid-back attitude with a healthy structure in a way that works for us.
PS: When you became a mother, what advice or rituals were passed down to you from your own family?
BJ: My mother always embraced my curiosity and created opportunities for me to venture out into endeavors that interested me. She did this even when those particular areas were outside of her expertise, and I can see how I directly benefited from that. That natural curiosity and enterprise carried over into adulthood, and now it's something I do with my own children. If they're interested in horses, I may know little about that, but I build opportunities for them to explore it. My youngest son is into coding, something completely outside of my wheelhouse. So I found a coding coach that can help him learn more about the skill. I've found that supporting my children's natural curiosity and making space for them to fail or thrive as they try new things is important.
PS: What does a day in your life look like with your two sons? Any fun routines that come to mind?
BJ: We incorporate a lot of music into our everyday lives during the weekdays. They're fortunate to have voice and piano classes, as well as amazing music-writing courses. On weekends, I try to organically incorporate those hobbies into their learning by attending concerts or dancing. Sometimes we begin a Saturday morning by grabbing our fresh fruit, oats, and milk; tossing them in our blender for a refreshing smoothie; and heading out to Venice Beach to watch live music performances. It's always fun to show them activities they're interested in with real-world applications. Our weekdays and weekends are usually pretty full because I like to keep their young minds and bodies active and busy!
PS: What about in the kitchen? Any special meals or foods that helped you create rituals at home?
BJ: Milk was pivotal in my kids' growth and development. Cereal was one of the healthy ways we started our day, and that was always accompanied by milk. My sons could make a bowl of cereal by themselves, and they were extremely proud to do so. Or they could pour themselves a small cup of milk with whatever they had for breakfast. It gave them a sense of "cooking" that has helped them flourish as they got older. I was grateful that milk was one of the food ingredients to help foster that independence journey with them.
PS: What's one challenge you went through with your sons as they've grown up? What kind of rituals or techniques did you rely on to get you through it?
BJ: Sleeping is typically one of the biggest challenges new parents face with their children. Most of my friends and family adhered to the typical sleep training: putting kids down to nap at the same time in the same place each day. With a career and schedule that contrasted greatly from the "norm," that simply didn't work for me. I finally listened to my intuition and began requiring my children to take naps wherever we were if I needed them to. They adjusted easily, and it set me up for success in the long run.
I also found that keeping the TV on while I co-slept when they were little, as well as doing all my regular activities at a normal volume, helped my kids learn to sleep through anything. To this day, they aren't noise sensitive, and that's always helpful. I recommend always listening to your own inner voice regarding parenting techniques. Our children often require an individualized approach, and that's more than OK.
PS: What advice, routines, or lessons do you pass down to your family and friends who are embarking on motherhood themselves?
BJ: Begin with the end in mind. What I mean is, don't start using expensive gadgets like bottle warmers or wipe warmers and then one day suddenly expect your kids to be OK without them. I established a life that was easy for me to maintain. As a result, my children easily adapt to the circumstances of their surroundings. Whether we are at home or across the globe, they are able to thrive, and Mom is happier, too!