Clothing Gifts For Tweens
3 Tweens Share Their Secret Santa Wishlist — Parents, Take Notes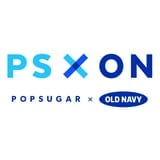 No tween in your life will say no to new clothes. We've partnered with
Old Navy
to bring you the collection tweens will love, designed by POPSUGAR x Old Navy and the next generation of leaders.
When it comes to finding the perfect gift for the trend-setting, TikTok-loving, generation-leading tween in your life, there's no better guide than one that comes straight from tweens themselves. We tapped three of our favorite Gen Zers — athlete Alizé Lee, entrepreneur Kheris Rogers, and activist Jensen Gering — to give us a peek at what they're not-so-secretly wishing for this holiday season. From a comfy-cozy hoodie to tie-dye joggers, it's clear the POPSUGAR x Old Navy collection, designed in collaboration with this next generation, is where all the hottest gifts are at. See each of their top picks ahead and trust — they won't lead you astray.
As a Level 8 gymnast and Team USA Wushu athlete, Alizé spends a lot of time in athletic gear. But even when she's not practicing, you can find her in equally comfortable pieces, especially ones that show off her fun-loving personality. Cozy sweatshirts, neon accessories, and cool tees that show off your personality are just some of the items she would recommend as gifts to her friends and other tweens.
"I love the sherpa jacket because of the fit and the material. It's perfect for a 'sweater weather' day since it's very comfortable. It's not too thick but also not too thin. I love the flexibility that I can dress it up or down."
"These joggers are so soft and comfy! They're so easy to move around in, and I love the colors. I can wear them anywhere!"
"I admire how the graphics radiate positive energy! Whenever I wear this T-shirt I feel very happy. It gives me swaggy chill vibes. Plus the material is so comfy."
Kheris built a successful fashion line with the purpose of empowering confidence in others, so it's no wonder she's drawn to anything that sends an inspiring message. From tees emblazoned with motivational graphics to hoodies with cheerful hues, these pieces are for anyone who loves to wear their feelings and uplift others while they're at it.
"I love the Dream T-shirt because it's easy to style and the word is a reminder to everyone who wears it — or sees it — to always dream."
"The Future T-shirt is one of my top three picks because the colors in the word pop against the black. It's also easy to match with any of the Old Navy face masks."
Spreading positivity is Jensen's biggest goal as both a musician and activist. While he's partial to pieces that bring the good vibes, he also likes items that lean into that rocker edge. Think: well-worn fabrics, vintage-inspired designs, and distressed denim. His picks are perfect for the tween with musical inclinations.
"I love the funky vibe to this hoodie, along with the smiles on the sleeve. It's the perfect item for the holidays because it's comfy, stylish, and has a good color combo."
"Jeans go with every hoodie and T-shirt in this collection, from Pink Floyd to the Simpsons. My favorite part is that they are so comfortable when I want to wear them all day."
"I love how this hoodie has a vintage style to it and Nirvana is one of my all time favorite bands! I'm super into music and excited that POPSUGAR x Old Navy has brought music to this collab."