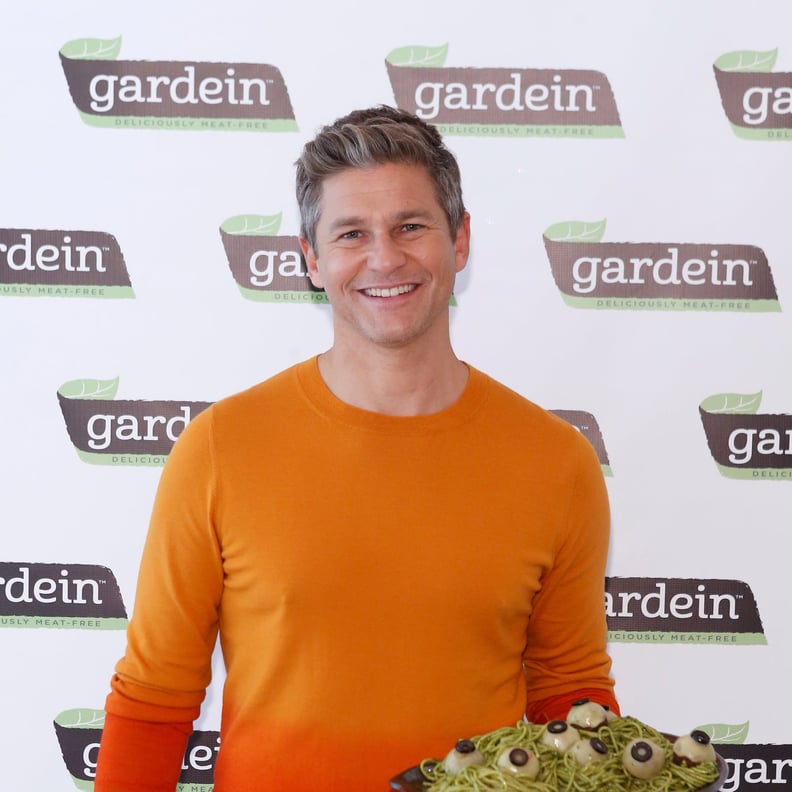 Jason DeCrow | AP Images for Gardein
Jason DeCrow | AP Images for Gardein
If you should know anything about David Burtka and Neil Patrick Harris, it's that they're very into Halloween. Regarded for their over-the-top family Halloween costumes, David and Neil always go above and beyond to get their look just right. We caught up with David through his partnership with Gardein — a company dedicated to putting more meatless dinner options on your table — to learn what his squad is planning for their family Halloween ensemble this year.
While David and Neil value what their 9-year-old twins, Gideon and Harper, have to say in terms of costume ideas, they're always the ones to sign off on it. "Neil and I steer the ship, and we really are the deciders. The kids, as much as they want to put their input in there, aren't really thinking about the bigger picture," he told POPSUGAR. "We take what they say into consideration, but when it comes down to it, we get the final say. Being Pokémon one year isn't necessarily an idea we would go with."
David and Neil get ideas from all over the place — including some quirky obsessions — for their costumes. "We get inspiration from anywhere. Neil really loves The Haunted Mansion, and last year, I had the idea of us becoming characters [from it]. Harper was even the dead bride from the ride! Neil has an office upstairs in the top floor of our house that's all The Haunted Mansion stuff, so that goes out to Neil."
For the most part, David and Neil oscillate between subjects their kids can't get enough of. "When the kids were younger, Harper really loved the Wizard of Oz," said David. "She wanted to be Dorothy, so we all catered to her. One year, Gideon loved getting to be Batman, so we all became Batman characters, and he was the center of attention."
"We take what they say into consideration, but when it comes down to it, we get the final say."
This year, however, the family is dialing back the scale of their costume. "We're definitely taking a simpler approach this year. It's not as big. It's not as bold. A little more pulled back," he explained. "It's not necessarily a big production this year, so we'll see how it turns out. It's gotten to be such a big production. There's so many people who put so much emphasis and expectation on it that it's hard to outdo each other each year. So we're trying to maybe take a step back, and hopefully, no one's that disappointed this year."
David also took the time to share some last-minute Halloween decoration ideas that are easy in terms of time and budget. Aside from peeking inside his book, Life Is a Party: Deliciously Doable Recipes to Make Every Day a Celebration ($18), he suggested a simple trick to make candles look scary. "One of the spookier things that's really supereasy is that you take a white candle and you drip a red taper candle around the edge of it, so it looks like it's bleeding," he said. "A blood-drip candle is really a very easy and affordable way to hype up any sort of party."
Additionally, David said you can do a heck of lot with flowers. "A month before the party, I start collecting flowers, and I hang them upside down from kitchen cabinets or downstairs in the basement. Roses work really well and dahlias are amazing dry. You can put them in different kinds of skull vases, or black vases," he said. "And dead, dried flowers are fantastic as a centerpiece. Plus, you're reusing them! String a little bit of that fake cobweb and put a spider or a bug on top of it to make it extra spooky."
Ahead, take a look at some of their incredible Halloween costumes over the years.
Neil Patrick Harris and David Burtka's Family Halloween Costumes