Mickey and Minnie's Runaway Railway Has Tons of Easter Eggs — See If You Can Spot Them All!
The latest attraction to open at Walt Disney World is Mickey and Minnie's Runaway Railway at Disney's Hollywood Studios. The ride brings guests through the screen and into Mickey and Minnie's cartoon world where anything can happen! Mickey and Minnie's Runaway Railway is great for everyone in the family, from little kids to grandparents. As you're riding, you'll see some familiar characters like Goofy, Daisy, and of course Mickey and Minnie, along with hearing a catchy new theme song where characters claim, "Nothing can stop us now." Throughout the journey to Runamuck Park, things don't go as planned, and through a series of events, guests face a few obstacles like a tornado, waterfall, and dance class before finding the perfect picnic spot at the park. There's a ton to see while on the new attraction, but be sure to look out for a few Easter eggs that Walt Disney Imagineering included in the ride. Read through to see some of our favorites.
01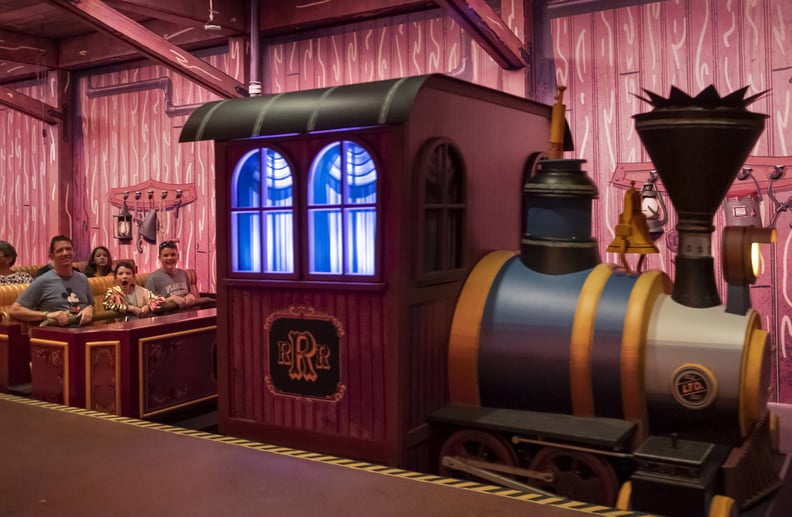 The Train Horn Is a Blast From the Past
Listen for a familiar sound when the train's whistle blows — it's actually the same tritone whistle from Steamboat Willie. Walt Disney Imagineer Charita Carter even let us in on a fun secret: "As a design team, we were able to use sound effect equipment and tools from the Walt Disney Archives to create some of the sounds you hear throughout the attraction."
02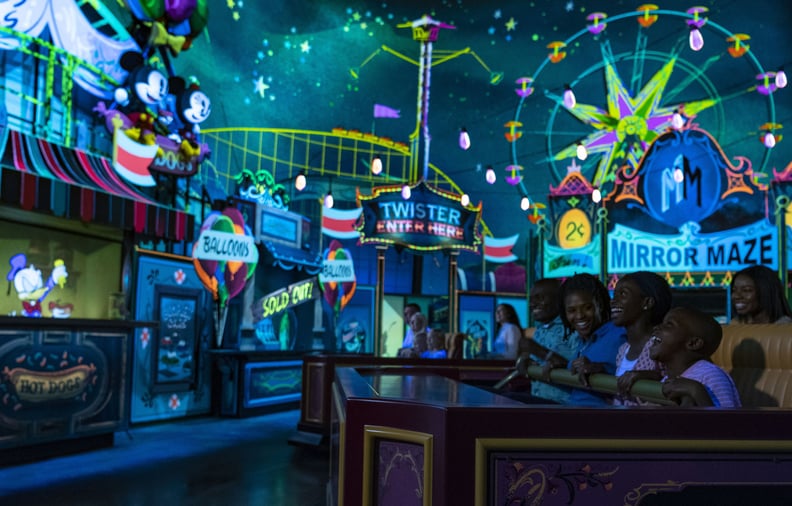 There's an Homage to the Ride That Was Previously in this Space
The home of Mickey and Minnie's Runaway Railway was once to home of the beloved attraction The Great Movie Ride at Hollywood Studios. In the carnival scene, try to spot a marquee for the former attraction.
03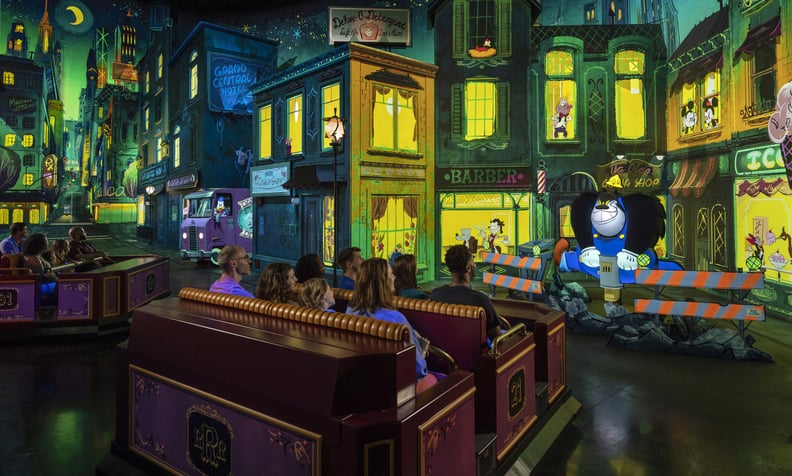 The Newspapers Throughout the Attraction Have Significant Headlines
There are newspapers and signs throughout the attraction with unique headlines. One of our favorites is the one that references Oswald the Lucky Rabbit, who predates Mickey Mouse. The headline states, "Oswald Wins!"
04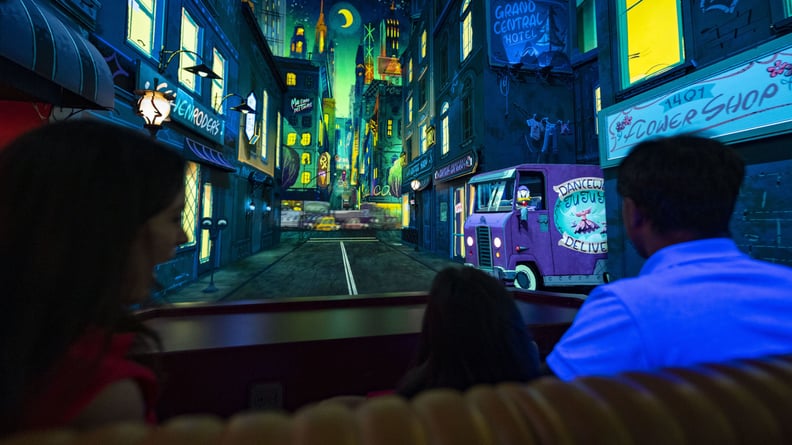 A Nod to Walt Disney Imagineering Is Hidden in Plain Sight
Kevin Rafferty, executive creative director at Walt Disney Imagineering, told POPSUGAR about a fun Easter egg that's a nod to his arm of the company. "In the big city scene, there's the 1401 Flower Shop, and 1401 Flower Street is the address of Walt Disney Imagineering in Glendale."
05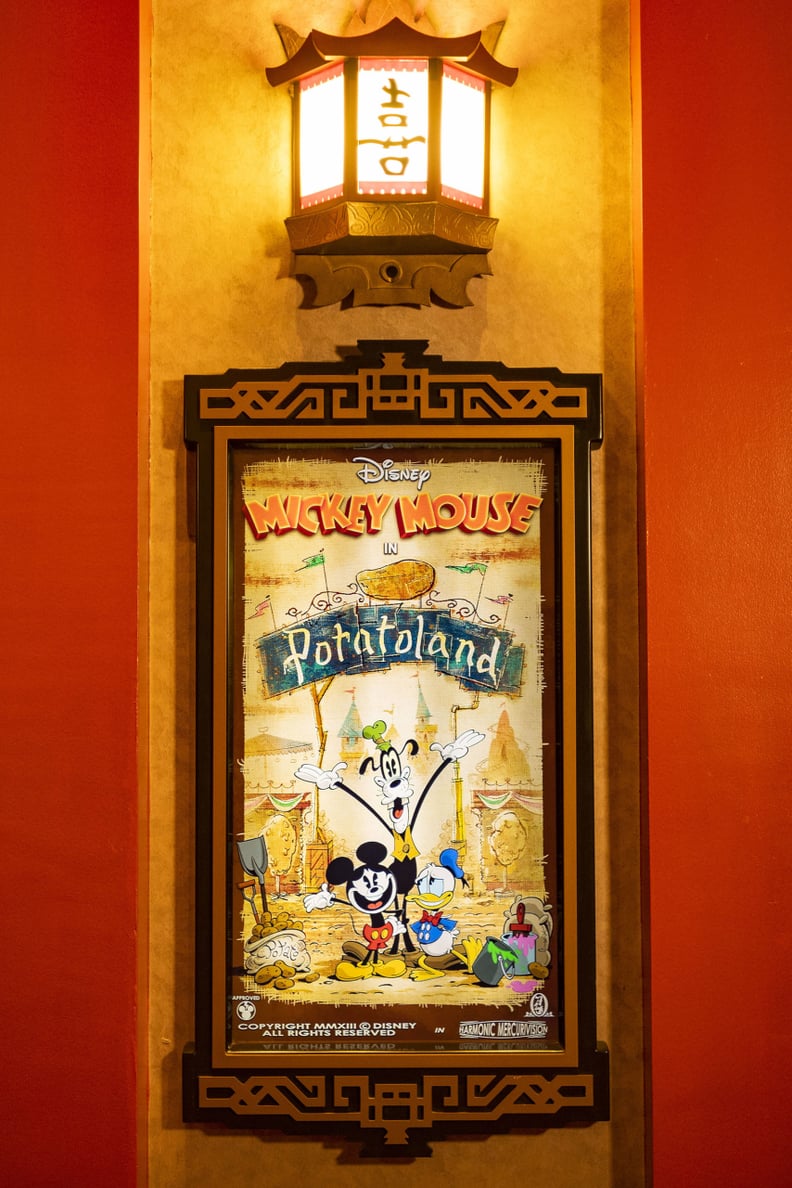 Posters For Original Mickey Shorts Can Be Seen Throughout the Queue
If you or your kids are just as obsessed with the Mickey Mouse Shorts cartoons as we are, you'll find some fun nods to certain episodes while waiting in the queue, including a movie poster for the episode Potatoland.
06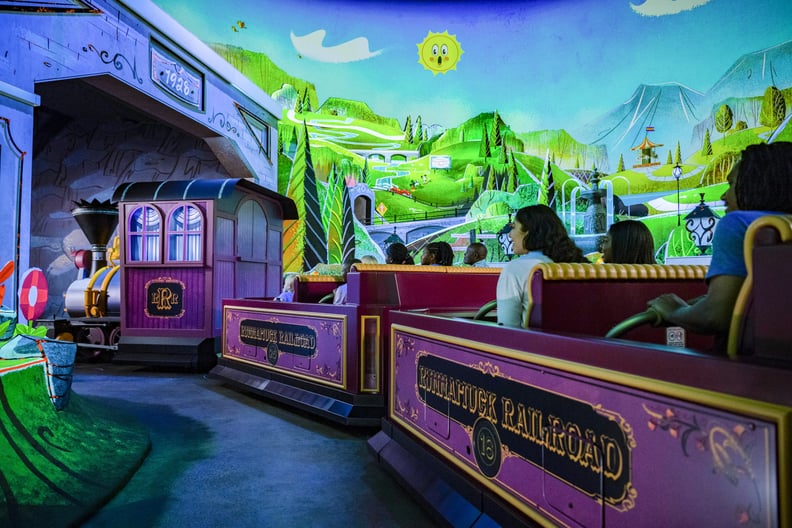 The Dates and Addresses Correspond With Important Disney Events
Throughout Mickey and Minnie's Runaway Railway, you'll spot a few dates as addresses on bridges and houses. You'll notice that the numbers 1901 and 1928 can be found in almost every scene. The reason: 1901 is when Walt Disney was born, and 1928 was the year Mickey Mouse was created!
07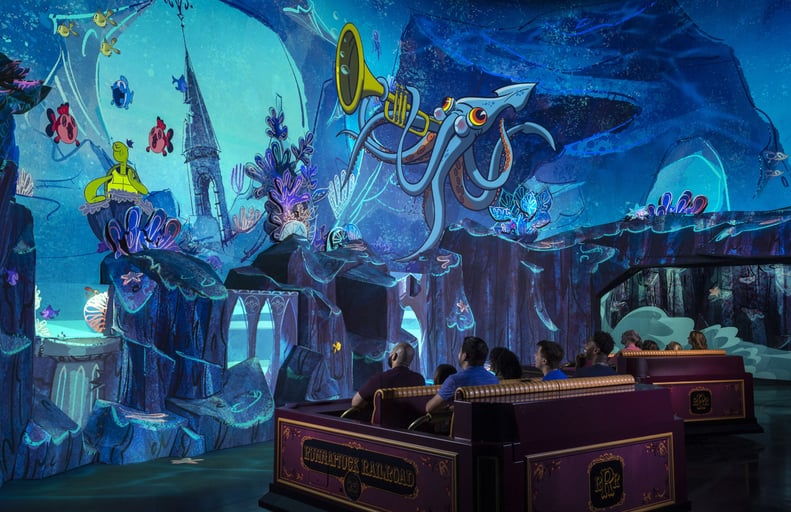 A Special Callout For Mickey's Original Illustrator
As you leave the underwater scene and head into the city scene, you'll spot a sign that says "Iwerks and Uwerks Waterworks Water Treatment Plant," which is a fun way to celebrate Ub Iwerks, who is credited with sketching Mickey Mouse for the first time.
08
Find Your Way to Yensid Valley
In the final picnic scene, you'll spot a direction sign with one spoke that points towards Yensid Valley. Yensid is Disney spelled backwards and is also the name of the sorcerer in The Sorcerer's Apprentice.
The picnic scene is also where you'll find a new original character named Chuuby, who dances and sings as you get ready to exit the park.
09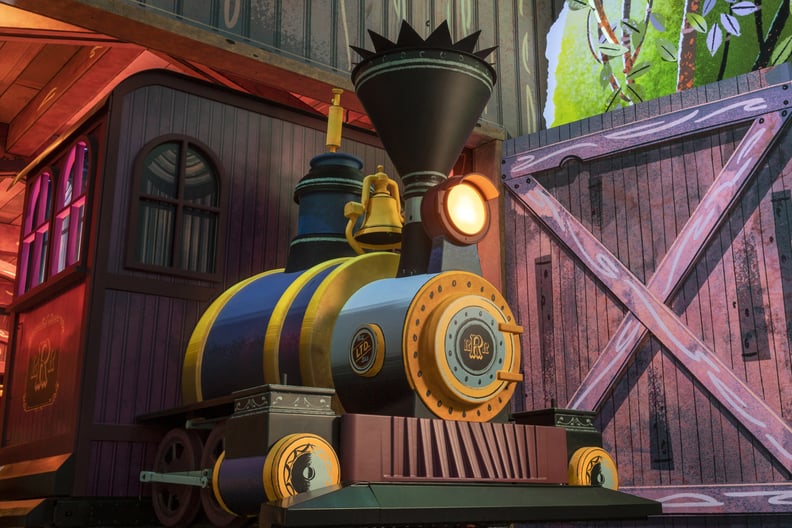 Find as Many Hidden Mickeys as You Can!
Throughout the queue, attraction, and exit area, you'll be able to spot hundreds of hidden Mickey Mouses. In fact, Mickey and Minnie's Runaway Railway has the most hidden Mickeys of any other Disney attraction to date!
10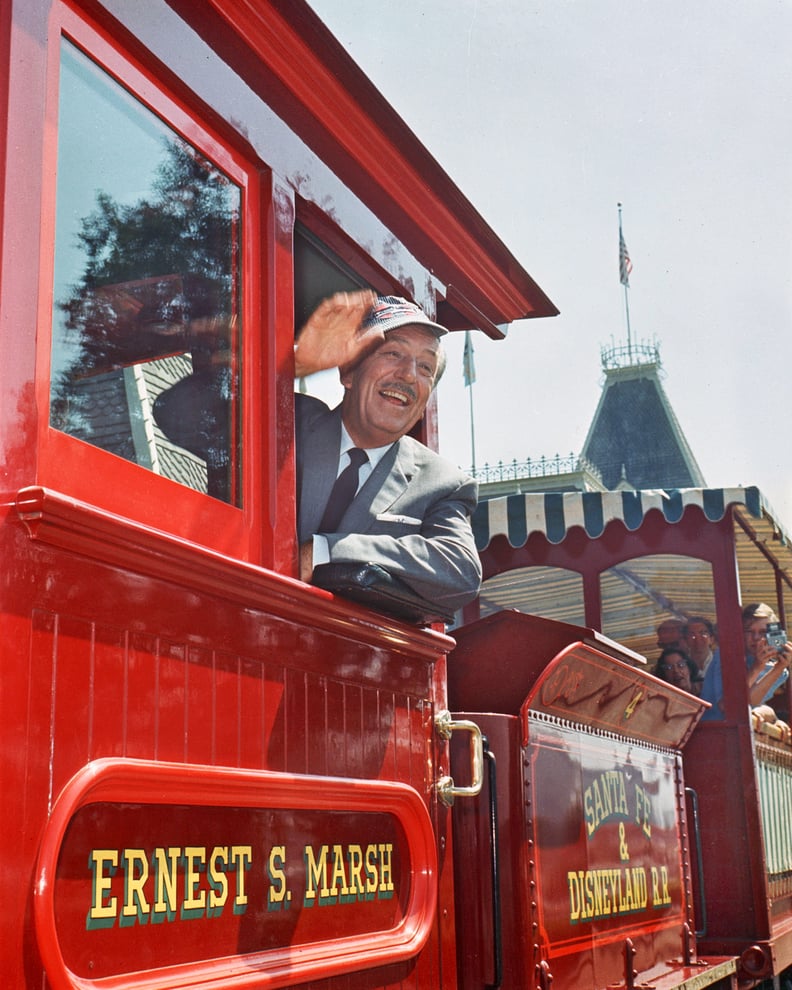 See Walt Disney Himself at the End of the Attraction
As your ride around Runamuck Park draws to a close, be sure to look for the picture of Walt Disney on a train as you exit. Imagineering mentioned to POPSUGAR that this was a way to give tribute for Walt's love of trains and the fact that Mickey was born on a train.
Rafferty went on to say, "One of the biggest joys I've had working on the attraction is when someone came up to me and said, 'Walt would have loved this.'"