Fun Facts About Walt Disney
20 Fascinating Facts About Walt Disney Even Hardcore Fans May Not Know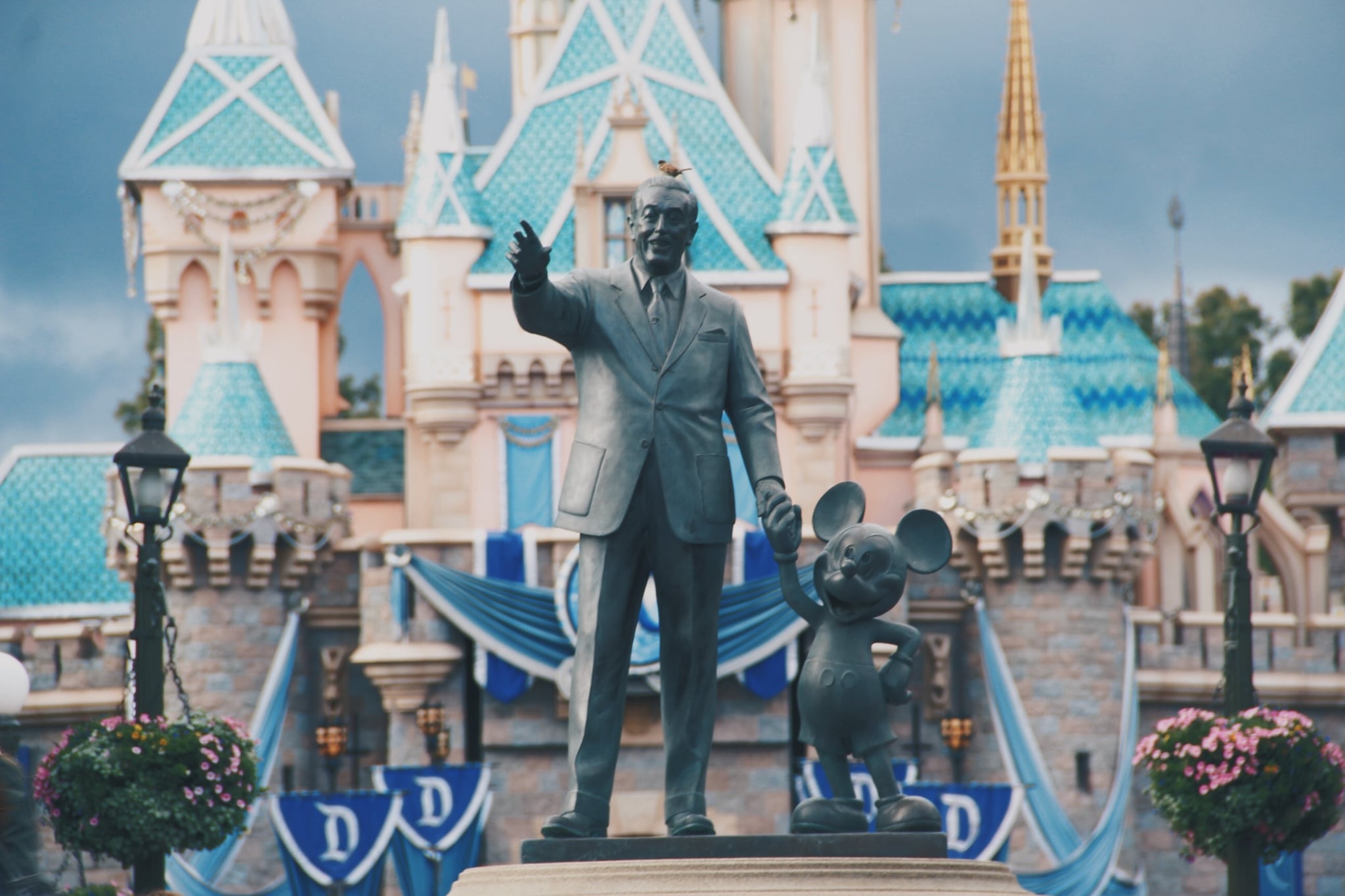 Walt Disney is one of the most well-known names on the planet. But while you're probably very familiar with the movies, theme parks, and characters, how well do you know the man who started it all? Walt Disney led a fascinating life, and there's a lot that isn't widely known about him that even the most dedicated of Disney fans might be surprised to learn. For instance, did you know he lost his first character in a corporate dispute and his first studio went bankrupt? Or that he hated being called Mr. Disney? Keep reading for more fun facts about the man behind the mouse, and feel free to start quizzing your Disney friends!
Walt came from humble beginnings. He was raised on a farm near Marceline, MO, with four siblings, but Walt's father had difficulty making a living in Marceline and sold the farm in 1910. The following year, the family relocated to Kansas City, MO. After his father purchased a newspaper route, Walt helped with the deliveries for years.
His first animation studio went bankrupt. In 1920, Walt started Laugh-o-Gram, which produced animated cartoons based on fairy tales, in Kansas City, MO. But less than a year after opening the studio, Disney filed for bankruptcy.
He dropped out of high school. During the first World War, a 16-year-old Walt left school and attempted to enlist in the army. He was rejected for being underage, but managed to find employment with the Red Cross as an ambulance driver.
Mickey Mouse wasn't Walt's first famous character. His first hit was Oswald the Lucky Rabbit, but in a devastating blow, Walt lost the rights to his popular creation and many of his employees were poached in a corporate dispute. It was just after this, during a train ride across the US, that Walt came up with the idea for his famous mouse.
He married one of his employees. His wife, Lillian, was a secretary and inker of animation cels at the Walt Disney Studio. They married in 1925.
He had two children. Walt and Lillian had two daughters: Sharon, who died in 1993, and Diane, who died in 2013.
Mickey Mouse was originally named Mortimer. It was Walt's wife who convinced him to change the character's moniker to Mickey. She thought Mortimer wasn't catchy enough.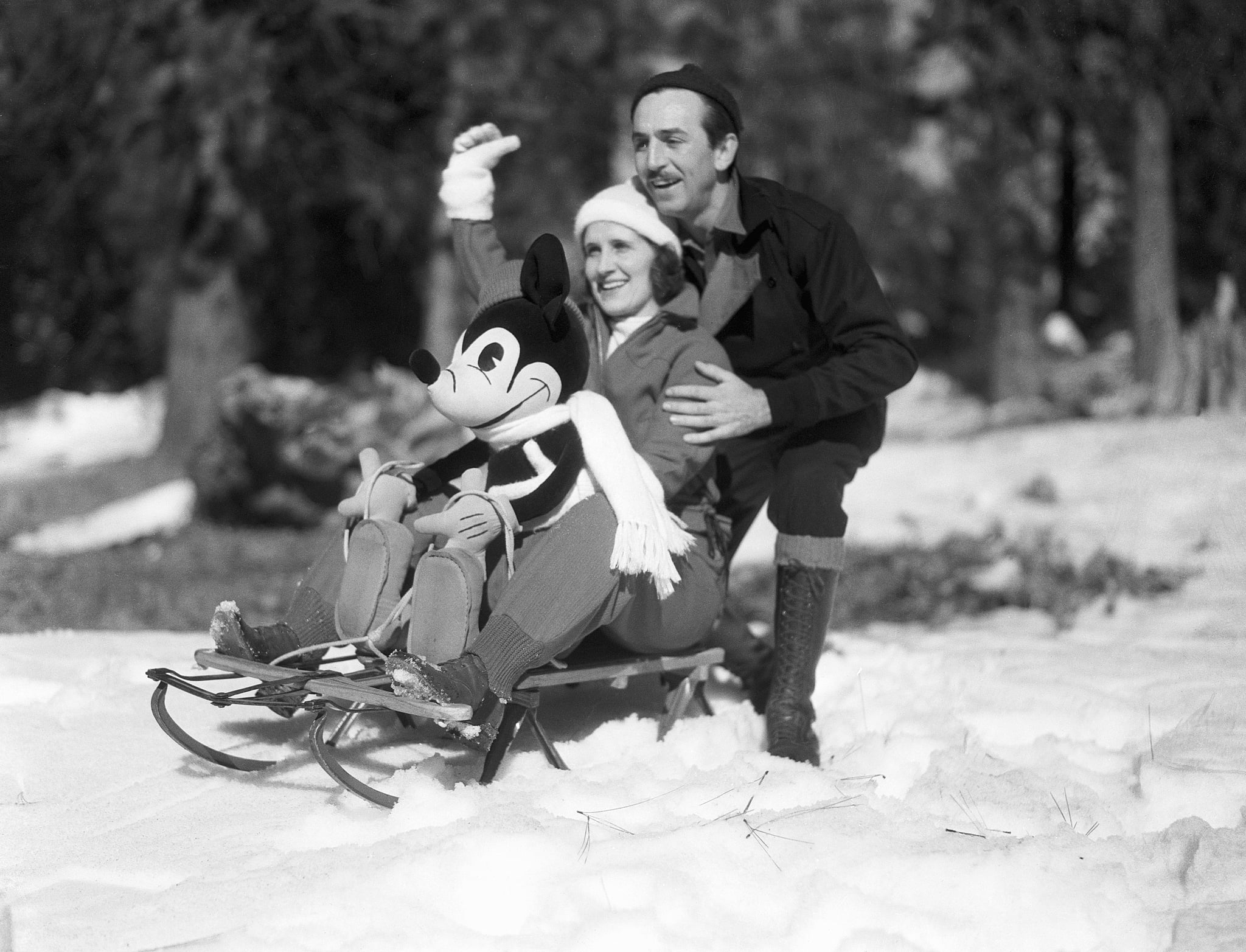 Image Source: Getty / Bettmann / Contributor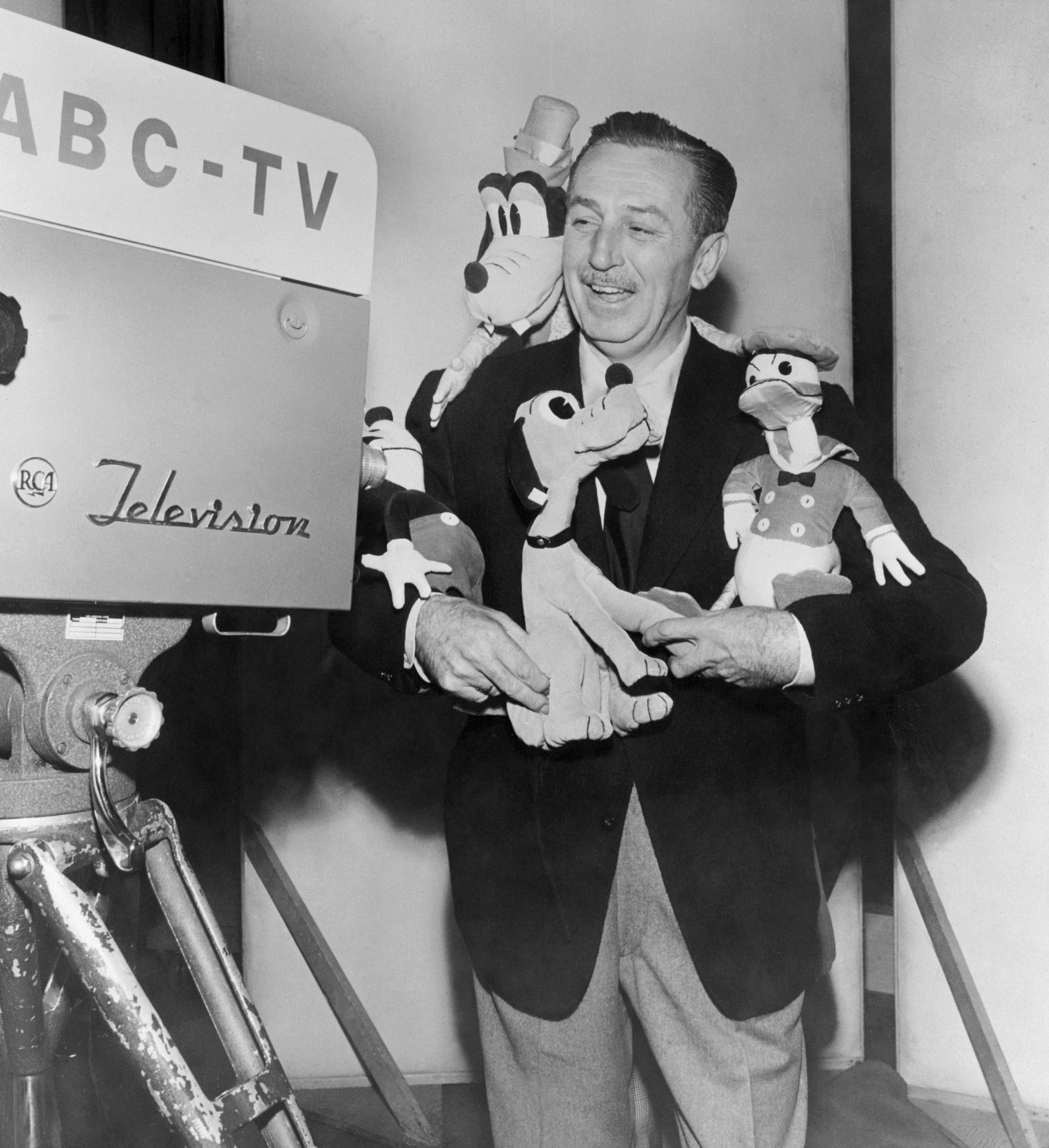 Image Source: Getty / Bettmann / Contributor
Tom Hanks played Walt in Saving Mr. Banks. The 2013 film was about the making of Mary Poppins.
Walt liked to be informal and hated when people called him Mr. Disney. That's why Disney employees have only their first name listed on their name tags.
The last film Disney personally oversaw was The Jungle Book. He worked on it before his death from lung cancer in 1966.
Walt and his brother, Roy, formed the California Institute of the Arts. It was created in 1961 through the merger of two existing LA schools for art and music. In 1970, the new college, CalArts, opened its doors to offer programs in art, design, film, music, theater, and dance. Walt left a significant percentage of his estate to CalArts when he died, helping the private university build up its campus.
Walt never set foot in Walt Disney World. Although Walt Disney World was Walt's dream, he never lived to see it built. He died in 1966, and the Florida theme park opened in 1971.
Walt had a secret apartment in Disneyland. It's located above the Main Street USA fire station — and it's still there! Inside the apartment, there's a small living space, two fold-out beds, and one small bathroom (and guests can book a tour to see it!).