Mickey and Minnie's Runaway Railway Disney World
Disney Just Released a Sneak Peek of What Mickey and Minnie's Runaway Railway Will Be Like!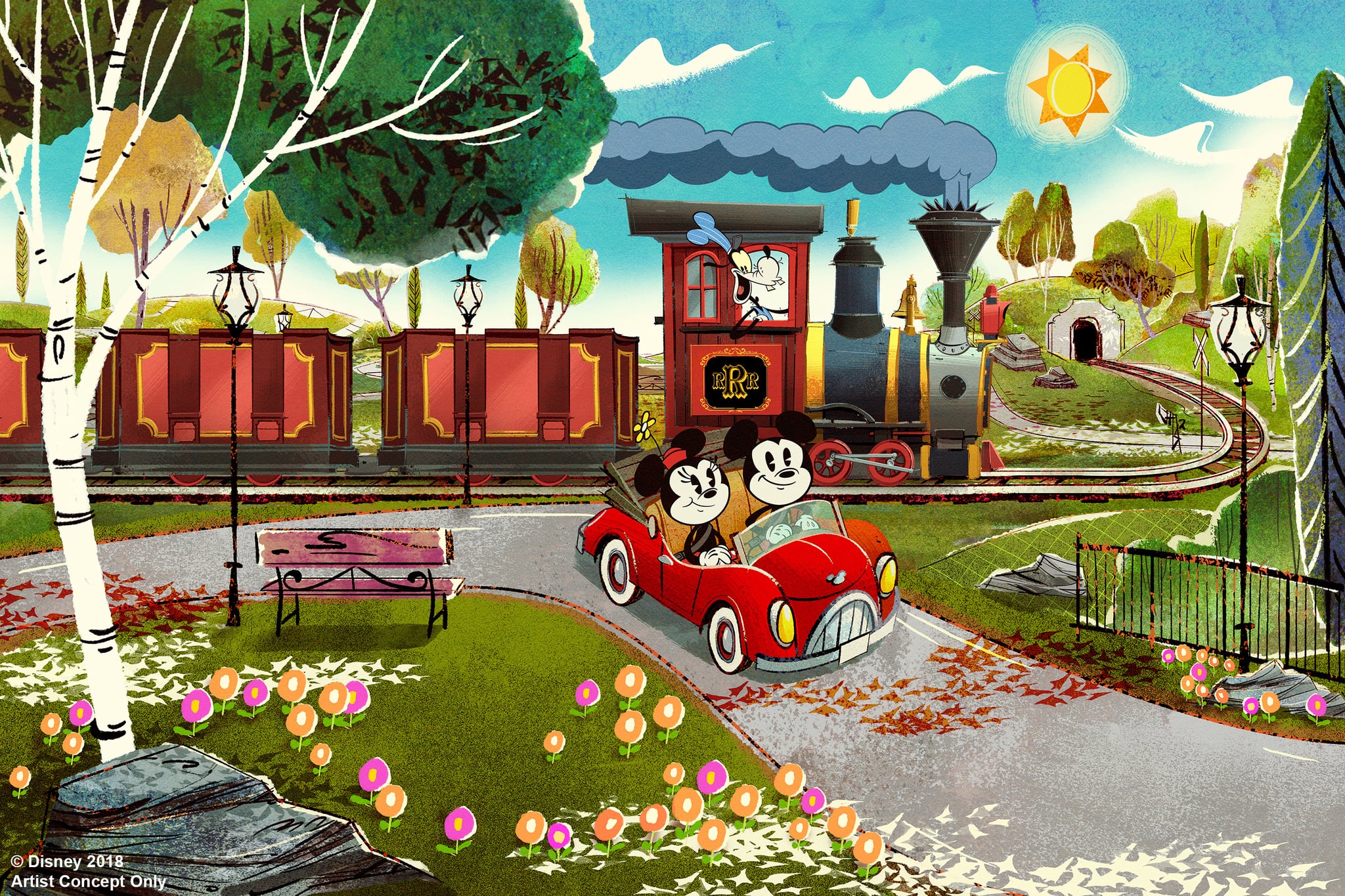 After nearly three decades, Walt Disney World's Great Movie Ride closed in August 2017. But if you know anything about Disney, you know that it always has something amazing on the horizon.
The attraction will be replaced by Mickey and Minnie's Runaway Railway at Disney's Hollywood Studios, which is the first-ever ride-through attraction themed to the two classic Disney icons! The combination of the beloved old-school characters and the style of the ride (guests will hop in cars and view Disney cartoon shorts) will undoubtedly pull on your nostalgic heartstrings.
"On the attraction, the fun begins when you see the premiere of a new cartoon short with Mickey and Minnie getting ready for a picnic," Disney said. "As they head out, they drive alongside a train and find out that the engineer is Goofy. Then, one magical moment lets you step into the movie and on Goofy's train for a wacky, wild ride."
At 2018's D23 Expo in Japan, Bob Chapek, chairman of Walt Disney Parks and Resorts, revealed even more exciting details about the Runaway Railway. Here's what you need to know:
There will be a new theme song created specifically for the attraction.
The attraction takes guests through Disney Channel's Emmy Award-winning "Mickey Mouse" cartoon shorts.
The experience won't require 3D glasses but will be "2 1/2-D," because new technologies "will transform the two-dimensional cartoon world into an incredible multi-dimensional experience."
Guests will be the "stars" of the show and take a ride in cars.
The teams helping create the attraction are working with partners at Disney Television Animation.
Mickey and Minnie's Runaway Railway is slated to open in 2019! Stay tuned for more details as Disney releases them.