In our house, especially as we've been spending more time at home, we've been incorporating activities with some Montessori philosophies in mind that truly speak to us. With my background in Marriage and Family Therapy (LMFT), I've always found the Montessori philosophy truly powerful as it focuses on the child's desire to explore and master physical, emotional, social, imaginative, and problem-solving skills at their own pace. Our favorite Montessori credo is that play is the child's work. I think it can be really easy to get swept up in the notion that kids learn best and absorb the most in a more formal classroom setting, when in fact truly important learning can begin in your home before they even begin school, or in this case if their schooling has been delayed or put on hold.
In our quest to continue engaging our child, we've increased our activity level and come up with a few simple ways you can keep your little one excited about learning and exploring. The following activities are focused on the 18-month to 3-year-old age group. Activities can be tweaked and adjusted according to your child's needs. Be sure any tools or toys you use are nontoxic and safe for them to use.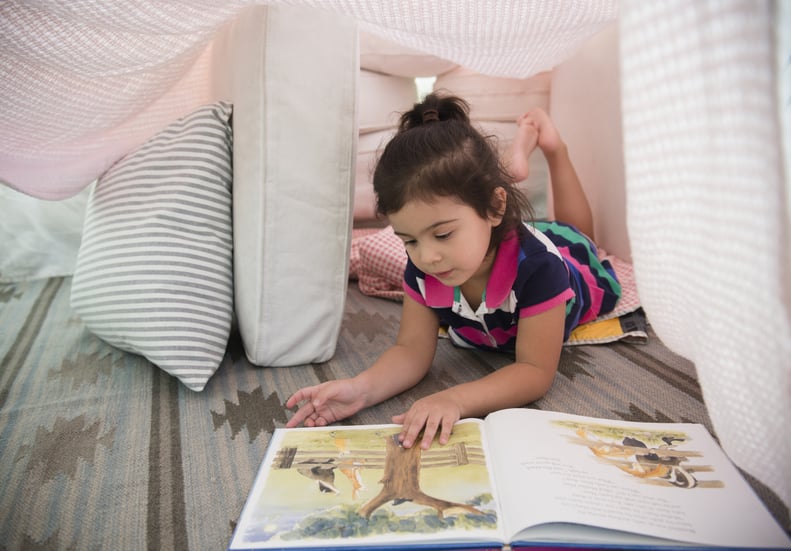 Use Pillows and Cushions For Imaginative Play
Offer your child pillow, cushion, and blanket options to explore. They may come up with their own game right away, or take some time to figure out what they want to do, and that's OK — just go with it! My little one loves to throw large pillows off of the couch and retrieve them — sometimes we use them to create an obstacle course, and we also hide toys in and around the cushions to search for. These are all great activities for fostering fine and gross motor skill development, problem-solving, creativity, and communication skills.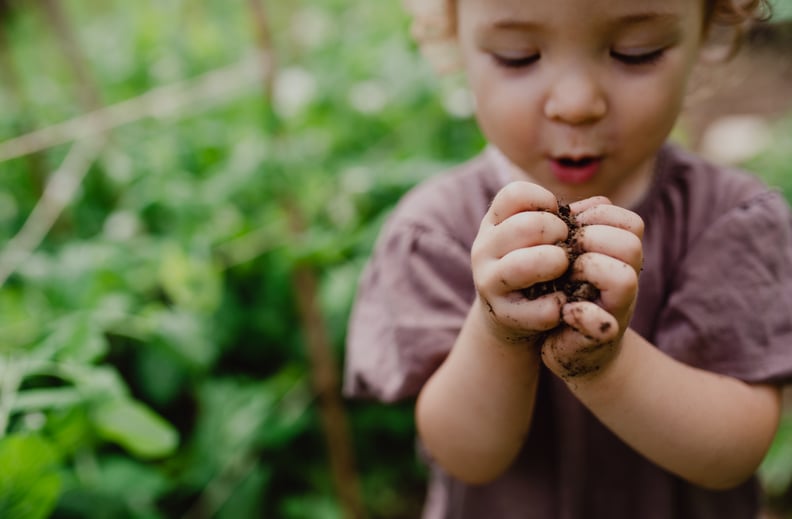 Explore the Yard With Tools
Gardening is a great activity that fosters creativity, fine and gross motor skills, as well as communication skills. If you have children's gardening tools, take them out into the yard, and find a place where you feel comfortable allowing your child to explore. This means showing them that they can dig, move dirt around, add water, create dirt art, plant if you have anything that needs planting, and otherwise notice the sounds, sights, and textures around them. If they take an interest in anything, like a bug or a bird, go investigate it with them. If you don't have gardening tools, you can use Tupperware and your child's utensils to explore your garden with. If you don't have a yard, you can create your own mini version of this tactile exercise with a small planter box or container, soil, and some water.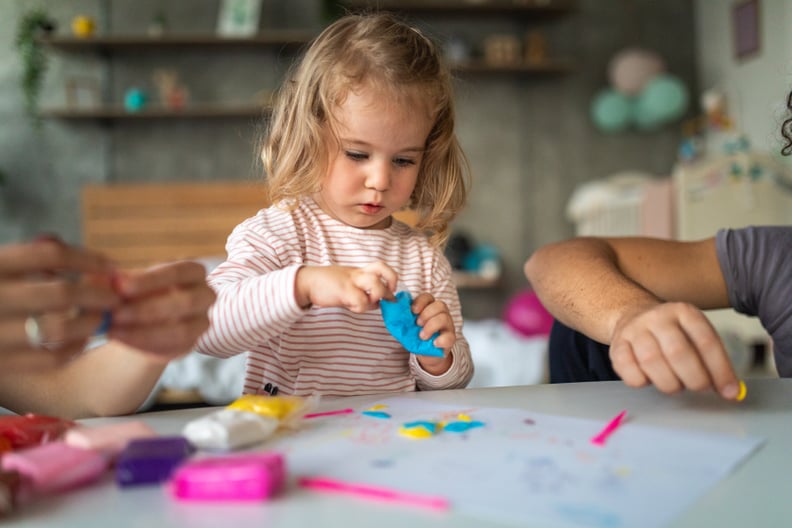 Sensory Experiences With Play Dough
Child safe do-it-yourself dough or store-bought play dough can make for a seriously entertaining sensorial activity for your little one that engages their creativity, pretend play, fine motor skills, and potentially social skills. Set your child up in a safe space to play with their dough. This can be on a wipeable mat, outside, or on a small table. Offer them tools and objects that they can use to manipulate the dough. This can include Tupperware, child-safe utensils, child-safe cups, and any toys that are easily wiped down without any nooks such as small balls. Sit with your child and notice what they like to do with the dough, and build off of that. They may organize by color, make certain shapes, enjoy the squish between their fingers, or cover certain toys in it. They may also engage in pretend play and act as if it is food, try to feed you, or ask you to help them make a favorite animal or object.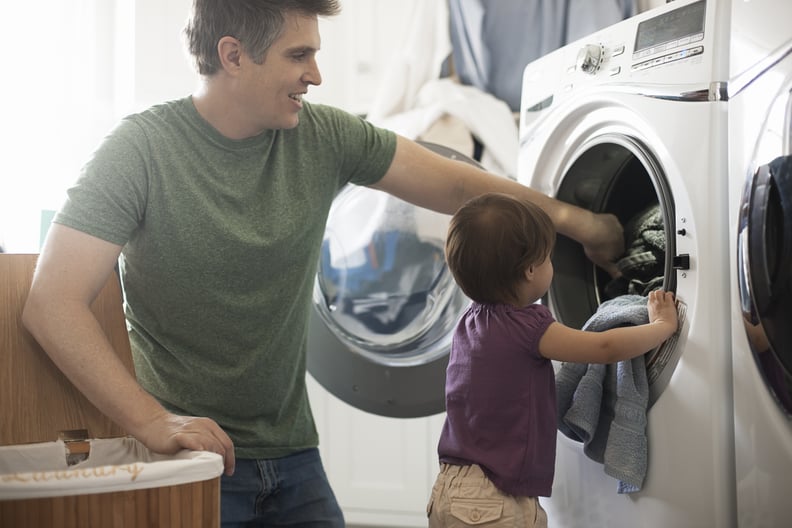 Make Laundry Fun!
Helping with normal day-to-day activities such as laundry sorting and folding can be thrilling for toddlers and helps them develop independence, fine and gross motor skills, and category understanding. The laundry basket can also be used for imaginative play (my little one loves to sit in there with her toys and organize them). When folding laundry, set up the basket on the floor, and let your toddler know they can help if they'd like. You can see if they can find certain pieces of clothing, pull out a certain color, or just generally play with the clothing. Your child may imitate what you're doing and ask what certain things are. Continue to engage them as they explore this activity, and allow them to use the laundry basket for play time afterwards. Making the mundane exciting for your little one is not only fun for them but can make the chore of doing laundry a sweet way to connect with your child.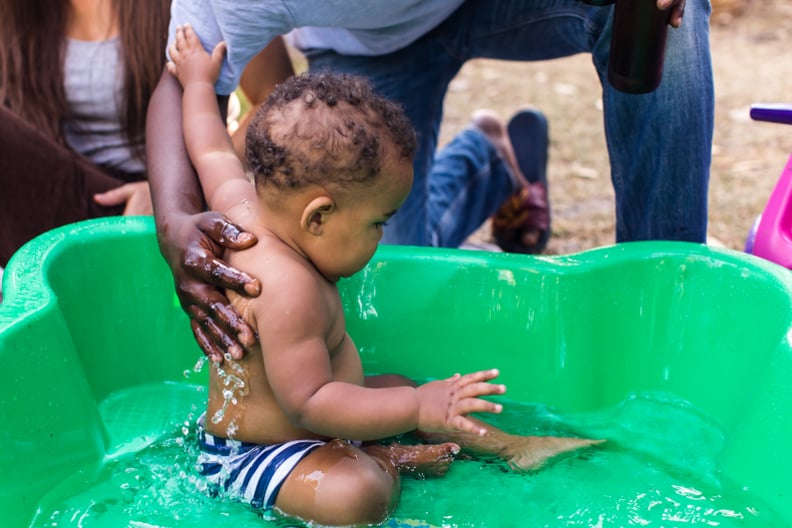 Creative Water Exploration
Set up a water station outside, or inside the bath tub or shower. Fill toy buckets and Tupperware with different levels of water, and add in some fun tools and toys such as small cups, child-safe spoons, and bath-friendly toys. You can also give them a dish towel or old t-shirt that you don't mind them playing with and getting wet. Let them know that they can play with whatever you've set up, and show them some options as to what they can do. I like to give my little one some clean paint brushes to use as well, and she loves to use them to mix the water and "paint" the water onto the concrete and her body. Water activities are not only superfun but they are easy to clean up and engage your child's senses, ability to pour, fine and gross motor skills, flexibility, problem-solving skills, creativity, and goal setting.