This Digital Library Makes Screen Time Educational — and Your Kids Won't Even Realize They're Learning
Advertiser Content From
Epic
Keeping kids entertained is hard enough in a normal year, let alone a year into staying at home. Thankfully, there's a digital reading platform that's turning screen time into an educational experience — without sacrificing any fun. Meet Epic, an online library packed with thousands of books, audiobooks, quizzes, and videos.
Epic brings your kids's favorite stories to life. Timeless books like Curious George are new again thanks to beautiful illustrations and audio narrations that help guide kids through reading. Start by adding a few of your children's favorite titles to their collections, then Epic will recommend books based on their interests and reading level. So whether you have a 5-year-old who loves mother nature and all of its creatures, or a preteen who's always on the lookout for another fantasy series, Epic creates a personalized library for your little one.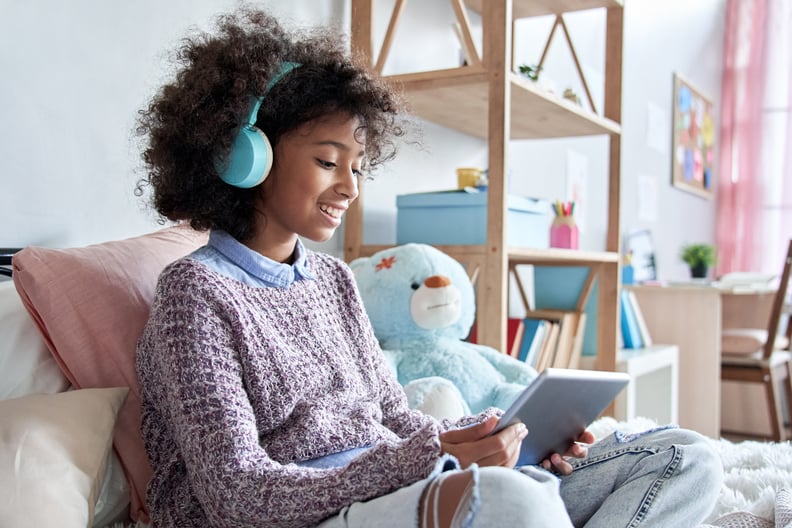 Aside from classic children's books, Epic has their own digital series filled with adventure. The Epic Original Cat Ninja follows a feline attempting to master the art of Kat Fu and carpet scratching. Cosmic Pizza Party is about a motley crew of pizza drivers delivering cheesy, gooey slices to planets across the universe. With so much fun and engaging content, your kid is bound to discover something that will fuel their curiosity.
Epic's reading comprehension tools such as text highlighting, follow-along audio, and dictionary lookup let every child learn at their own pace, while videos and quizzes help to reinforce lessons learned while reading. There's even a separate destination for parents to track their kids's progress. Parents can assign their kids books, and kids can get motivational badges and awards for reaching reading goals.
Looking to browse the library before checking out? The Epic Basic subscription is free with a limited selection of books. To access the full library, along with its audiobooks and learning videos, opt for the Epic Unlimited subscription for $10 a month. Ready to get reading? Sign up to discover new literary worlds with your kids and encourage a lifelong love of reading.