This Supportive Dad Threw His 16-Year-Old Son a Party to Celebrate His Transition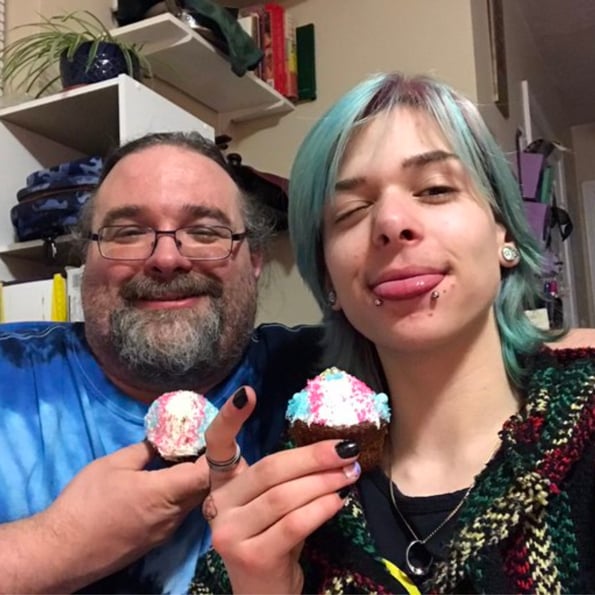 Dave Scott, a Canadian father of two, is going viral for good reason: he's one heck of a support system. In a series of heartwarming, now-viral tweets, Dave shared the one-year anniversary party for his teen son, Jaden, who's trans and currently taking testosterone.
"So this month my 16-year-old son started testosterone," he wrote. "Today he's throwing a 1-year T-Versary. My kitchen is full of teens playing 'beer' pong and having mocktails, and we've got the chocolate fountain going. It's a happy place. I'm worn out from running errands all day."
The party looked absolutely amazing, and was complete with a chocolate fountain! Shortly after sharing the news about the party to Twitter, he updated his followers with a video that will make your heart melt. "Lots of love to everybody out there," he said. "Remember, you guys are valid no matter how you transition or what your journey entails. And sometimes, you can't transition, so stay safe everybody. Lots of love. Goodbye!"
A few hours later, Dave shared of photo of him and Jaden posing with trans cupcakes, and he was immediately praised by hundreds of Twitter users for being so thoughtful. You just have to love seeing parents support their kids!