Harry Styles Reveals Sex of Pregnant Fan's Baby at Concert
Harry Styles Helped a Pregnant Fan Reveal the Sex of Her Baby Mid-Concert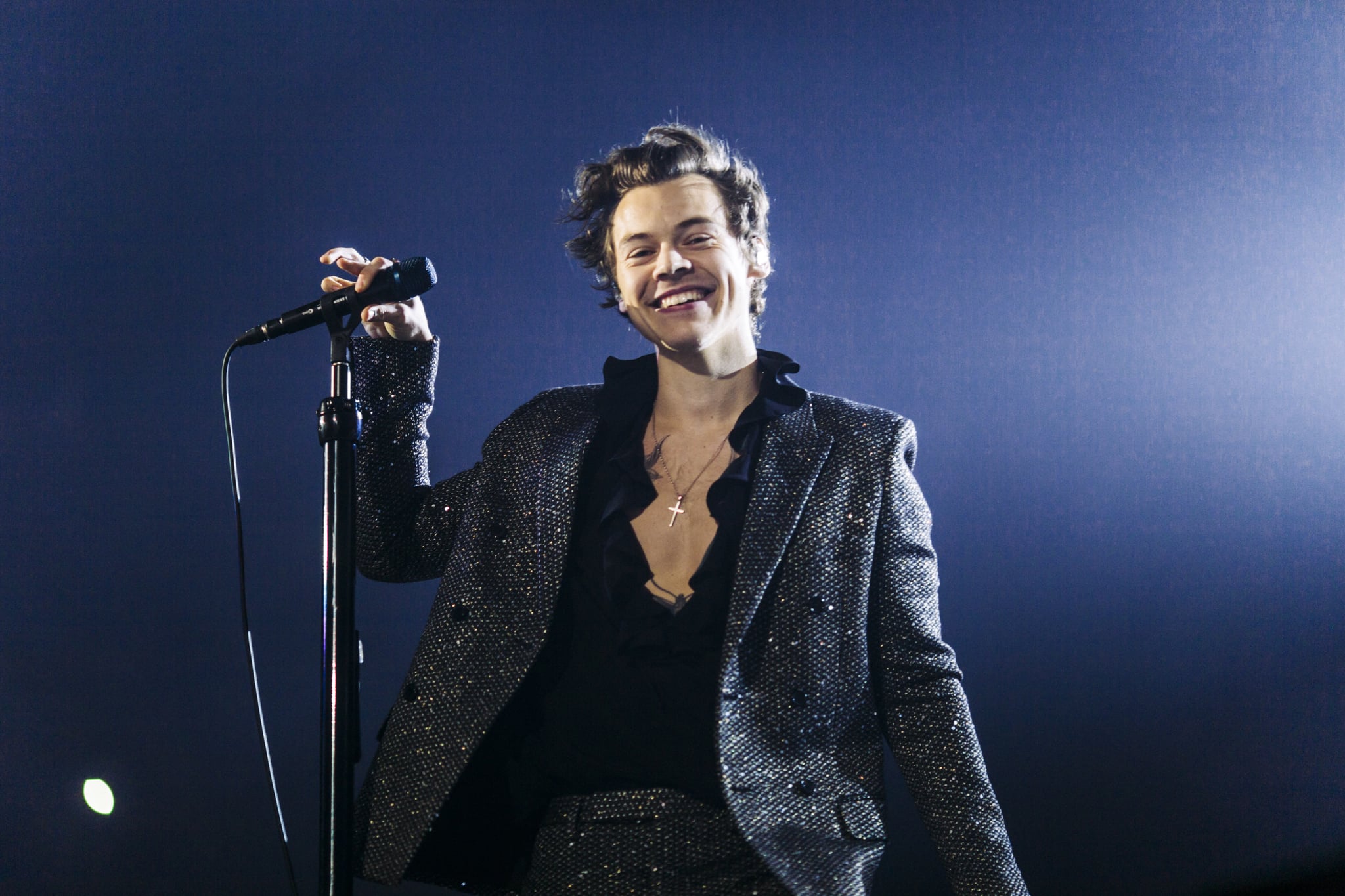 Most women find out the sex of their baby from their ob-gyn in the close quarters of a doctor's office, but it can't be that different to have it announced to the world by Harry Styles in a giant stadium filled with thousands of people, right?
The British singer was mid-concert in Nashville earlier this week when he spotted a fan's sign in the crowd, which read: "I'm having a baby. Please make it your business." The line was a reference to lyrics from Styles's song, "Kiwi," and the woman's friend held up another sign, which had an envelope taped to the bottom, stating: . . . And open these gender reveal results."
Her sign was so cute and clever pic.twitter.com/Mji2cd0zZh

— ʰ𝙰𝚗𝚐𝚒𝚎ᶻ🐥🌻 all this is no coincidence🌻🐰 (@calamity_vol6) September 30, 2021
It must have been just creative enough of a request because Styles obliged and read the results live during his show.
According to attendees of the Love on Tour concert, he also had the woman's partner, Mike, dialed in on a phone he was holding when he asked the crowd to join him in a countdown. Then, he announced: "It's a little baby girl."
"A little baby girl…" – Harry reading a fan's baby gender reveal tonight in Nashville pic.twitter.com/k3qd0hSu0F

— best of harry. (@theharrylibrary) September 30, 2021
Styles fell to his knees and pretended to sob as the crowd erupted in applause.
He handed the results back to the fan, hung up the phone with a quick "Goodbye, Mike, congratulations," and carried on with the show.
"That's what I wanted," he joked to his fans. "Is that what you wanted?"