How These Multicultural Parents Are Raising Their Kids
This Multicultural Family's Roots Span 4 Continents — Here's Why They're Raising Their Children to Be Citizens of the World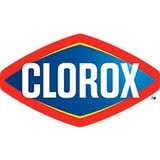 Alongside
Clorox®
, we're highlighting moms who are the heart and soul of the households, even when life gets messy.
Carmen Sognonvi and her family spend so much time traveling the world not only to explore new places, but also to expand the worldview of her two young daughters. "I hope that all our travels will show them the importance of empathy, of trying to put yourself in someone else's shoes, and seeing things from their perspective," she said. Plus, traveling allows all of them to tap into and explore their respective heritages and cultures. The Sognonvi family is multiracial and multicultural, with roots on four different continents. Carmen's mom is from Hong Kong, and her dad from Belgium, while her husband, Serge, was born and raised in New York City, but his parents are from Benin in West Africa.
Carmen acknowledges that many families wait until their kids are older to start traveling, but she believes that bringing them along when they're still young benefits them in the long run. "Traveling at a young age teaches kids critical life skills like resilience, adaptability, and endurance," she said. "Kids are much more resilient than you think!"
When they're not exploring foreign lands, Carmen and her family call Brooklyn home. It's where her girls go to school, where she and her husband own businesses, where they gather to spend time as a family, and another space where the family can bring together their various cultures. "I'm Chinese and believe in feng shui principles, so for me, having a clean house is part of creating an environment for my family that promotes peacefulness and harmony," Carmen said.
The kitchen is the heart and soul of their home — specifically, the kitchen island. "Whether it's working on homework, making craft projects, or sharing a meal, we end up spending the most time there," she said. To make sure this well-trafficked area of her home is clean and safe for the entire family, Carmen turns to Clorox® Clean-Up® Cleaner + Bleach. "Keeping the clean house with Clorox helps to keep the family healthy and avoid colds and flus," she said. "The healthier we are, the more we can travel the world!"
Those principles of cleanliness equalling harmony follow Carmen and her family even when they are on the move. "A lot of people don't think about cleaning as it relates to travel, but I always bring some disinfecting wipes with me on every trip," she said. While en route to their next destination, she makes sure to wipe down airplane seat armrests, tray tables, and the surrounding areas. That way, they can get back to their travels without worrying about getting sick while away from home.
With all of their travels, Carmen hopes her kids come away from each trip with a renewed sense of cultural history and new life skills. "I hope they continue to develop flexibility, patience, and stamina," she said. "I hope they will learn how important it is to think for yourself, to not follow the herd, and to have the strength to pursue your goals."
shop the clorox® products carmen trusts
Photographer: Philip Friedman; Art Director: Meg Konigsburg; Wardrobe Stylist: Katie Graner; Prop Stylist: Vanessa Vazquez; Hair & Makeup: Elayna Bachman; Producer: Alex Friedlander