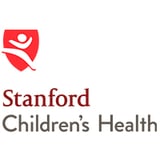 We've partnered with
Stanford Children's Health
to help parents adapt to a school year that's sure to be unique, whether their children are attending school in person or virtually.
In addition to the usual nerves that come with going back to school, students and their parents are experiencing a whole new wave of emotions this year. There's fear of the COVID-19 pandemic, anxiety about academic performance, and stress about virtual learning, just to name a few.
It's a phenomenon that Stanford Children's Health pediatric psychologist Dr. Barbara Bentley recognizes in her patients, as well as in herself. As the mother of a fifth grader, she's dealing with some of the same stressors. "One of the things that is very anxiety provoking is that we don't know for sure what the school year is going to look like," she said. "Across the state and across the country, everyone is getting a different message about what school will look like."
Add that uncertainty to the extra roles parents are being asked to take on at home, and the stress skyrockets. "It really is overwhelming because parents are not only going to be the parents — and possibly working from home — but they're also going to be the teacher, the organizer, possibly the speech and language pathologist, maybe the tutor . . . It's a lot," she explained. Ahead of the first day of school, we caught up with Dr. Bentley to find out how parents can help their children cope with all of the changes to their usual back-to-school routine, whether they're going to be learning virtually or attending school in person.
For children attending classes remotely, Dr. Bentley recommended setting a clear schedule right away. Regulating the time that children wake up, have meals, work on homework, take breaks, and so on helps them settle into a regular routine and reduces feelings of anxiety. "If they don't know what to expect, that increases stress," Dr. Bentley explained. "[Setting a schedule] really helps us automate the day and is really essential for stress reduction."

Of course, parents of children who will be learning virtually will also have to create a daily school schedule. Think of it as an individualized education plan: you'll take into consideration exactly what your child needs to succeed, whether that means extra time to study math or focused reading time with a caregiver. Don't forget to build in free time, either. Since a typical school day includes breaks for things like recess and lunch, a virtual school day should look similar. "Just like real school, we shouldn't demand that a child should be sitting down at the table for four hours. That's unrealistic," Dr. Bentley said. Plus, setting a schedule for kids can be a great way to set expectations about when you're available (or not) to help with schoolwork — an added benefit for parents who are also trying to work from home.
Parents will also want to pay close attention to their children's eating habits and physical activity. Without set class periods to mark the time, it's easy for kids to fall into a grazing pattern instead of eating regular meals, Dr. Bentley said. Working exercise into the day is another simple way to reduce stress. Try taking socially distanced walks, playing in the backyard, or biking around the neighborhood to keep kids active throughout the day.
Dr. Bentley also recommended that parents talk openly with their children about the pandemic. It's what's forcing these changes to their usual school routine, after all. "One easy way for a parent to open the conversation is to ask their child what they've heard. Get their baseline," she said. "What are they worried about? What are they thinking about?"

From there, you can start educating your kids about what they can do to stay safe during the pandemic — especially if they'll be attending any classes in person. "The best protection we have against COVID-19 is our behavior. We can talk to school-aged kids about how they can be part of the fight," Dr. Bentley said. "That can make them feel that they have behavioral choices and they can contribute to something bigger than just themselves."
Children's social lives will also have to adapt to the new reality. Since kids won't be seeing their friends every day in the classroom, parents might want to try setting up occasional virtual playdates with kids' friends and classmates, as well as with extended family like grandparents and cousins, when they can. The social changes are particularly hard for middle and high schoolers who have built especially close bonds with their friends. Dr. Bentley encouraged families to think about ways that tweens and teens can socialize safely, like going for socially distanced walks or forming a social bubble with a friend's family.
Despite all of these changes, the back-to-school season still comes with a few exciting moments. Reminding kids of the positives that come with the start of any school year — even this one — can get them a bit more excited, Dr. Bentley said. Spend some time helping your children shop for school essentials like fun notebooks and binders online, or remind kids how exciting it will be to get to know their new teachers, even if they'll be meeting them over a video call.
Dr. Bentley also said it's crucial for parents to show empathy for children who might be struggling with all of these changes. Don't just rush into the solution: take time to talk to your child about what's upsetting them. "As parents, it is our job to help fix the problem, but you have to listen and really understand what's underlying in order to be empathetic," she said.
Behavioral changes can be one sign your child is struggling with stress or anxiety. Dr. Bentley said common reactions to stressors can range from regressive behaviors like bedwetting in young children to irritability and trouble focusing in older kids. If parents need help managing their children's behavior, Dr. Bentley encouraged them to reach out to their pediatrician for assistance. Dr. Bentley also suggested parents check out online resources such as the California Surgeon General's playbook on stress relief and Stanford Children's Health Developmental-Behavioral Pediatrics website for more information.
Of course, all of these suggestions are just guidelines — every family will have to navigate this situation as best they can. Parents should also be cognizant of their own mental health, and feel empowered to seek out therapy for themselves, if needed. Most counties offer mental health hotlines that you can call to be connected with a therapist, or you could ask your child's pediatrician for a referral. "Parents should be gentle on themselves while navigating this," Dr. Bentley said.