How to Personalize Easter Baskets For Kids
Make Easter Special This Year by Tailoring Each Easter Basket to Your Kid's Unique Personality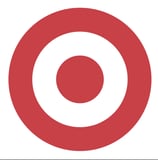 Alongside
Target
, we're giving you everything you need to make the most of the Easter holiday with your family this year — and for years to come.
Yes, Easter represents the beginning of Spring and the rebirth and blossoming of every living thing and is a moment to spend with family — even if you're required to stay indoors. However, beyond the brunch and family activities, the tradition many kids (and parents!) look forward to the most each year is the Easter basket. Who knows what delights might be inside?! From chocolates to trinkets, the Easter basket is a veritable trove of treasures. So, parents: this year, start a new tradition with your kids. It's time to craft each basket with a particular personality trait in mind. Keep reading to discover what Target products you should include, broken down by five personality types.
This is the kid who is forever asking to play on your phone, loves a good electronic toy, and binge-watches unboxing videos on YouTube. Fill their basket with gadgets that they'll be excited to play with (and eat) both on Easter Sunday and in the days ahead, especially as they are spending more time inside. For your candy options, go for the "wow" factor — opt for something they can unbox themself, and let them film the process on your phone. Grab toys that will play to their strengths — perhaps they love tracking their fitness stats; maybe they're an amateur photographer; or maybe they're all about that retro-cool vibe and could spend hours on the classic handheld game.
For the Burgeoning Beauty-Lover
If you've ever found your kid raiding your makeup bag, this basket is for them. It's perfectly curated for the kid who loves to experiment. Their candy should have a very extra element (like the shimmering eggs below) or be an extension of their style. Fill the basket with fun, kid-friendly beauty products that they can get down and dirty with, whether it's a fun sheet mask, a cute lip balm buddy, or pretty scented bath bomb — because self care starts at any age!
This basket is for the kid who never leaves home without colored pencils and is constantly doodling, painting, or crafting. Get them candy that mimics their art, whether it's a pretty floral bunny chocolate or beautifully packaged Cadbury eggs. Go for products that will keep them in an artistic state of mind, like paints, pencils, and even slime kits.
For the Outdoor Adventurer
For your rough-and-tumble little one, craft a basket that will keep up with their adventurous spirit, despite not being able to go out on outdoor journeys. Peeps are the perfect Easter candy for kid campers who love the marshmallow goodness that usually comes from s'mores — or, hide chocolate-filled plastic eggs around the house and make a game out of it. Add items that will fuel their love of the outdoors that they can do in your yard— think a fun bubble maker, a squishy football to get them in the game, and a headlamp for or reading an adventure book under the covers.
If you're likely to find your child more engrossed in a game than a TV show, set up a basket filled to the brim with gaming products. Choose candy they can snack on while in the midst of play — meaning small bites like Kinder Joy eggs or Reese's Pieces. Depending on the type of gaming they're into, pick out some products that challenge them to problem-solve and think strategically. A logic game or a Nintendo are great options, and a card game is a never-fail way to keep them entertained.