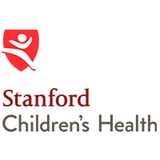 We've partnered with
Stanford Children's Health
to help parents keep their kids safe and healthy as they go back to school in person.
Heading back to school can bring up all kinds of emotions for kids — from nerves to excitement to stress. After months of remote learning during the pandemic, this back-to-school season is sure to be even more emotional than usual.
Dr. Julia Pederson — a pediatrician at the Pediatric Group of Monterey with Stanford Children's Health — is already seeing those feelings in her patients and their parents. It's completely normal to feel nervous about kids returning to in-person education, Dr. Pederson said, but she's confident that schools are safe. "We have good evidence showing that we can safely have kids in school with appropriate measures and precautions, even if they're not vaccinated," she said.
There are a few things parents can do to help their children adapt to the changes in their usual school routine, Dr. Pederson said. Making an extra effort to support your children emotionally is the most important. "We are the rock for our kids," she said. "One of the most important things that we can do is just be there for them and recognize how they're feeling."
Start by talking to children about the biggest changes to their school routine, like wearing masks in the classroom. Although the Centers For Disease Control and Prevention recently said that fully vaccinated teenagers don't need to wear masks at school, younger children will likely need to wear their masks for most (if not all) of the school day. Dr. Pederson said that even if you're fully vaccinated, wearing your mask in solidarity with your child can help them get more comfortable with it. "If your kid is in a situation where they have to wear a mask this summer, I would go ahead and wear my mask too," she said.
For kids who aren't comfortable wearing masks, Dr. Pederson said troubleshooting together can be really helpful. Shop for a mask decorated with something your child loves, like their favorite superhero, or try a face-mask extender that looks like a cute hair accessory. You can even make a miniature mask for a beloved doll or stuffed animal to help get smaller children on board. "Let them know it's not going to be forever," Dr. Pederson said. "There will be an end to this."
The same strategy goes for children who keep forgetting or losing their masks, Dr. Pederson said. Maybe you can set up a school station near the door with everything they need for the day, including a mask rack. Or, sing a goofy song about your mask as a fun reminder to bring it with you. If nothing seems to work, Dr. Pederson recommended asking your child what they need. "Rather than making them in trouble for the fact that they lost their mask again for the tenth time or forgot to wash their hands again, engage them a little bit," she said, noting that oftentimes kids will come up with creative ideas that really work for them.
Of course, wearing face masks isn't the only thing kids will need to do this fall. Dr. Pederson also recommended that parents remind kids about other good hygiene practices, like regular handwashing and covering their coughs and sneezes. Encourage them to wash their hands every time they go to the bathroom and before every meal — you can also clip a hand sanitizer onto their backpack as a reminder. Teach kids to sneeze into their elbows by asking them to do the dab or pretend they're a vampire wearing a cape.
Though kids can be incredibly adaptable, Dr. Pederson said it's still a good idea to check in with your child on a regular basis as they get used to the new norm at school. "In pediatrics, we always say, 'Prevention is the best medicine,'" she said. "Make it a practice early on to include some regular reflection in your family norms." For example, Dr. Pederson asks her daughter about the roses (highlights), thorns (challenges), and buds (what you're looking forward to) for the day at dinner every evening. Giving your children a safe space to express their thoughts and feelings can help them cope with big changes in a healthy way.
Planning family time where kids can just unwind is also crucial, Dr. Pederson said. Whether your family opts for a board-game night or a weekend walk around your neighborhood, setting aside time for pure fun helps kids shake off the stress of the week. "These little five-minute, 10-minute, one-hour things make a huge difference in kids' lives," she said.
Another thing parents can do to help their kids succeed is stay in close contact with their teachers. Though most children will be thrilled to see their friends and teachers in person again, Dr. Pederson mentioned that some children — especially kids with neurodevelopmental disorders like ADHD — might have found virtual learning helpful. "We should be quick to identify if something was working well for our children during COVID," she said.
Parents can also keep an eye out for a few telltale signs that kids are struggling. Stomachaches, disrupted sleep, headaches, potty training regressions, and bedwetting can all be signs that your child is stressed. If you notice any of these symptoms, talk to your child's pediatrician about what you can do to help.
Dr. Pederson also recommended parents reach out to their pediatrician with any questions or concerns about the COVID-19 vaccines. "The vaccine data does show that the vaccine is highly effective in terms of both preventing illness and preventing complications. It's shown that it's been safe in healthy children in the age groups that it's been studied in," she said. "COVID does have some serious risks to children and youth, and also the unintended consequences of school disruption and isolation has huge, direct implications on development and well-being in children. COVID vaccination will help us get back to normal."
Perhaps the most important thing parents can do for their children is acknowledging that change is hard. Yes, the school day might not be exactly like you remember it, and none of us know what the future holds, but your family will get through it together. "We don't know what changes we're going to have to make a month from now, but we know what we have to do today to keep ourselves safe," Dr. Pederson said. "Tomorrow's a new day."