After patiently waiting for 14 long years, fans of the original Disney/Pixar creation, The Incredibles, are seriously in for a treat with the franchise's highly anticipated sequel, The Incredibles 2, which hits theaters on June 13.
While many sequels don't quite live up to their predecessor, let us assure you, The Incredibles 2 completely blew us away. And how could it not? It's full of action-packed superhero scenes, jokes that are perfectly tailored to both kids and adults, and a kickass villain to boot.
Having a grade A cast of characters and voice actors doesn't hurt, either. With many stars returning to play their original roles — such as Craig T. Nelson (Mr. Incredible), Holly Hunter (Elastigirl), and Samuel L. Jackson as Frozone — the movie delivers in a big way. There are also a few new familiar voices joining the cast, such as Sophia Bush (Voyd), Jonathan Banks (Rick Dicker), and Bob Odenkirk (Winston Deavor) — hello, Breaking Bad fans.
Although your little ones might not give a hoot about who voices which character, there are plenty of other reasons to take them to see the latest Disney/Pixar installment. Scroll through to see what's in store for your superhero-obsessed kiddo.
01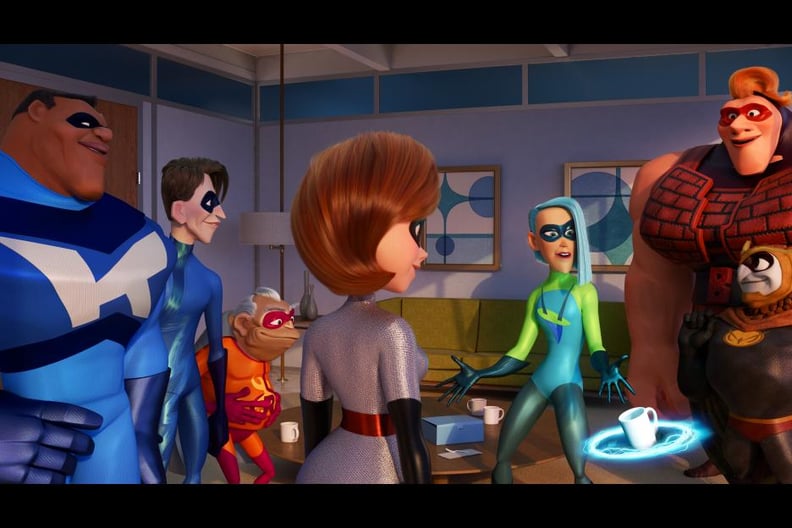 There's a superhero for everyone.
One of our favorite parts about The Incredibles 2 was hands-down the amount of amazing superheroes involved! They each add a layer of diversity to the flick and they all have their individual strengths, which make them especially relatable for little ones who may not have been able to identify with any of the characters when they saw the first film.
02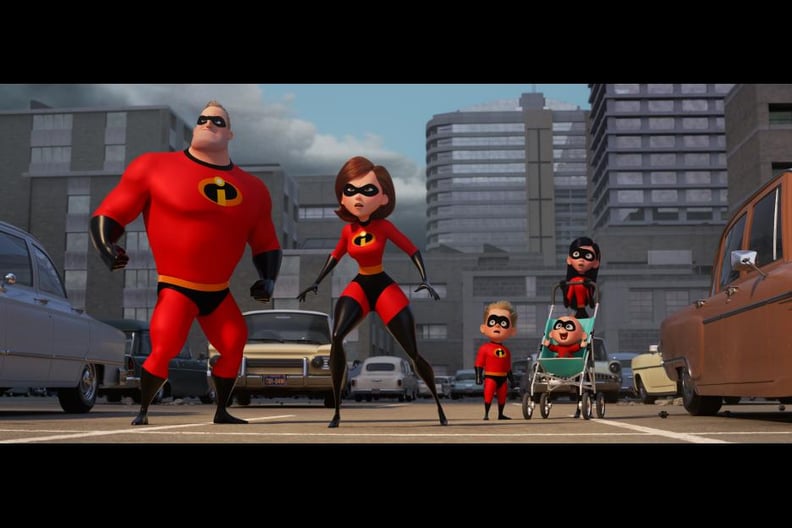 Kids learn the importance of sticking together as a family — through good and bad times.
Without giving too much away, the Parr family starts out as being a little down on their luck. And even though they're facing some common challenges all families go through — like financial struggles — they don't let their frustrations get the better of them. Rather than giving up or feeding into their lackluster circumstances, the Parrs rely on resilience to get them out of the rut.
03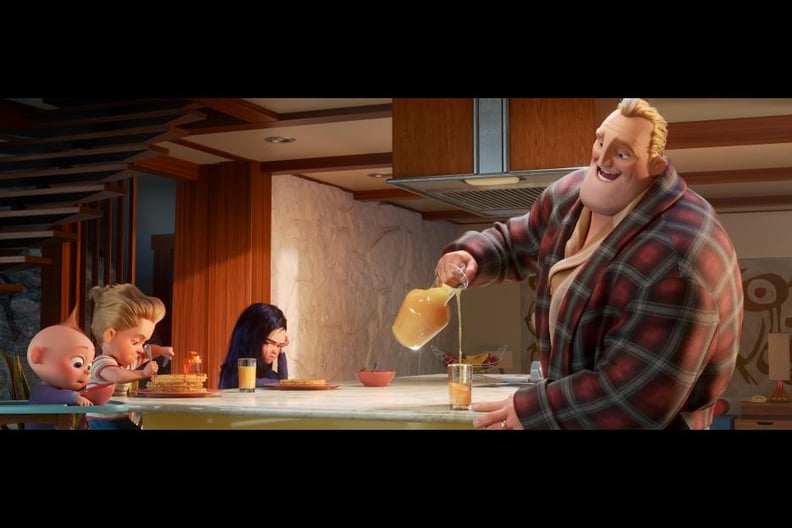 The Incredibles 2 shows what stay-at-home parents do, and in this case, it's all about dad.
Being a stay-at-home parent is a hard job, which Mr. Incredible proves when he's tasked with taking the reigns in the childcare department in this film. From helping with impossible common core math homework to trying to get a baby to sleep or dealing with teenage relationships, viewers get the full gamut of what it's really like to run a household and raise kids.
It's also refreshing to see how difficult being a stay-at-home parent can be — especially if you're transitioning from a full-time job to focusing on the kiddos. And let us assure you, the concept of being completely flippin' exhausted all the time comes up more often than you think it would in a kids' flick.
Oh, and added bonus: Jack-Jack is just as cute and hilarious as he was in the first movie, so prepare to be rolling from laughter.
04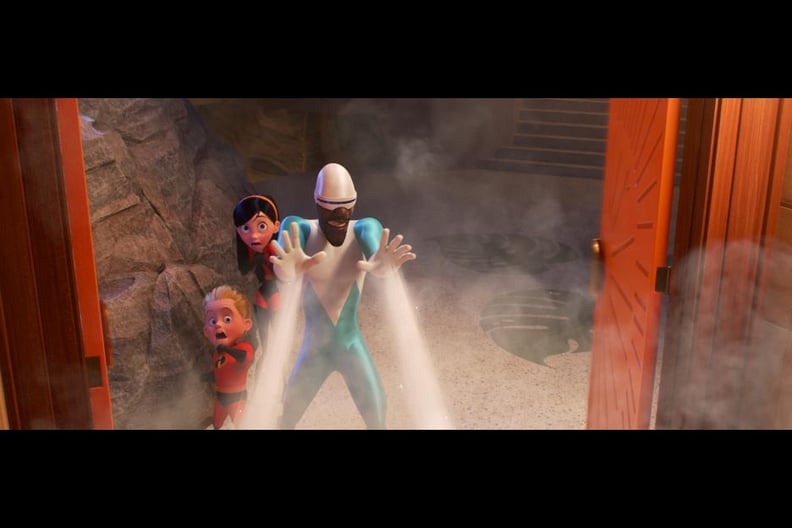 Frozone is one of the coolest superheroes — quite literally — and an invaluable friend.
As expected, Samuel L. Jackson does a killer job once again voicing the character of Frozone, Mr. Incredible's best friend. But believe it or not, there's also a deeper takeaway little ones can get from the duo's relationship: true friends will do pretty much anything for each other — whether it's signing on for a night of babysitting or helping overthrow an evil villain.
05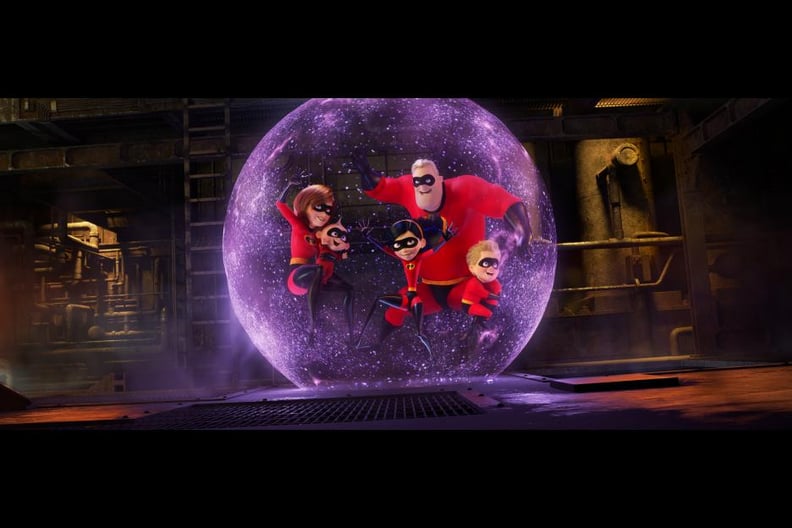 Teamwork makes the dream work.
One of the coolest parts about the Parr family? They all have completely different powers, of course. And that comes in handy when they're up against some pretty despicable bad guys. Watch as Violet, Dash, and even Jack-Jack get their parents out of sticky situations by using their personal strengths to the very best of their abilities.
And fair warning, parents: Violet and Dash ask their parents a slew of hard questions and even undermine them at some points. Long story, short? Sometimes you have to break the rules in order to succeed — even if Mom and Dad tell you not to.
06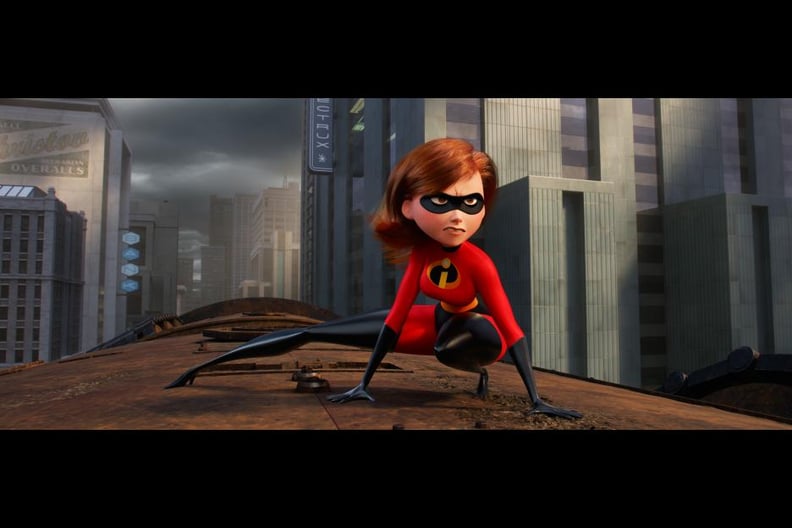 Girl power is a VERY strong theme throughout the movie.
While Mr. Incredible is at home doing his part to raise the kids, his wife, Elastigirl, is out kicking bad guys' butts left and right. And though she misses her kiddos terribly, fighting crime is a high priority — even when her kids can't find their shoes back at home. The Incredibles 2 shows how strong women — particularly moms — can be in the best way.
07
Incredibles 2 Official Trailer