Jamie Foxx on Parenting Kids Amid Cycle of Police Brutality
Jamie Foxx Shares Why Protesting Alongside His 11-Year-Old Was Bittersweet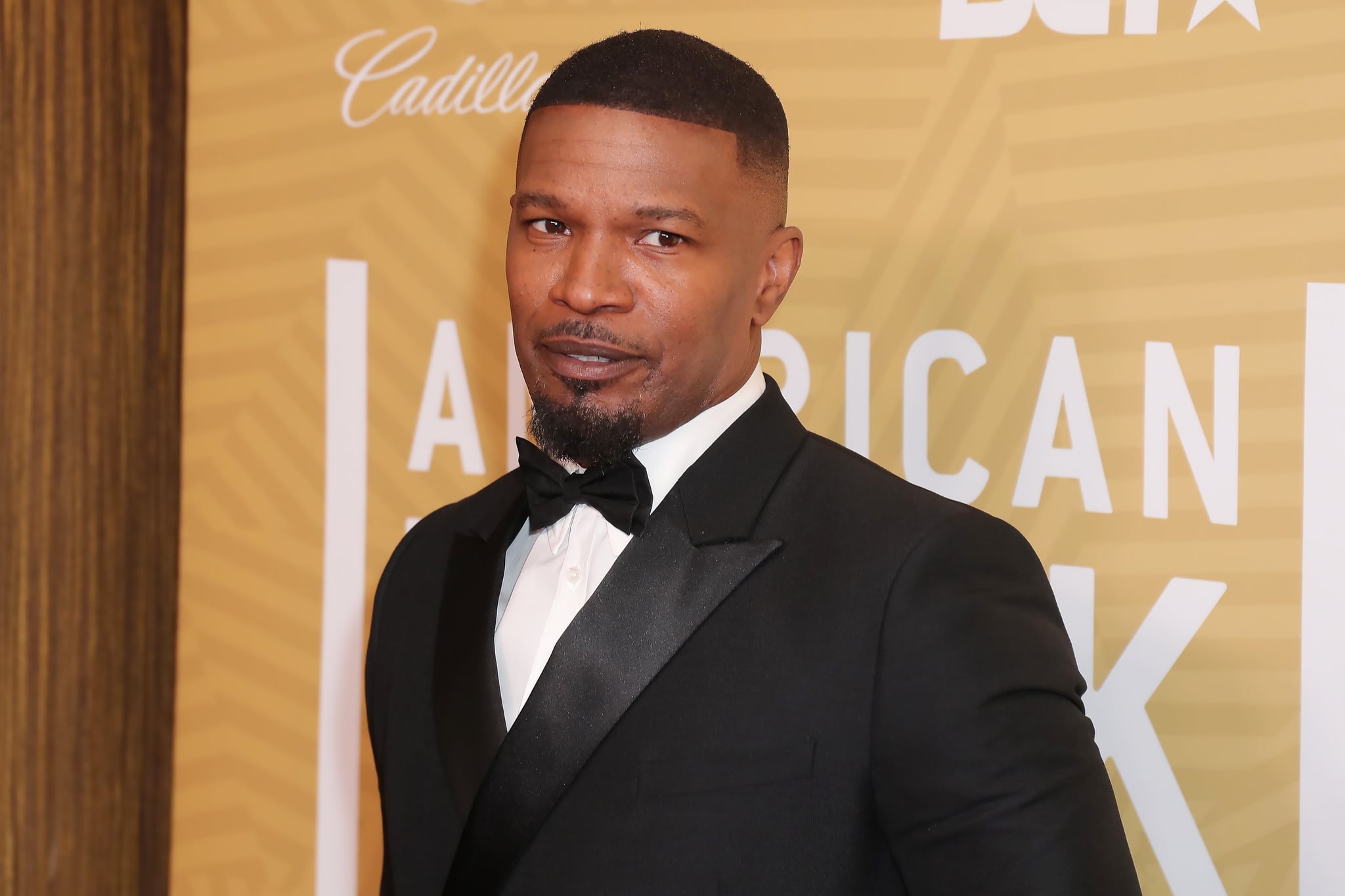 Image Source: Getty / Leon Bennett
Jamie Foxx recently said he doesn't want to be seen as a celebrity right now. According to a speech he gave during a press conference at Minneapolis City Hall on May 29, he's just a "young cat" from Texas who wants the world to be a safer, more just place for Black people; especially his two daughters, 26-year-old Corinne and 11-year-old Annalise.
During his speech, Jamie spoke on behalf of the Black community and the current movement toward racial justice, saying: "All I wanted to do is let you know we're not afraid to stand. We're not afraid of the moment."
The father of two continued, sharing how it felt to sit with his daughters and nephews after seeing the video of George Floyd's murder, his neck pinned to the street by the knee of now-former Minneapolis police officer Derek Chauvin. This cycle of police brutality, he explained, "overcomplicates everything as a Black man trying to tell his son or his daughter how to function in life. Even the things we've taught them don't seem to work." He added that all he's trying to do is ask, as both a father and a member of the Black community, why it is that "something simple" like going for a jog or having a broken tail light can escalate to the murder of a Black person at the hands of those sworn to protect all civilians.
"Even the things we've taught them don't seem to work."
A week after the press conference, Jamie posted a photo of Annalise to Instagram and touched on the emotional realities of going to a protest with his daughters. "Having my kids with me at the protest was bitter sweet," he wrote. "Having them watch the world come together was beautiful... But having to explain to them why we were all there was heartbreaking." Jamie capped off his post with a call to action: "Let's change the world so they don't have to live in it the way we have been."