Kristen Bell's Quotes About Motherhood in Women's Health
Kristen Bell Laments the Loss of Her "Abdominal Wall" Since Having Kids: "That's a Wrap"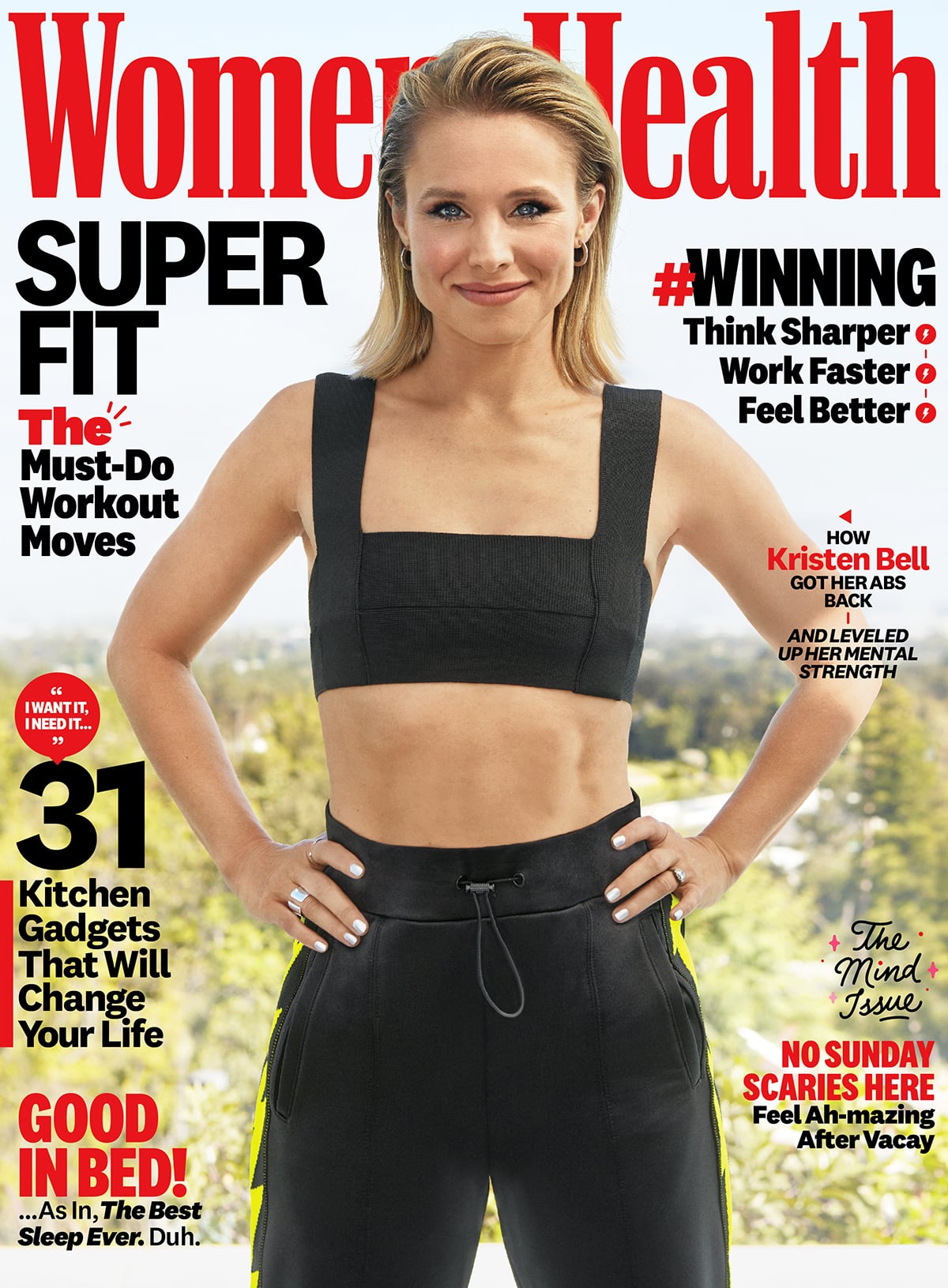 Image Source: Dennis Leupold for Women's Health
Kristen Bell has made peace with the effect pregnancy had on her body. Though she now feels physically stronger than ever thanks to her consistent workout routine, Kristen bluntly stated, "Having children obliterated my abdominal wall." The Good Place actress and mom of two spoke about motherhood, mental health, and more in an interview for the November 2019 issue of Women's Health (and her sporty look on the cover is *chef's kiss*).
On the topic of her aforementioned abdominal wall, Bell said she's bid it adieu. "Good night. That's a wrap. And I thought, Well, it's never going to come back. What do I need it for? I'm married. Spanx exist," she said. "You don't get everything all the time."
Motherhood has, however, helped Kristen in her experience with anxiety and depression, which she has been open about for years, because her children help her "step off the hamster wheel of checking the feed of my life." Kristen added that she also often turns to her husband, Dax Shepard, for advice: "You just have to do the next right thing. You just stand up. That's the next right thing. Then you brush your teeth. That's the next right thing. It's very one-step-at-a-time."