After Having a Debilitating Stroke at 26, This Mom Is Truly Living Life "Unafraid"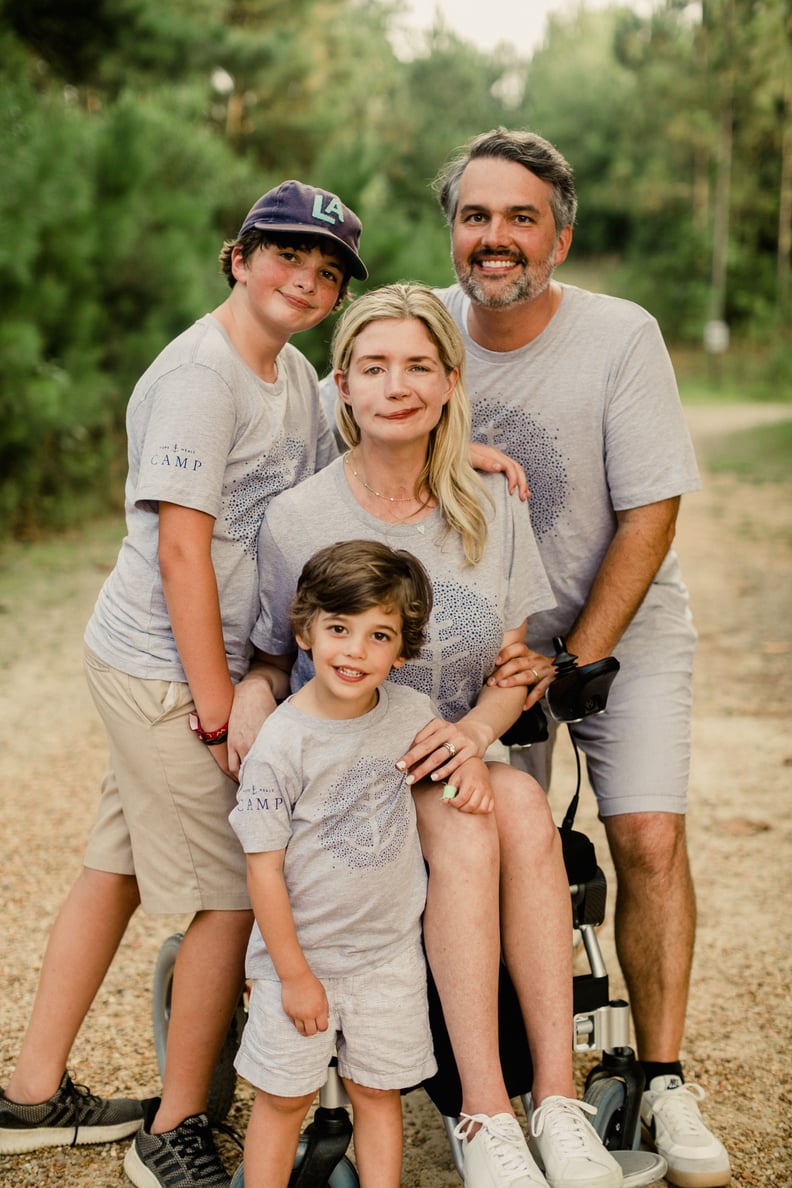 Katherine and Jay Wolf
Katherine and Jay Wolf
After Katherine Wolf met her husband Jay at college in Alabama, they were looking forward to embarking on their life journey together. Eager to start off on the right foot, Jay enrolled in law school at Pepperdine University, and the pair moved across the country. Eventually the Wolfs welcomed a son, James, and for the first six months, Katherine was enjoying motherhood — until she had a massive stroke at age 26 that changed everything.
"The stroke was congenital and I had no warning, symptoms, medical history, nothing," Katherine told POPSUGAR. "I had zero indication beforehand that anything was wrong. Then out of nowhere, the brain arteriovenous malformation ruptured and caused the massive brain stem stroke."
Katherine was unconscious for weeks. Meanwhile, Jay had to juggle studying for the finals and the bar exam, tending to an infant, and caring for his wife. Eventually, her condition began to improve.
"Two-and-a-half months into the ordeal, I began to wake up. It took multiple days to fully come back. When I could really begin to understand where I was and what has happened, I immediately began to obsess over where the baby was. I remember thinking, 'Who was taking care of the baby? What's happened?' It was all about the baby, because he'd been just my sidekick. He was by my side for six months straight."
Slowly, Katherine began to recover. She went on to have 11 additional brain surgeries and mastered using a wheelchair. After seven years of treatment and physical therapy, her doctor gave her the OK to try for their second child. Jay and Katherine welcomed their son, John, in 2015. Of course, having two kids at home requires a ton of energy, but Katherine has made it work.
"Living unafraid and making the decision that I can do hard things has helped."
"John is crazy, making parenting in the wheelchair insane because he's so active and wild," she said. "It's really special to have James who's now 12 and John who's almost 5 in our home. By all accounts, I was never supposed to be the mother of a second child when they didn't think I would live."
Although Katherine doesn't deny that having physical disabilities can be challenging when raising kids, she knows that her boys will grow up to be passionate adults.
"I'm severely disabled," explained Katherine. "I cannot walk, I'm in a wheelchair, and I cannot drive a car. One of my hands doesn't work because I lost fine motor movement after my stroke, and I have a lot of significant health challenges. Because of that, my sons are just locked in to empathy and compassion in life. You can't really teach that stuff. There's something very beautiful about having to have them watch their dad put me in the wheelchair and having to see me do anything. It sometimes takes me 10 times longer than an able-bodied person."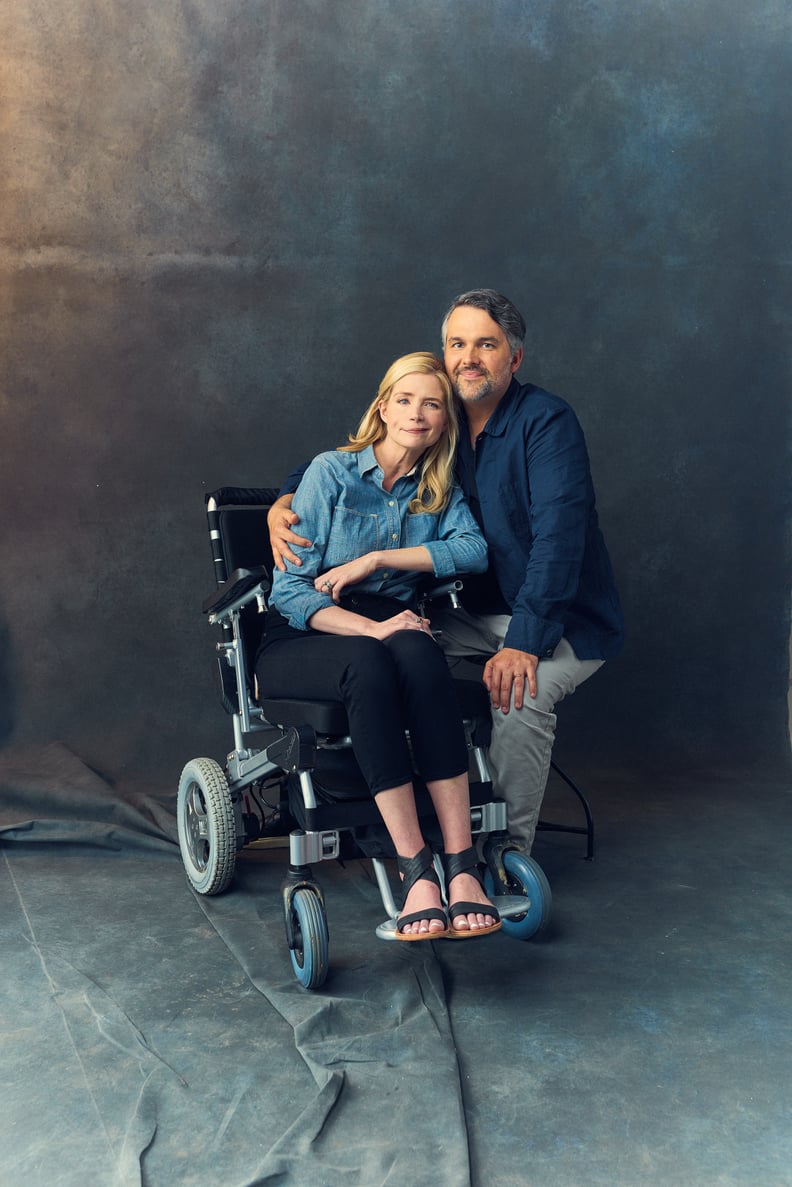 Because of the effects of her stroke, Katherine relies on Jay for certain parenting duties — like driving the kids to school — but she tries to be involved in their day-to-day activities as much as possible.
"It's not easy. I'm basically the cheerleader of the family. I'm really saying, 'Go Jay! You've got this!' I'm here cheering them on and trying to help where I can, but a lot of it is his doing," she said. "I try to stay very involved. For instance, I can't drive because, but I ride in the car to school. I've never missed a car ride because I like to think it's so important for mom to be there, too."
Although Katherine knows firsthand how terrifying medical issues can be, she's pledged to live her life unafraid. "There's always an element of fear of what would happen with my brain, especially when I was pregnant," she shared. "No one knows. Wisdom for sure is as a part of it, but just living unafraid and making the decision that I can do hard things has helped. I've done hard things. I would tell women with disabilities that pregnancy is going to be a hard thing, and that it's worth it."
To learn more about Katherine and Jay, head to their website Hope Heals. Additionally, Katherine and Jay have shared their life journey in their books, Hope Heals: A True Story of Overwhelming Loss and an Overcoming Love and Suffer Strong.