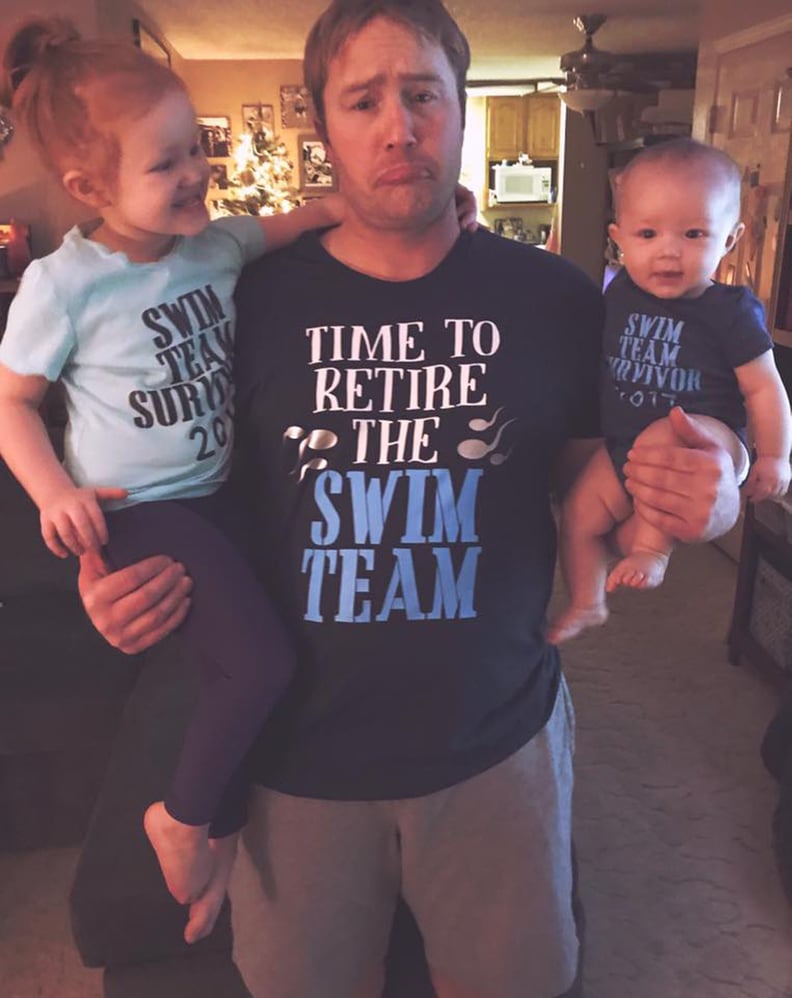 Kimberly Hemperly
Kimberly Hemperly
Kimberly Hemperly is the new queen of party planning, y'all. After hearing about the concept of a "Balls Voyage" party on The Real Housewives of Orange County, the funny mom decided to DIY her own ball-themed party in honor of her husband's vasectomy, complete with "balls/sausage-related food," a cake with a sperm headstone and "snip snap" commentary on top, a "retirement" shirt for her husband, and "swim team survivor" shirts for their two children.
"We have an announcement to make! We are thrilled to say we will NOT be adding anymore tiny humans to our family!" she wrote in a post to Facebook. "My husband is taking one for the team and to celebrate this momentous occasion I felt the need to throw him a little 'Balls Voyage' party for his upcoming procedure. Because omg y'all, nobody is more excited about this than me."
Kimberly told POPSUGAR that the party was a surprise for her husband, who came home from work to find the festivities in full swing. "He loved it, thought it was very thoughtful and hilarious," she said. "Anyone that know us and especially me, knows that this is 100 percent my sense of humor. I love to make people laugh, and love to find the light in any situation."
And make people laugh she has. Her original post to her personal Facebook has gone viral, garnering over 45,000 shares at press time.
"Since the post has gone 'viral' so many are quick to judge, and be spiteful," Kimberly said. "But I would say the majority of people have found the humor in what I did, and that's what I was going for. I just wanted to show my husband some support for doing something so selfless and caring for his wife."