Mom's Updated Food Pyramid of Foods Kids Would Actually Eat
If Picky Eaters Could Update the Food Pyramid, This Is Exaaaactly What It'd Look Like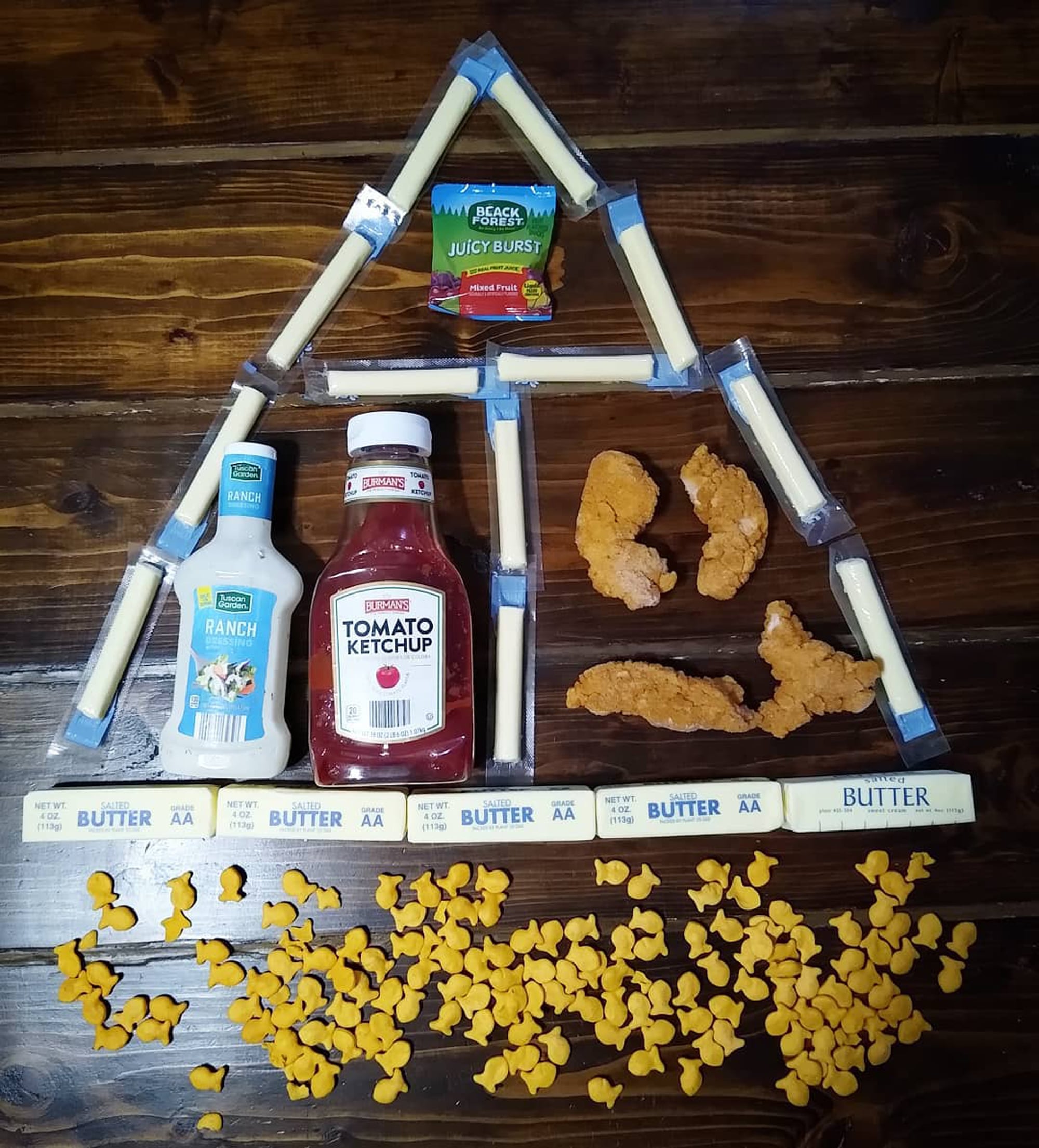 If you recall looking at the classic food pyramid, released in 1992 by the United States Department of Agriculture, you might recall seeing a sizable section of grains, another chunk of vegetables and fruits, a smaller grouping of meats and dairy, and finally a small hint of sugar up top. For decades, nutritionists have been trying to impose a healthier update to the traditional food pyramid. More leafy greens! Fewer starches! More nuts and seeds!
But finally, after nearly 20 years, I think we finally stumbled on one that defeated parents and virtually every human in the 1-to-6-year age demographic can get behind. First unveiled on Facebook, Kendra Broekhuis shared what might be the definitive picky eater's take on acceptable food standards.
"I updated the food pyramid to be a more accurate depiction of what my children are willing to eat," she wrote.
At the base, of course, are Goldfish crackers. Next up? Butter, and lots of it. As expected, ever-vital condiments — namely ranch dressing and ketchup — got equal footing with chicken nuggets. Finally, it featured a modest portion of fruit snacks and an overall swathe of string-cheese packages.
OK, so it's unclear if the USDA is going to officially sign off on this, but considering it has more than 61,000 shares, it is probably totally fine to institute in your own home . . . as if we all haven't done so already.