For These Parents, Advocacy Became Everything After Their Son Was Diagnosed With a Rare Condition
Hospitality has always been a part of Nate Appleman's life. When he was just 14 years old, he took a job washing dishes alongside his brother at a restaurant in Ohio. He went on to culinary school and eventually a tenure at the Food Network before securing a job on Chipotle's culinary team.
"The hospitality industry is hospitable," he says. "It's in the name, and us chefs, we spend a lot of time donating not only our time but our cooking skills, everything, to causes — because that's who we are as people."
So when his 2-year-old son, Oliver, was diagnosed with Kawasaki disease, Appleman was determined to transfer that mentality to raise awareness about his son's rare condition.
Kawasaki disease is an autoimmune disorder that causes inflammation in blood vessels throughout the body. If left untreated, it can lead to heart issues and even death. The disease typically affects kids under the age of 5, like Oliver.
"We all think about [treating] inflammation as popping an aspirin because you have soreness or something, but it's a much bigger issue than that," says Oliver's stepmom, immunologist Rachel Galimidi. "Oliver ended up dealing with a lot of heart conditions because of this basic inflammation."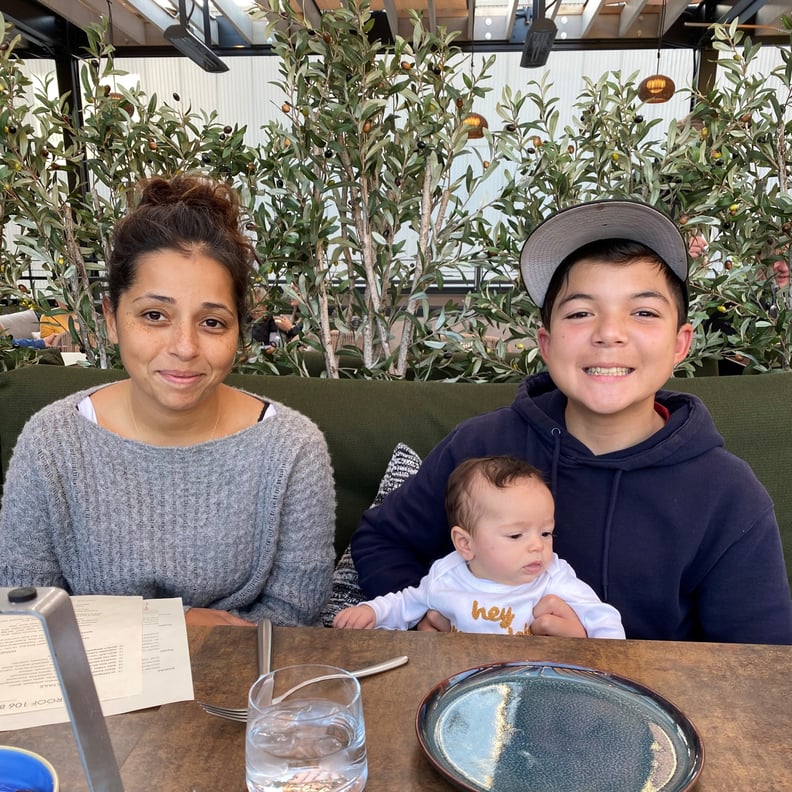 Oliver (right) with Rachel and his baby sister, Poppy.
When Oliver started showing symptoms of the disease, he was rushed to the ICU, where he remained for a few weeks and almost died. "The longer it's in your body, the more it affects your heart," Appleman says.
Fortunately, Oliver received a diagnosis of Kawasaki disease and immediately began treatment: a dose of antibodies derived from a single plasma donation. "His life was saved because of plasma," Appleman says.
Three years after Oliver's diagnosis and treatment, Appleman competed in and won Food Network's "Chopped All-Stars" — and donated all $50,000 of his winnings to the Kawasaki Disease Foundation. "That spurred me to start thinking about how I could contribute even more with charity," Appleman says.
"His life was saved because of plasma."
Because of his sizable donation, Appleman was invited to join the nonprofit's board. During his five-year tenure, he hosted Cooking For KD, an annual event where chefs from around the country gathered to cook and raise money for the UC San Diego Kawasaki Disease Research Center. "My main involvement really was the connection between food, giving, and bringing the community of San Diego together," he says.
Thanks to the relationship Appleman built over the years with the UCSD Kawasaki Disease Research Center, Oliver continues to receive treatments, and as a result, he's able to live a happy, fulfilling life. He's even taking part in a study to help further understand the effects of Kawasaki disease.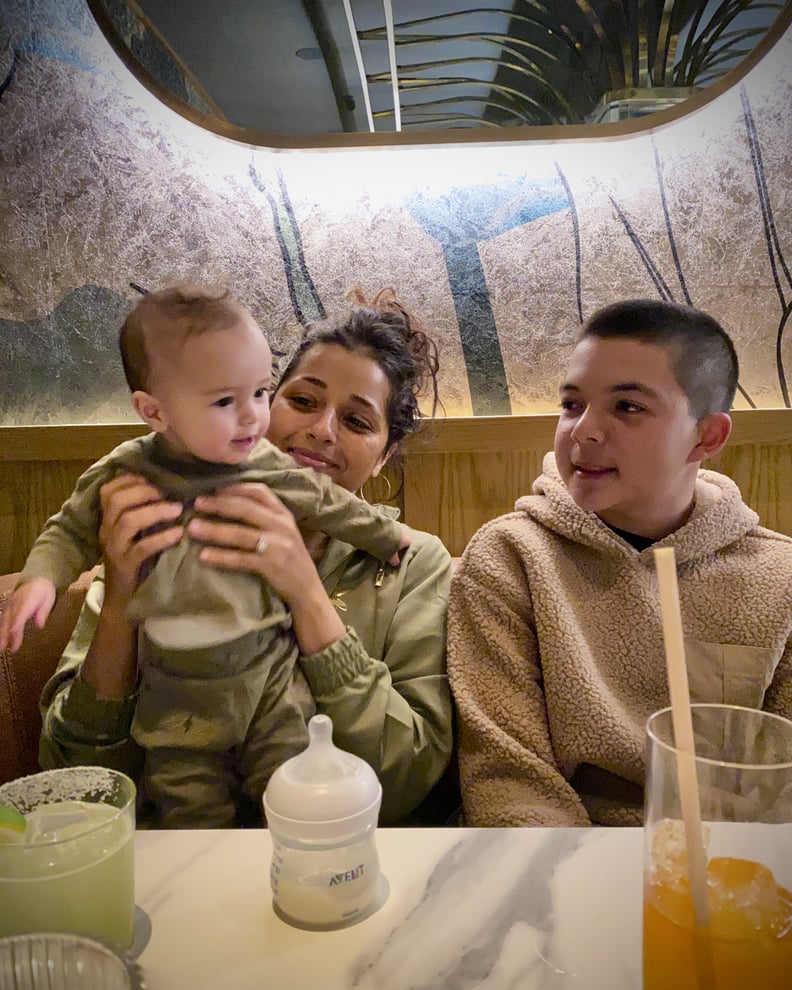 Poppy, Rachel, and Oliver.
"We're here 13 years later talking about plasma, which is a much bigger thing than Kawasaki," Appleman says. "Plasma [supply] is at an all-time low, and it's a scary thing."
In the past three years alone, the United States has seen more than a 30 percent decline in plasma donations. As plasma collection has dwindled, the need for plasma has increased.
More than 125,000 patients across the country rely on plasma-derived therapies to treat chronic and often life-threatening conditions, like Kawasaki disease, severe burns, and genetic lung disease. Plasma donations also enable immunologists to do research that is crucial to curing other diseases — including helping uncover what's happening with COVID, according to Galimidi. "Without those donations, we would be in serious trouble," she says.
Because of the decline in plasma donations, Appleman and Galimidi continue to share Oliver's story in hopes of encouraging people to step up and donate. "If we think about it as, 'That donor that gave Oliver that one extra dose of antibody treatment, that person saved Oliver's life,' we wouldn't be here had that person not just taken two hours out of their day," Galimidi says.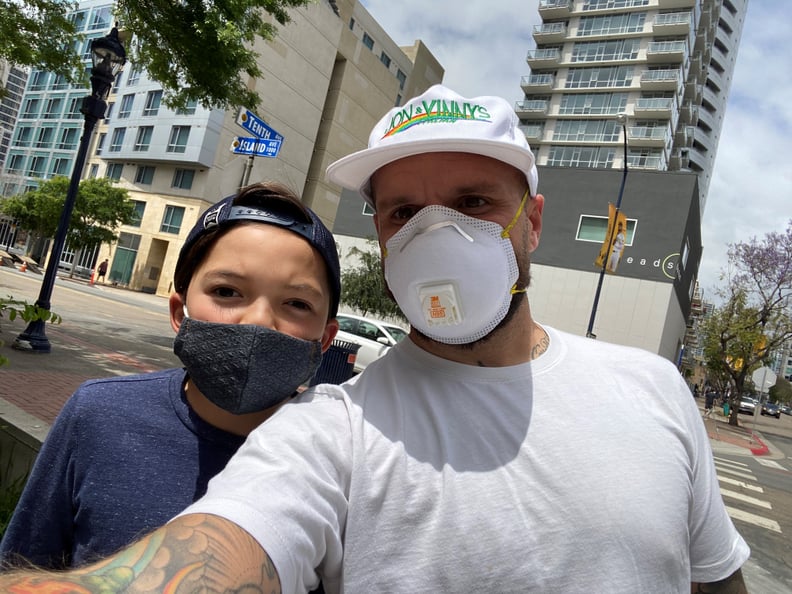 Oliver and Nate.
The process for donating plasma is similar to the process of donating blood. At the collection center, medical professionals conduct a basic screening to ensure that volunteers are eligible to donate plasma. There are a few qualifications: you must be at least 18 years old and weigh at least 110 pounds. The process typically takes one to three hours out of your day and provides life-saving medicine for those who need it.
"If you could spend two hours doing something that's not going to affect you, but you've potentially then taken that two hours and delivered something that can save somebody's life, why not do that?" Galimidi says. "Why not do that as many times as you can, as often as you can, in order to effect real change?"
With more than 900 licensed plasma donation centers across the country, there has never been a better time to donate plasma and help people like Oliver. To find a location near you, visit BeThe1Donor.Abbott.