How to Stock Your Changing Table For Quick and Easy Diaper Changes
Every editorial product is independently selected by our editors. If you buy something through our links, we may earn commission.
"Cherish every moment" is a common refrain given to new parents those early months with a new baby at home. But you know what moments don't need to be cherished or soaked in? Diaper changes. When it comes to a wet or soiled diaper, you want to get in and get out unscathed. The easiest way to do that is with a well-stocked diaper-changing station. Having everything you need at your fingertips means faster changes, so you can get back to savoring the sweet baby moments again.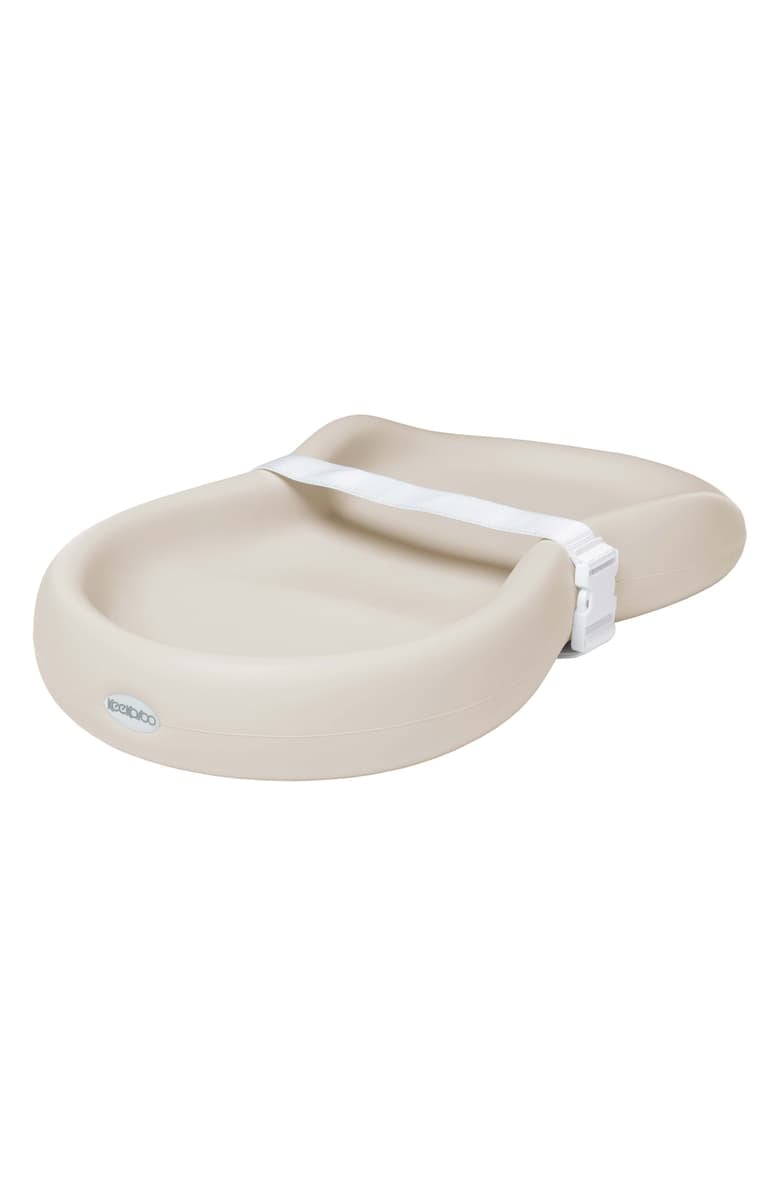 A Wipeable Changing Pad
What's the one thing you're not going to want to do after you clean a messy diaper? Clean a messy changing pad. This cushioned changing pad ($129) is ideal for those early newborn days. It comes with a strap to help secure your baby, while the easy-to-wipe surface means any impromptu accidents are quick to clean.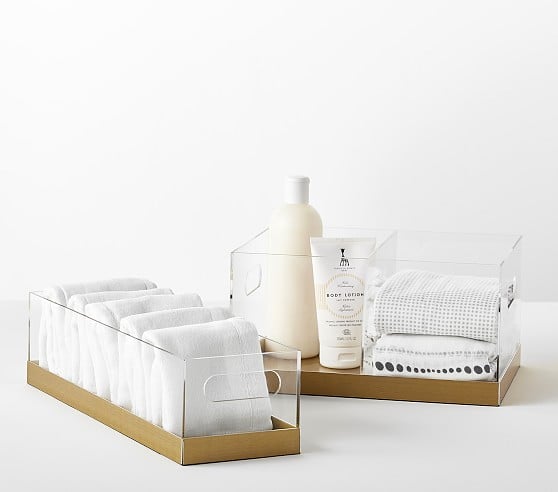 Easy Storage
Nothing, I repeat nothing, is as chaotic as holding your baby's legs up with one hand while frantically trying to find a diaper with the other. Keep all the necessary supplies prepped and at the ready with acrylic storage containers ($59). Because they're see through, you can see where everything is at a glance. No digging though drawers for you!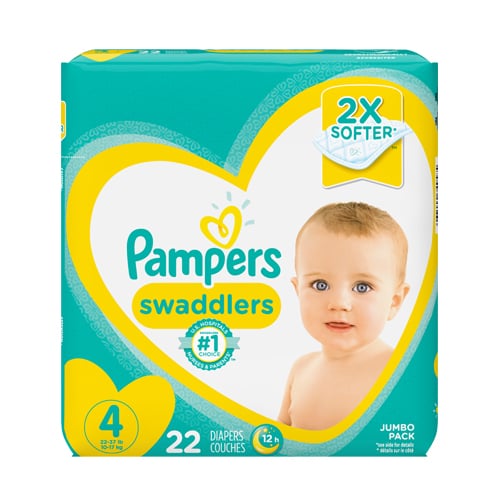 Dependable Diapers
Obviously, the number-one must have for any changing table is a healthy stock of diapers. I recommend Pampers Swaddlers ($9) for their durability and comfort and the fact that they're the number-one choice of hospitals*. Plus, the wetness indicator on the front of the diaper makes checking your baby's diaper a breeze. New parents, rejoice!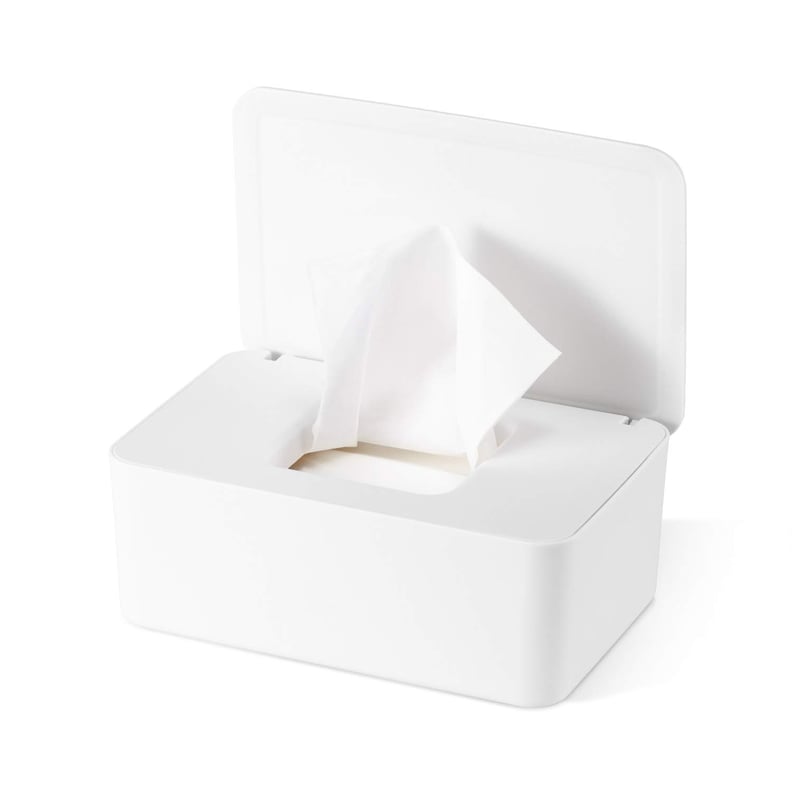 Refillable Wipes Container
Second to diapers, you're always going to need a stock of baby wipes on hand. While some wipes come in their own plastic dispenser, I find it more economical to stock up on my Pampers Sensitive refillable wipes packs ($20) that you can insert into your own diaper wipes dispenser ($16). Keep this next to your changing table, and just refill when you're running low for easy diaper changes!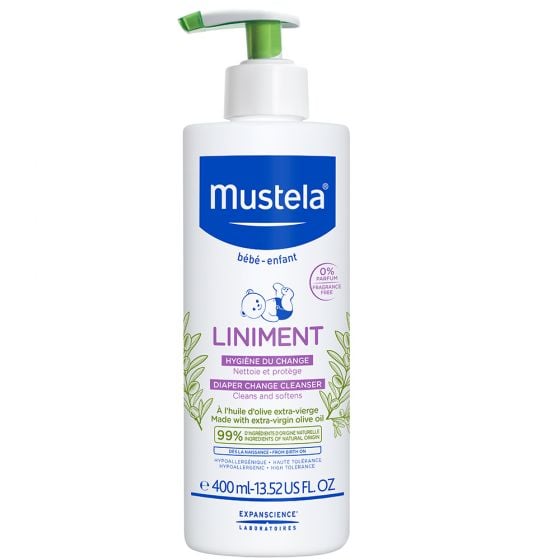 Easy-to-Pump Diaper Cream
It's a good idea to use a diaper cream after every change to keep your baby's bottom soft and hydrated. Problem is most creams come in jars, and application can be a messy disaster. Try getting a diaper change cleanser ($15) that comes in a pump bottle. That way you can pump product onto a cotton pad and apply one-handed. Easy-breezy!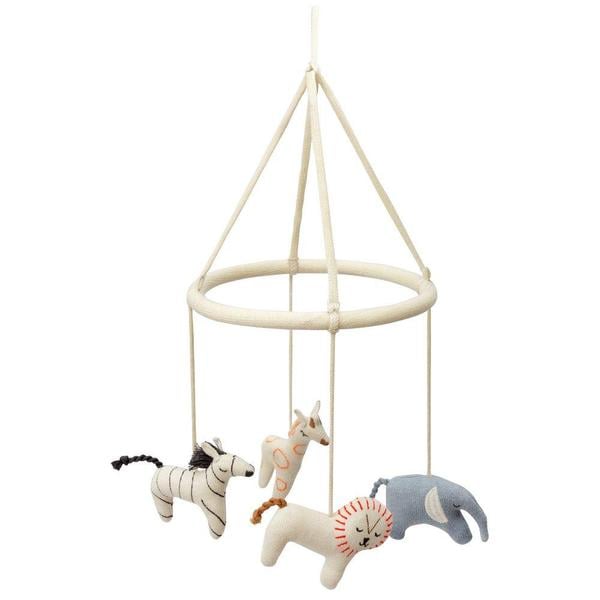 Baby Mobile
You may be prepared for every diaper change, but an uncooperative baby can really put a wrench in your routine. Have a toy on hand to occupy baby while you're doing your thing. For newborns, try installing a baby mobile ($55) over the changing table instead of over the crib to keep them entertained.