Disney's The One and Only Ivan Parents' Guide
4 Things to Know Before Watching The One and Only Ivan With Your Kids on Disney+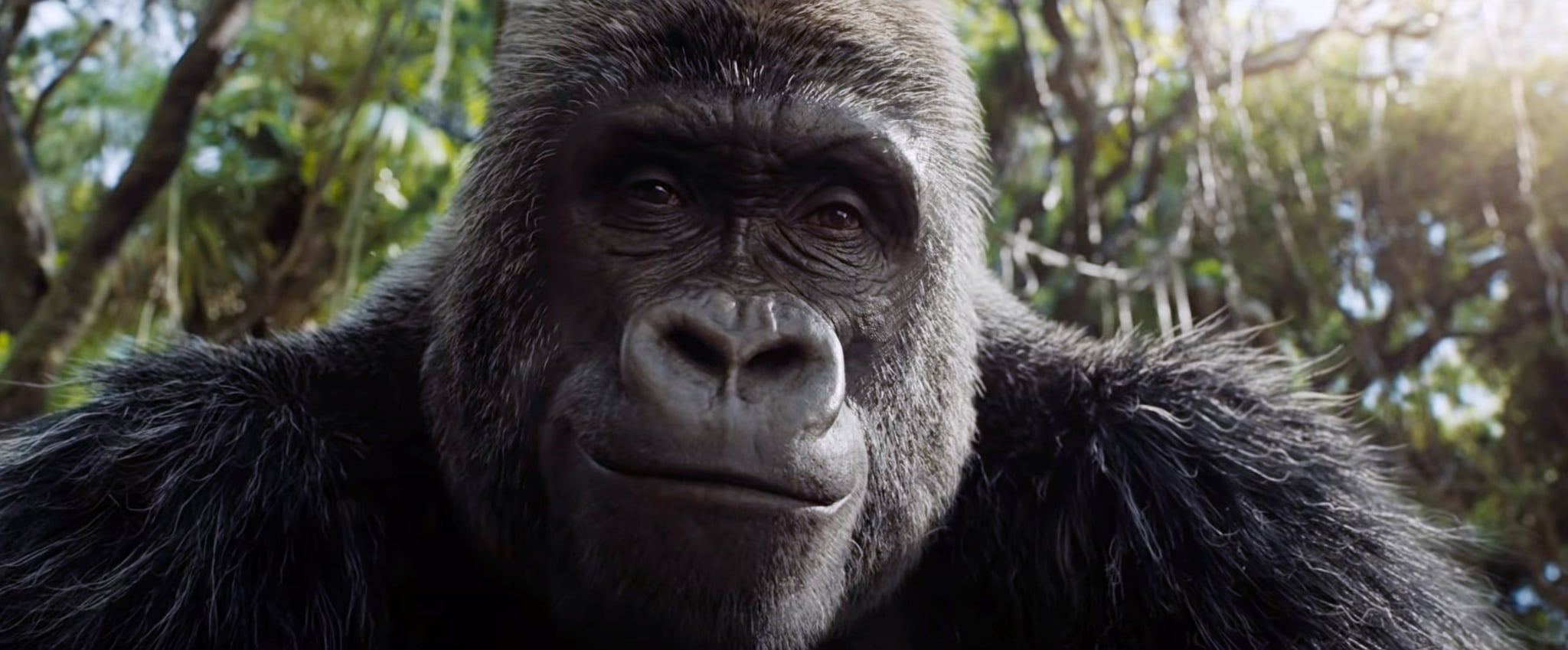 Inspired by a true story and adapted from the beloved children's book of the same name, The One and Only Ivan is a delightful tale of a gorilla named Ivan (Sam Rockwell) and his animal friends — like Bob the stray dog (Danny DeVito) and Stella the elephant (Angelina Jolie) — who perform and live in a small-scale mall habitat together. It's an emotional story in which the animals long for freedom and to live in the wild, so prepare yourself for several teary moments; but above all, it's a sweet and adorable movie your kids will love.
However, in addition to the general emotional moments (the scene after the credits begin to roll got me good!), there are a few plot points and themes in the movie that you may want to know about going in, before you watch with your kids. Read more ahead and catch The One and Only Ivan on Disney+ now!
What Parents Should Know Before Watching The One and Only Ivan With Kids
Ivan acts the part of "mighty gorilla" during performances. Ivan is portrayed on billboards for the show as the "Mighty Silverback," so customers expect him to to be fierce, which means he can be a bit frightening in brief moments during performances. Ultimately, Ivan is a sweetie, which you can remind your kiddos of if they feel a little nervous about his small bursts of grunting, growling, and chest-pounding.
One of the animals passes away. Although it's not shown, one of the animals dies, leaving the others sad. A montage of somber music plays as everyone comes to terms with the loss, which is certainly emotional and might be upsetting for kiddos. It's a good opportunity to talk about death with your little ones if you haven't had to broach the topic yet.
Ivan's backstory contains a sad moment in which his father is shot by poachers. It happens off camera, but the shot can be heard, and the implications are there, as Ivan's telling of the story comes to a halt right at that moment. Your kids who catch the swift plot point might feel sad about it. (See: talking about death with your kids.)
Mack is a little intense. He means well, but he's trying to make a living with his small mall circus, so he pushes the animals and his employees pretty hard. It's frustrating and upsetting at times, but the moments don't last long, and ultimately, his character is redeemed. However, these outbursts and a few other realizations help to inspire the animals to break out of the mall to experience freedom in the wild. The animals longing for freedom is a central theme, so watching TOAOI together as a family definitely comes with opportunities to start conversations about the pros and cons of animals that are in the wild versus in containment, the types of non-wild animal habitats, and overall animal welfare.