Photo of Dad and Stepdad Holding Boy's Hands at Hospital
Mom's Viral Photo of Her Fiancé and Ex-Boyfriend "Just Shows How Happy They Both Make My Son"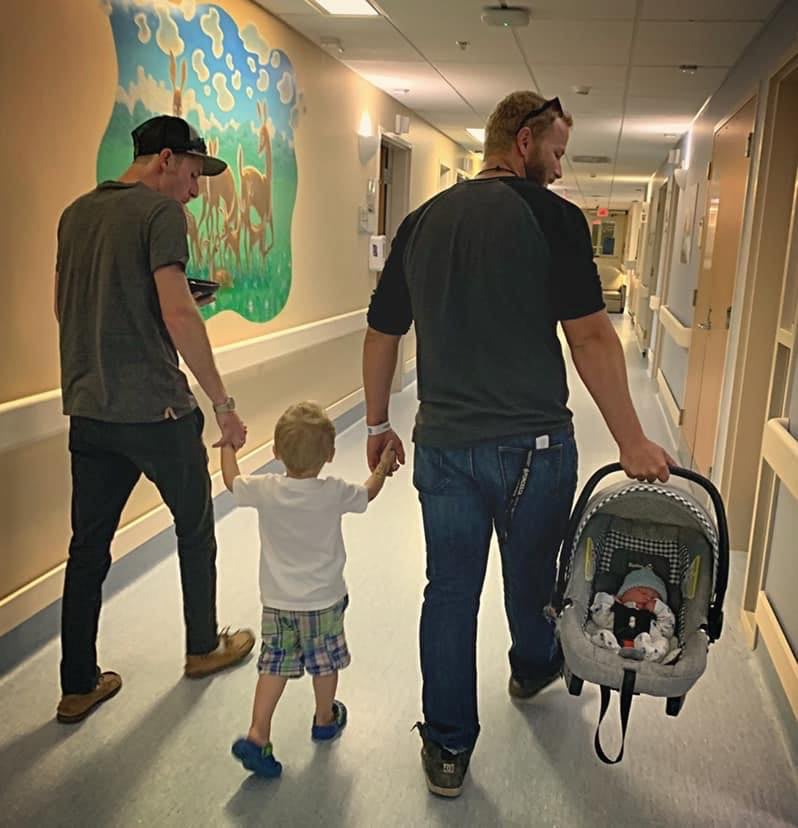 Successful coparenting is not something that comes quickly or easily, which is why Madison Holley took great pride in a seemingly simple moment that has since gone viral.
Following the birth of her son Waylon, Madison snapped a photo of her 3-year-old son Cade walking through the hospital while holding hands with both his father and his soon-to-be stepdad.
What's more? The photo showed Madison's ex-boyfriend, Tyler Mcilveen, and her fiancé, Cody Pietz, coming together in a way that is sure to inspire other blended families struggling to figure out how to coparent civilly.
"I captured the photo as Karin — Tyler's girlfriend — and I were walking behind them," Madison told POPSUGAR of the image, which has been shared on Facebook nearly 50,000 times. "It just shows how happy they both make my son. Those are two men who mean the world to him."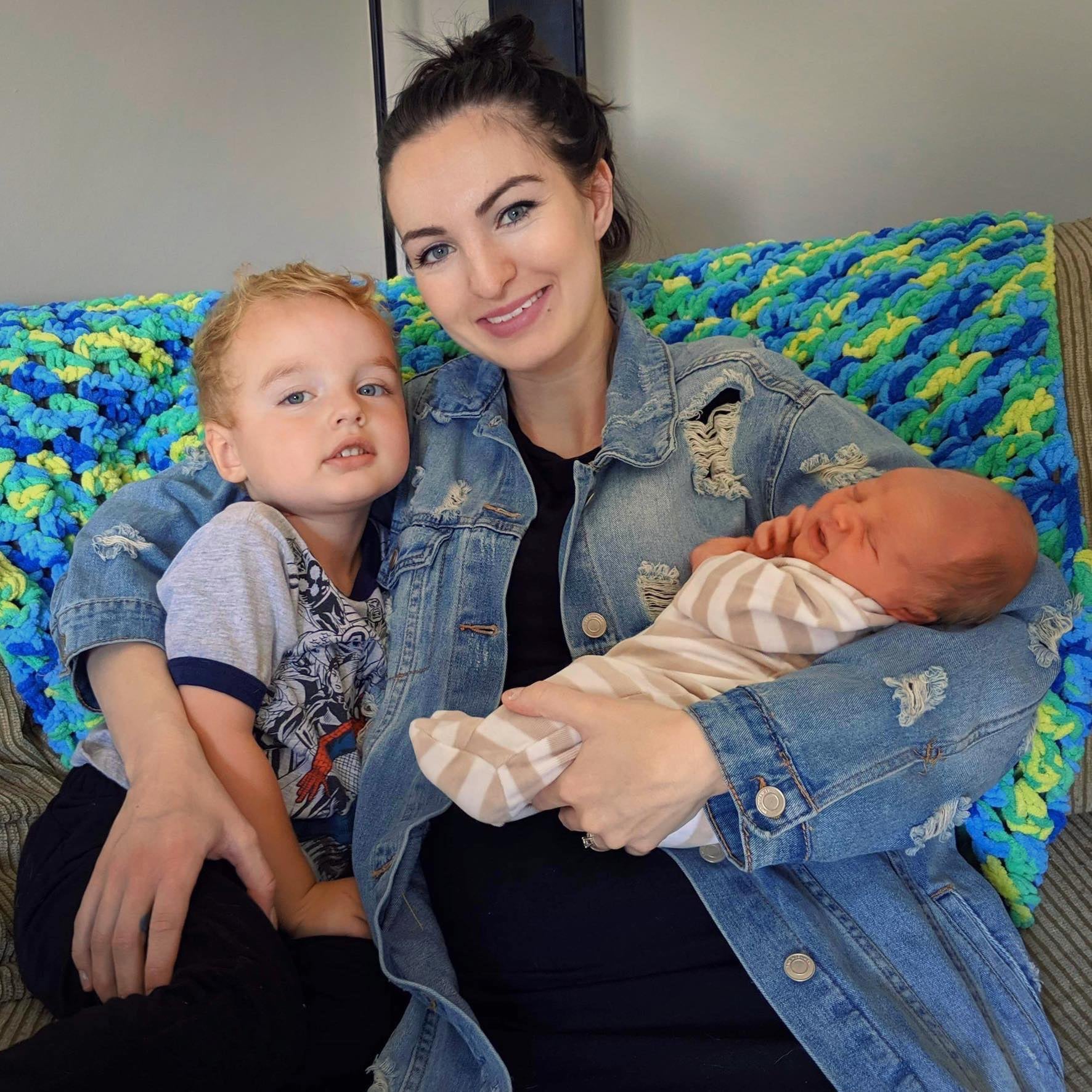 Madison, who lives in Ontario, Canada, told People that she and Tyler were together for more than two years before breaking up. And despite the fact that she wasn't even able to speak to him at first, it was Tyler's current girlfriend, Karin Gray, who helped the estranged couple put their differences aside and move forward on good terms.
"We four adults have built a friendship and enjoy all being a part of Cade growing up," Madison told POPSUGAR of their current family dynamic. Her son with Cody is now 2 months old, and both Tyler and Karin are eager to be a part of his life as well.
"They even offered to help me with Waylon if we ever needed as it's Cade's brother," Madison said.
She added: "So many people actually struggle with coparenting. I guess this isn't something you see every day. I wish that it could be that way for more people."
Image Source: Madison Holley