Remy Ma's Kids May Be Far Apart in Age — but Both Are Stars in the Making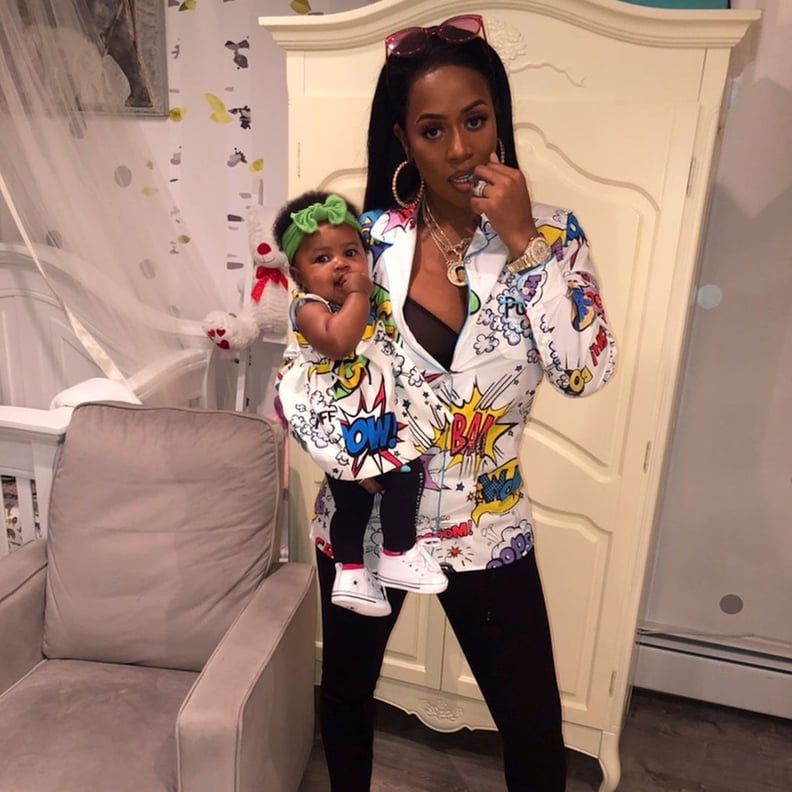 Rapper Remy Ma has two children, 20-year-old Jayson and 2-year-old Reminisce, and although they have a few things in common, they're actually pretty different! The first and most obvious difference is their ages, with an 18-year age gap between them, but they also have different fathers, different experiences of growing up, and different public presences (Jayson is almost never on social media, but Reminisce's parents share photos of her very frequently). Still, with a mom like Remy Ma, it's no wonder that they both seem to have big, creative personalities: Reminisce can be spotted hamming it up on Instagram, while Jayson has started a rap career of his own! If you're curious to know more about Remy Ma's two kids, keep reading for all the details we've learned.
Jayson Smith
Jayson "Jace" Smith, born in 2000, is Remy's oldest child and only son. Remy had her son very young, which she discussed when she talked Oprah magazine during her pregnancy in 2018. "I have an 18-year-old son, and I put off having a second baby for many years... I was in my mid-30s and still putting it off, not realizing my body was not the same body I had when I had my son Jayson, when I was 20."
Jace has his own career as a rapper now — and he's a father too! He and his girlfriend Diamond welcomed their daughter, Milani Amora Scott, in early 2020. Though Remy didn't attend the baby shower, there's no bad blood. "His mother didn't show up and it's not the end of the world nor is it hate towards her. We gonna continue to stand tall and be the best parents to our child," Diamond reportedly wrote on social media, according to BCK.
Reminisce Mackenize Mackie
Reminisce Mackenzie Mackie, born Dec. 14, 2018, is Remy Ma's first child with her husband, fellow rapper Papoose. Nicknamed the "Golden Child" by her parents, Reminisce has a major presence on her parents' social media — she even has her own account (run, of course, by her parents). She seems to have a huge personality already!
Reminisce was born after her parents struggled with fertility for a while. On Love & Hip Hop: New York, the couple documented their struggles to conceive, including a devastating ectopic pregnancy in 2017. In 2018, Remy penned a personal essay for Oprah magazine, revealing that, initially, she wanted the whole pregnancy storyline taken out of the show, but agreed to leave it in so that other women might not feel so alone.
"I was scared, and I was embarrassed. But [my husband] was 150 percent right. So many women have commented on my Instagram or come up to me to say, 'Just hearing your words, seeing what you went through, I finally felt like it wasn't just me. I felt like less than a woman, and I felt like there was no one I could talk to about it, but you opened that door, so thank you.'"