Safe Summer Activities For Kids During the Pandemic
These Pediatrician-Approved Tips Will Help You Plan Pandemic-Safe Activities for Your Kids This Summer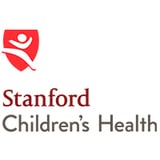 We've partnered with
Stanford Children's Health
to give parents the information they need to keep their kids safe as more communities begin to reopen.
For many families, the summer of 2021 might be the beginning of a return to normal. Instead of being stuck at home, kids can finally return to camps, sports leagues, and all their usual summer activities.
But as the number of COVID-19 cases decreases and more communities begin to reopen, parents are facing a new dilemma: how do they know which activities are safe for their kids to resume? Dr. Anita Juvvadi, a pediatrician at Juvvadi Pediatrics with Stanford Children's Health, said she's already getting questions from concerned parents about how to navigate a half-vaccinated society.
Overall, Dr. Juvvadi said she recommends getting children back into safe, outdoor activities with their peers as soon as possible. Childhood is a crucial time for building social connections — something that just isn't the same over a computer screen. Dr. Juvvadi also said she has noticed that more children have developed vitamin D deficiencies during the pandemic. "We want the stimulation, we want the exercise, we want the sun exposure," she said. "So much of their socialization has been limited. We don't want to lose any more time."
In general, Dr. Juvvadi said parents should feel comfortable sending their children to outdoor activities this summer. Outdoor sports like soccer, tennis, lacrosse, and basketball are all great choices. Dr. Juvvadi also said both outdoor and indoor swimming pools are safe, as long as the number of swimmers in the pool at the same time is limited.
Indoor activities can be a bit trickier, but that doesn't mean they're off limits. As long as there is consistent mask wearing and good air circulation, Dr. Juvvadi said she feels comfortable with indoor playdates or group activities. However, Dr. Juvvadi said she recommends limiting indoor get-togethers to a short time period. "If we're going to have them spend more than three or four hours together, there is likely to be a snack break in between where the masks come off," she explained. Having a hard time convincing your child to go for a masked activity? Dr. Juvvadi suggested offering them a choice of a few low-risk options, so they feel like they're in control.
What about summer camps? "Go for it," Dr. Juvvadi said. Both day camps and overnight camps are very safe, so long as they're following the CDC guidelines. At day camps, kids spend most of the day outside; overnight camps require negative COVID-19 tests upon arrival, then keep campers in small social bubbles. "As long as everybody's tested, overnight camps should be completely safe," she said.
Dr. Juvvadi even recommended that families start taking vacations again this summer. Though she still cautioned parents to avoid air travel if possible, Dr. Juvvadi encouraged families to take road trips to nearby destinations for some quality family time. Getting away from the same four walls you've been staring at for more than a year can be incredibly beneficial for parents and kids alike. "We want these families to spend time with each other doing fun activities and not be restricted to the home classroom," she said. "We've always had our home as our safe place, where we come home from work or we come home from school, but that's been converted into a classroom or into a work environment."
Of course, none of this means that kids can forget about wearing masks or washing their hands frequently. Dr. Juvvadi said it's important that parents reinforce the importance of staying on top of these habits, especially for younger children who may not have had to wear masks often until now. "Make sure you teach the child that mask wearing is associated with fun activities," she said. "In spite of all the loosening of precautions, we still want to make sure that the kids are wearing masks when they're in a group activity."
Continuing to talk to your children about the pandemic is also key, Dr. Juvvadi said. "The biggest thing is talking to the children in an age-appropriate way so that they understand that, yes, you still need to wear masks to prevent infections, but also not going overboard with giving them too much information and making them overly paranoid," she said. Dr. Juvvadi also recommended that parents talk to their children about COVID-19 vaccines, even if they're not yet eligible to get one. She suggested reminding children about other routine vaccinations they might have received, like chicken pox or tetanus, and framing the COVID-19 vaccines as the key to ending the pandemic.
Navigating this constantly changing environment isn't easy, so Dr. Juvvadi encouraged parents to reach out to their pediatrician with any questions they might have. In particular, she said parents should contact their child's doctor right away if they notice any developmental delays in their children, if their children are so anxious they don't want to return to in-person activities, or if they're concerned their children might have an eating disorder. She said spending so much time on social media and video calls has made many teens and preteens even more critical of their bodies. "I'm so self critical of myself when I'm on the screen . . . If I can be like that as a grown adult, I can't imagine a teen who's just learning to be confident and be comfortable in their skin," Dr. Juvvadi said.
Most importantly, Dr. Juvvadi said she wants to encourage parents to reach out to a doctor with any questions about COVID-19. Anything from something they heard a neighbor say about vaccine side effects or a questionable article they read on social media is fair game, she said. "We want to make sure that if the parents have a question, we answer it right away rather than letting it fester," Dr. Juvvadi said.