Slumberkins Snuggler Collection Review
My Pandemic Toddler Has No Friends, So I Got Him Slumberkins
As POPSUGAR editors, we independently select and write about stuff we love and think you'll like too. If you buy a product we have recommended, we may receive affiliate commission, which in turn supports our work.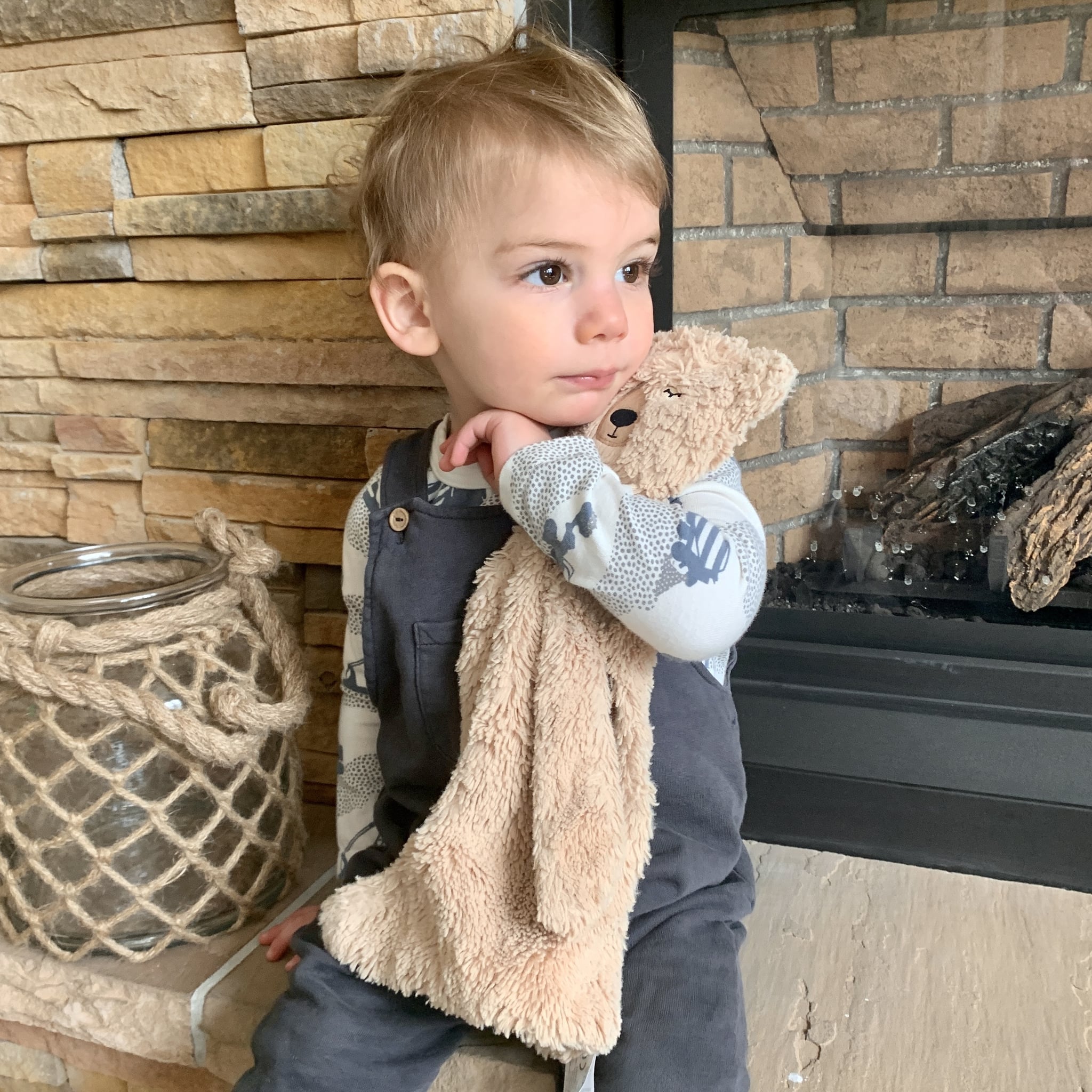 There's no debate: Pandemic parenting is hard. But I actually thought I had it pretty easy (relatively speaking). My son was only six months old last March, and he spent Spring 2020 exclusively with Mom and Dad, which is basically a baby's dream scenario.
Fast forward a year, and things are a little more complicated with a toddler. We take him to the playground, and he stares at other children like they're Cocomelon characters come to life. And he freaks out when someone comes inside our house — even though the only people allowed inside our house are the same three family members he sees all the time. He's not a shy kid, and of course some of this is age appropriate, but I can't help but worry about the lack of socialization because of the pandemic.
That's where Slumberkins ($44) comes in. You get a creature — which comes in Snuggler form (flat like a lovey) or Kin form (more like a traditional stuffed animal), a book about the creature and its purpose, and a corresponding affirmation card. As soon as my son was old enough to sleep with a stuffed animal, I gave him a Honey Bear Snuggler, and we started reading the book — which is focused on gratitude — before bed every night. He quickly became attached to Honey Bear as well as the routine.
When he recently started suffering from bed-time separation anxiety, we added Slumber Sloth to the family. The book is all about relaxation, and if you've never seen a toddler do deep breathing exercises, I highly recommend it for the adorableness alone.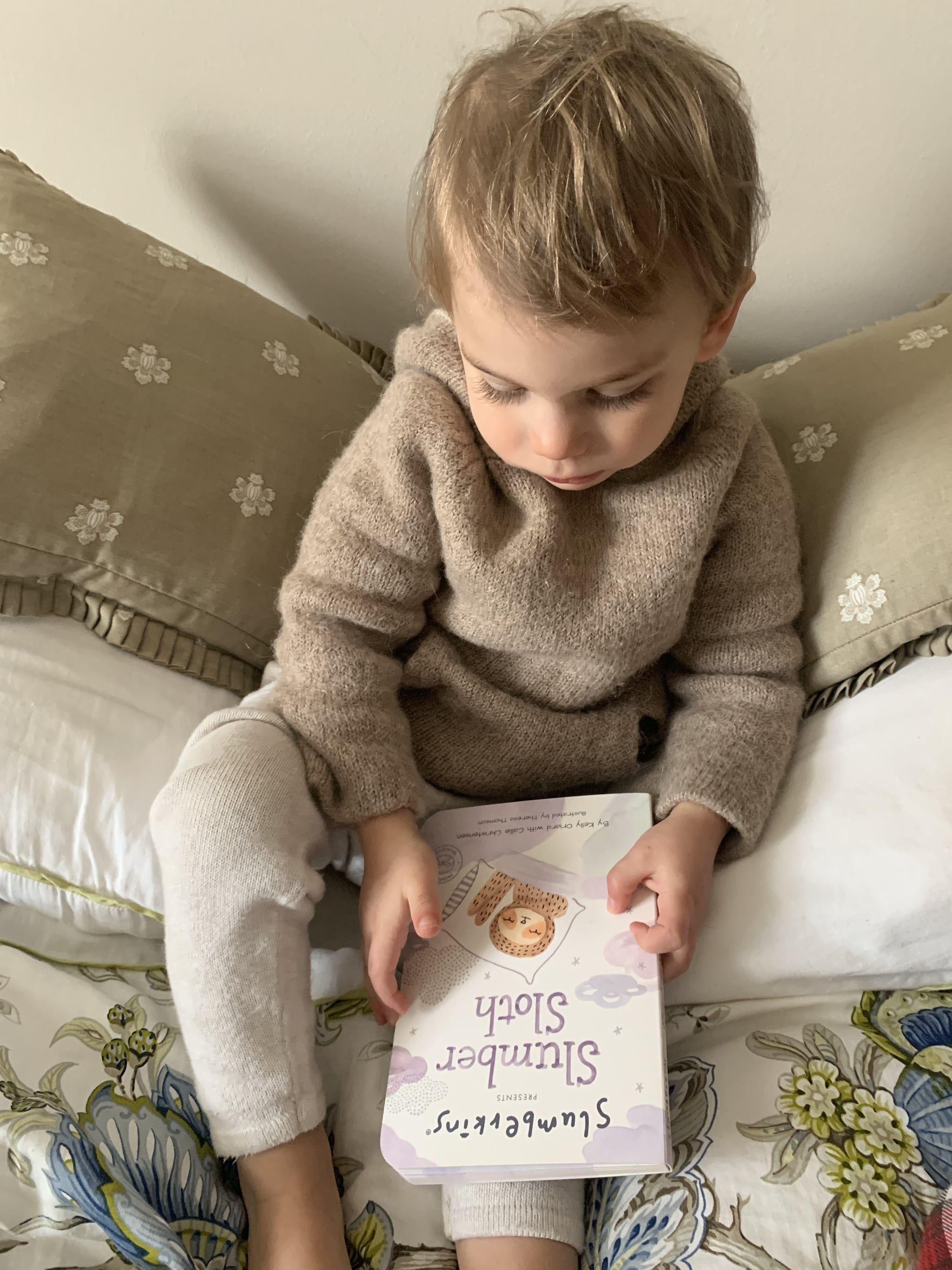 Because Slumberkins all have an emotional development angle — from stress relief to grief and loss — they are so much more than stuffed animals. They were created by two women who are trained in education and psychology, and they're moms who get it. They also have a rich library of materials for teachers and parents on their website, and they doubled down on those efforts during the pandemic.
The newest Slumberkin is Yak, with a focus on self-acceptance, perfectionism, and perseverance. And while my toddler may be a little young for those concepts, I should probably get a Yak for myself. It sounds like exactly what every pandemic parent needs.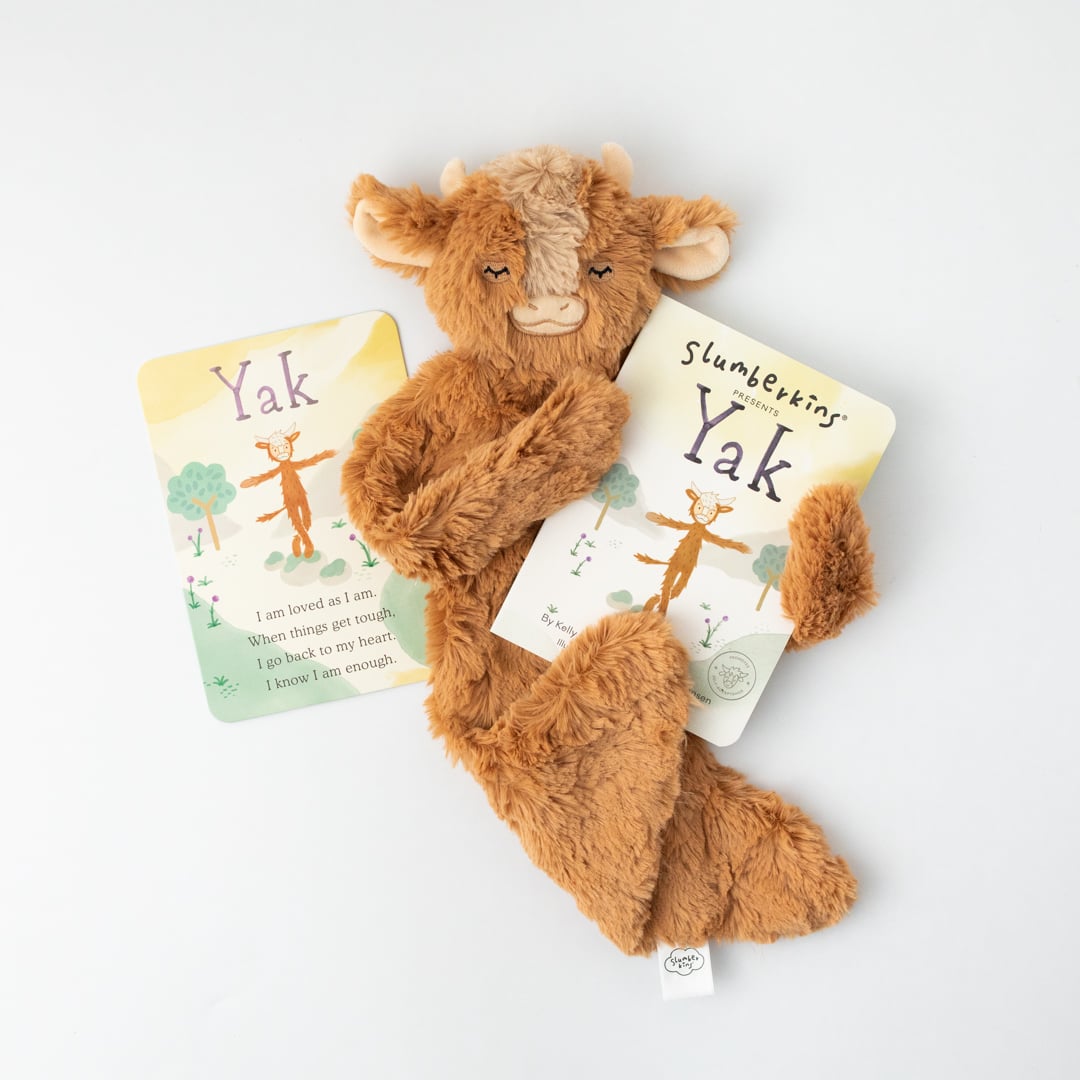 Image Sources: POPSUGAR Photography / Dawn Davis and Slumberkins