What to Know About The SpongeBob movie | 2021 Parents' Guide
4 Things to Know About The SpongeBob Movie: Sponge on the Run Before Watching With Kids
Watch out! This post contains spoilers.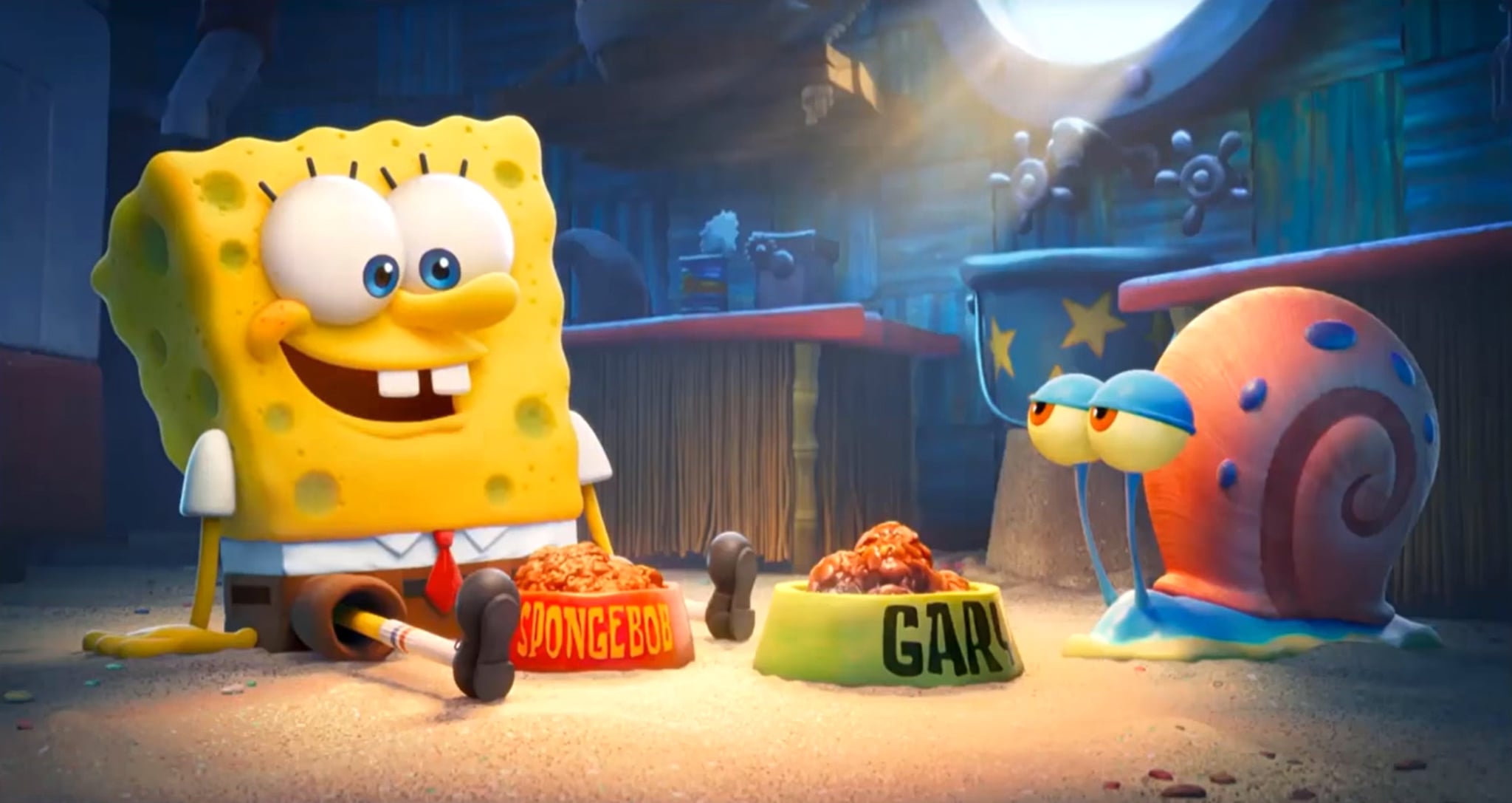 It's been a long time coming for everyone's favorite sea sponge's newest movie, The SpongeBob Movie: Sponge on the Run. Originally set to release last year, the feature film is now available to watch on Paramount's new streaming service, Paramount+. The movie is just what you'd expect from the franchise — it's silly and easy to watch, and SpongeBob's friendships are still pure as ever. Ultimately, it's the perfect goofy movie to enjoy with the whole family, but we made a couple of small notes for parents of younger children and toddlers.
Before jumping into this delightfully hilarious film with your little kids, keep reading to find out the few little things you might want to know first.
What to Know About The SpongeBob Movie: Sponge on the Run Before Watching With Kids
The whole plot stems from King Poseidon's vanity. The king steals Gary for the sake of his skin-care routine and, ultimately, not wanting to have a wrinkle, which would make him "ugly." It's all playful, of course, and the ending touches on looks not equating to worth. It's never too early to start chatting about body image and inner beauty with your kiddos, and this is a fairly good way to open up that conversation if the mood takes you!
King Poseidon is a little *unhinged*. Aside from stealing snails, there's talk of him beheading his enemies, and he sends all of his used, jelly-less snails to a torture chamber full of guards with whips.
SpongeBob and Patrick get into some sticky situations while attempting to rescue Gary. There's a bit of violence and the appearance of weapons like swords and knives, but it's all comedic. They meet some interesting threats on their journey, like dancing zombies and a demon, and they're held prisoner more than once. They are also put on trial for trying to rescue Gary, and their impending execution becomes a spectacle (so the fact that they're about to die is mentioned several times).
As with the show and previous movies, there's a fair bit of name-calling and insulting others. Plankton refers to SpongeBob as a "boob," and Patrick and SpongeBob call each other "weenies." All of the insults (which, as expected, mainly come from Squidward and Plankton) are lighthearted and made jokingly, but that doesn't necessarily mean they're OK, which is something you may want to mention if all of a sudden your kids start calling each other weenies.