Tia Mowry on Motherhood and Cooking
Tia Mowry Opens Up About Motherhood and Making Memories in the Kitchen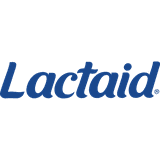 We've partnered with
LACTAID®
to share how you can cook with comfort, thanks to the brand's lactose-free milk.
Family has always been an integral part of Tia Mowry's life, ever since she was a kid acting alongside her twin sister, to today, as a mother of two. Outside of the home, Mowry's daily routine is pretty fast-paced. Along with maintaining a social media presence with more than 13 million loyal followers and starring in a new sitcom, she's also planning to release a cookbook, and has an accompanying cooking show in the works.
But even with a busy schedule, Mowry finds moments throughout the day to spend quality time with her husband and kids, Cairo and Cree. Since she loves to cook, her family can often be found whipping up recipes together with LACTAID® Milk. We sat down with the actress to discuss the rituals she incorporates in her day-to-day that strengthen her own well-being and the bond between her family.
Motherhood isn't always perfect, and Mowry is the first to admit it. A quick glance through her Instagram feed offers an unfiltered look into her life. "Community is so important when it comes to being a mom," she said. "We lean on one another, and we need that support and that advice."
Mowry is very intentional about the type of content she posts — she shares all of motherhood's moments, including the messy ones. "I took on that role and made it a goal to show people that this is me. I am not perfect, and that is OK, too," she said.
Throughout the day-to-day rush, Mowry said that focusing on themselves is essential for moms. "I truly believe that prioritizing yourself and your self-care is not selfish," she said. Just as she schedules appointments for her kids, Mowry creates space for self-care, whether it's blocking off time to work out or treating herself to a mani-pedi.
But it's in the kitchen where Mowry really channels a zen state of mind. "I don't know if it's the cutting or feeling the sense of being in control," she said, "but it is a great way to spend 'me-time.'"
Cooking has been central to Mowry's life, even from a young age. She remembers acting as her mom's sous chef: cutting up collard greens, seasoning chicken, and making pasta for spaghetti and meatballs.
Mowry is constantly searching for healthy meals that her entire family can enjoy. One of their current favorites is this overnight oats recipe. She said she loves this breakfast because it's simple to prepare, super creamy, and doesn't cause any discomfort, thanks to the addition of lactose-free LACTAID® Milk.

Today, Mowry's kids are following in her footsteps and are her personal taste testers — she relies on their feedback when working on new recipes. Mowry said that her son Cree is already a natural in the kitchen and develops his own recipes, while her daughter Cairo is a mini chef in the making. "We have a little kitchen ladder for her, so she can stand up at the counter with us and help out — or just snack," she said.
The creaminess and flavor of LACTAID® has been a game-changer for Mowry when cooking. "I'm a foodie and I love dairy, but sometimes it can upset my stomach," she said. "LACTAID® is 100-percent real milk, just without the lactose, so I can use it in all my favorite dishes when entertaining."
Mowry's love for LACTAID® even led to a video shoot with Cookie Monster, her kids' favorite Sesame Street character. "Growing up, my family and I would always watch Sesame Street, and now that I am a mother myself, I do the same with my kids," she said. "Cookie Monster and I got to dance, learn, and have fun in the kitchen, all while cooking up his favorite recipe: cookies paired with LACTAID® Milk."
Between her life as a mom and life on set, Mowry is working on her upcoming cookbook (with the help of her kids, of course). Throughout it all, she plans to keep bringing her loved ones together in the kitchen and continue to make memories. "That is my way of nurturing and loving: feeding my family and friends."
Watch Tia Mowry Jam Out in The Kitchen With Cookie Monster