What Artavia Taylor Learned by Taking Care of Her Brother
What Taking Care of Her Older Brother Taught This 21-Year-Old About Family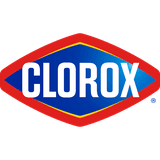 The work of caregivers is truly life-changing for the people they watch over — but they often don't receive any reward for it. We've partnered with Clorox to spotlight this incredible work. Clorox is giving back to caregivers across America with the Gift of Care.
Nominate a caregiver you know
to give them the chance to receive up to $25,000.
Taking care of her brother Ryan has always been second nature for Artavia Taylor. Ryan has severe autism, so Artavia started looking after him at a young age. Though the 21-year-old is eight years younger than her brother, she has always felt like the older sibling, and once Artavia graduates from college, she plans on returning home to Sacramento, CA, to become a full-time caregiver for Ryan.
Ryan's autism means someone needs to supervise him at all times for his own safety. His communication skills are also limited: Artavia explained that she and her family members have learned how to understand him, but the average person might not understand. "He can express his wants and needs and some of his emotions," she said. "However, he has learned how to do a lot for himself and has found a passion for music as well. At our home in Sacramento, I would say Ryan is happiest in his room blasting his radio."
A typical day caring for Ryan might start around 9 a.m. Most of Artavia's caregiving focuses on meeting Ryan's basic needs, like cooking his meals, keeping up with his medication, and running his baths. After eating breakfast together, Artavia will give Ryan his medicine and put on some music. Ryan also thrives on routine, so Artavia makes sure their days follow the same schedule as much as possible.

Since Ryan loves music so much, the radio provides a soundtrack to most of their days. "My favorite thing about him is seeing how much the music helps to calm his mood," Artavia said. "Watching him bop his head to whatever song is on or jump around to the beat honestly makes my day." Some of their other favorite activities are going on walks around the neighborhood or playing on the swings in the park. In fact, any time they get to leave the house feels like an adventure. "Ryan loves to go," Artavia explained. "He loves to be in motion. It doesn't matter where we're going — he just wants to be along for the ride."
Seeing Ryan happy is what drives Artavia. Although she's currently finishing college in New York, Artavia plans to move back to Sacramento in the next few months and eventually have Ryan move in with her when her parents are no longer able to care for him on their own. "I have always told myself that Ryan will live with me and never in a home away from family. I would much rather create a plan that will make that work instead of forcing him to get used to living away from all of us," she said. "Ryan is my brother, and because of that, I will always have his back, like anyone else would for their sibling. I like to think that most people would step up to help their family members when needed."
The prospect of becoming a full-time, lifelong caregiver for a family member might seem daunting to some — but for Artavia, it's a blessing rather than a challenge. "I don't like to focus on the challenges because none of it compares to what my brother has had to go through his whole life," she said. "Embracing the concept of perspective . . . is probably the most valuable lesson I have learned."

Spending so much time with Ryan has also helped Artavia see people with autism spectrum disorders and other disabilities in a new light, she said. Ryan's autism has always been a fact of her family life, and she accepted it from an early age. "I now have open arms when it comes to accepting others who have disabilities," Artavia said. "Withholding judgment is a very powerful thing I think everyone should practice."
The last — and possibly most valuable — lesson Artavia has learned from being a caregiver is the value of patience. "Patience will be your best friend throughout the process," she said. "There are good days and there are bad days full of frustration and difficulty, but if it means you have to experience that to help someone in need, just know it is worth it, and patience will help you through it all."
The work of caregivers like Artavia is truly life-changing for the people they watch over — but they often don't receive any reward for it. Clorox is giving back to caregivers across America with the Gift of Care. Nominate a caregiver you know for the chance to receive up to $25,000.
NO PURCHASE NECESSARY. Legal residents of the 50 United States (D.C.) 18+. Enter by 6/30/21. For Official Rules, including odds and prize descriptions, visit clorox.com/giftofcare. Void where prohibited. Sponsor: The Clorox Company.