Why Courtney Gonzalez Became a Caregiver For Her Nephew
How Becoming a Caregiver For Her Nephew Changed This Woman's Life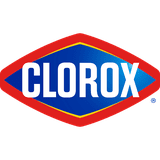 The work of caregivers is truly life-changing for the people they watch over — but they often don't receive any reward for it. We've partnered with Clorox to spotlight this incredible work. Clorox is giving back to caregivers across America with the Gift of Care.
Nominate a caregiver you know
to give them the chance to receive up to $25,000.
When her nephew Cayden was born, Courtney Gonzalez was the first person to hold him. "I was in the room, by my sister's side, when he entered the world. I had the honor of being the first one to hold his little fragile body," she said.
They've always had a special relationship, but their bond has only grown stronger now that Courtney is 6-year-old Cayden's caregiver two days a week. After leaving her job as a flight attendant and pursuing a career in acting, Courtney moved home to Colorado to be closer to family — and found a silver lining in being able to help out her sister, who is a medically retired Air Force veteran and single mom.
Before Cayden was born, Courtney's sister was injured while deployed and came home with PTSD, a traumatic brain injury, and memory loss. "Seeing my tough older sister crying regularly out of pain, fear, frustration, anger, and mourning broke my heart," Courtney said. She desperately wanted to help her sister but didn't know how. Once Cayden was born, the answer was clear. "Helping take care of her son is one small way I know I can help her; even when it seems like her world is an uncontrollable chaotic mess, at least she knows that I will always have her back like she has always had mine," Courtney said.
Becoming Cayden's caregiver wasn't only about her sister, though: Courtney said the time they get to spend together is precious. "I chose to care for Cayden not just because I'm family and 'that's what family does,'" she said. "I chose to take care of [Cayden] because I learn so much from him about life, love, innocence, and pure goodness."
When Courtney cares for Cayden, she has to balance being the fun aunt with being a responsible adult. If it were up to Cayden, they'd watch cartoons, color, or play made-up card games all day long — but Courtney also has to make sure he eats a nutritious lunch, gets some schoolwork done, and spends time outside. "The biggest challenge as his family caregiver is that I hate to see my nephew get upset and frustrated, especially when he says that he just wants to curl up and watch a movie with me," she said. "I have to kick into adult mode and tell him that we can after he does one worksheet or watches one video, and in that way, we pace ourselves, and I've found that to be very helpful."
Even when Courtney is trying to convince Cayden to finish his lunch or work on his school assignments, she still feels incredibly grateful that she is able to spend that time with him. "I know it's important for him to spend time with family rather than a babysitter who barely knows him. My relationship with Cayden is one that cannot easily be expressed in words," she said. "He has a fire and determination inside him that I hope only grows stronger because he is truly capable of anything he sets his mind to. Cayden is a dreamer, like me, but he is also feisty, tough, spunky, and persistent like his mother (my sister)."
Spending so much time with a 6-year-old has also helped Courtney get in touch with her silly, playful side. "Cayden brings out my inner child that I don't really get to show, so when I'm with him, I can channel that side of me and just have fun with him," she said. "Up until recently, I hadn't realized how much I need to be able to just let loose and have fun."
The most rewarding part of being Cayden's caregiver is knowing she can make his life and her sister's life just a little bit easier and more fulfilling, Courtney said. "Being a caregiver is one of the most rewarding things I have ever done. I get to watch my nephew grow up, I get to contribute to his life in the most vulnerable and meaningful way, and that means a lot to me," she said. "He needs to know that he is loved, wanted, accepted, and important."
The care Courtney gives her nephew is invaluable and will undoubtedly have a lasting impact on his life. Clorox is giving back to caregivers across America with the Gift of Care. Nominate a caregiver you know for the chance to receive up to $25,000.
NO PURCHASE NECESSARY. Legal residents of the 50 United States (D.C.) 18+. Enter by 6/30/21. For
Official Rules, including odds and prize descriptions, visit clorox.com/giftofcare. Void where prohibited. Sponsor: The Clorox Company.