I Actually Love Getting a Mom Robe For Christmas — Here's Why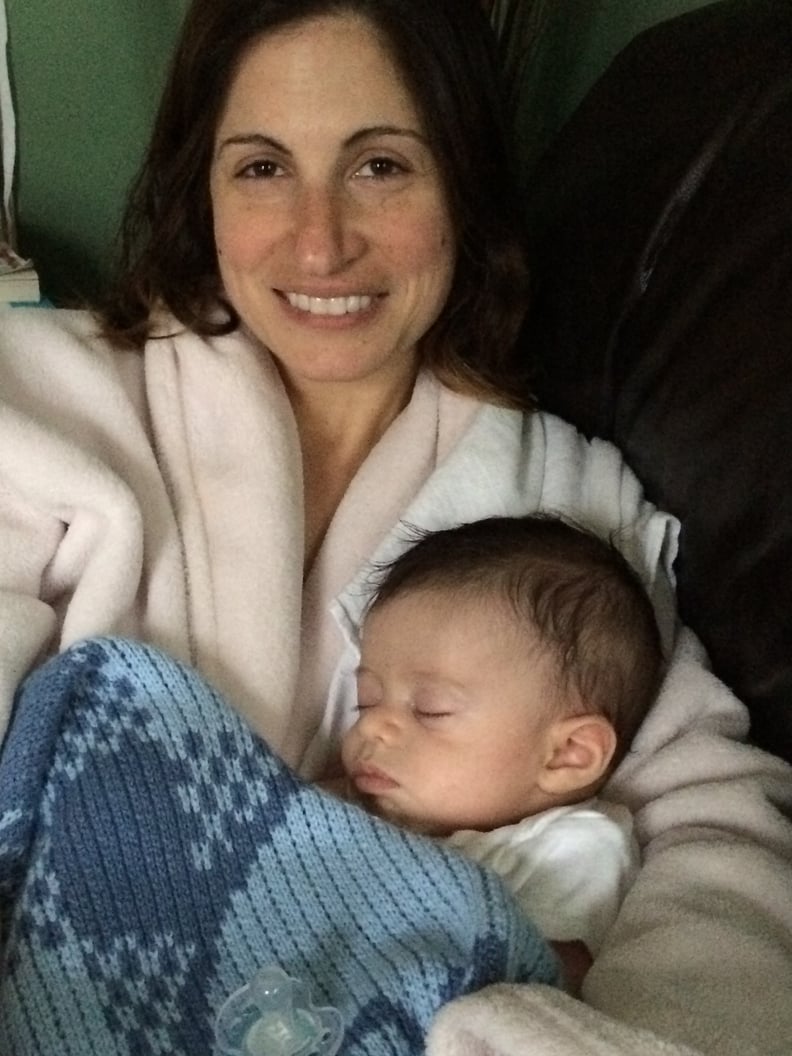 Margaux Delguidice-Calemmo
Margaux Delguidice-Calemmo
Recently, Saturday Night Live aired a hysterically funny skit featuring Kristen Wiig as an underappreciated mom on Christmas morning. Wiig's character is spot-on as she rallies to make Christmas morning special, despite her exhaustion from wrapping presents all night and her disappointment stemming from receiving nothing but a boring "mom robe." I immediately texted the skit to all my mom friends. No caption was needed, only the hashtag "#truth."
When my friend texted, "I feel so bad, I buy my mom a robe every year for Christmas . . . but that is what she asks for," I realized the same thing happened with my mom. Now, as a toddler's mother working full-time while parenting through a pandemic, I think that it would actually be nice to have a soft new robe.
There is comfort in shedding my work clothes for comfy pajamas and the warmth of a robe after a long day at work, or an excruciatingly long day at home keeping the kids entertained, healthy, and away from screen time. A lot of my friends turned to loungewear during self-isolation this year, but I preferred my robe: a faux-chenille polyester blend complete with clean, yet questionable, stains and its loving "mom pockets." At any given moment I can reach into the pocket of my robe and pull out tissues to provide comfort for falling teardrops or wipe the gunk from a runny nose. The glob of tissues is nestled alongside that missing Lego piece, on top of a pet rock retrieved from the laundry, most likely stashed in my son's pockets during one of our long walks to the park. All memories from the days when there was nowhere to go and nothing to do but create our own sunshine.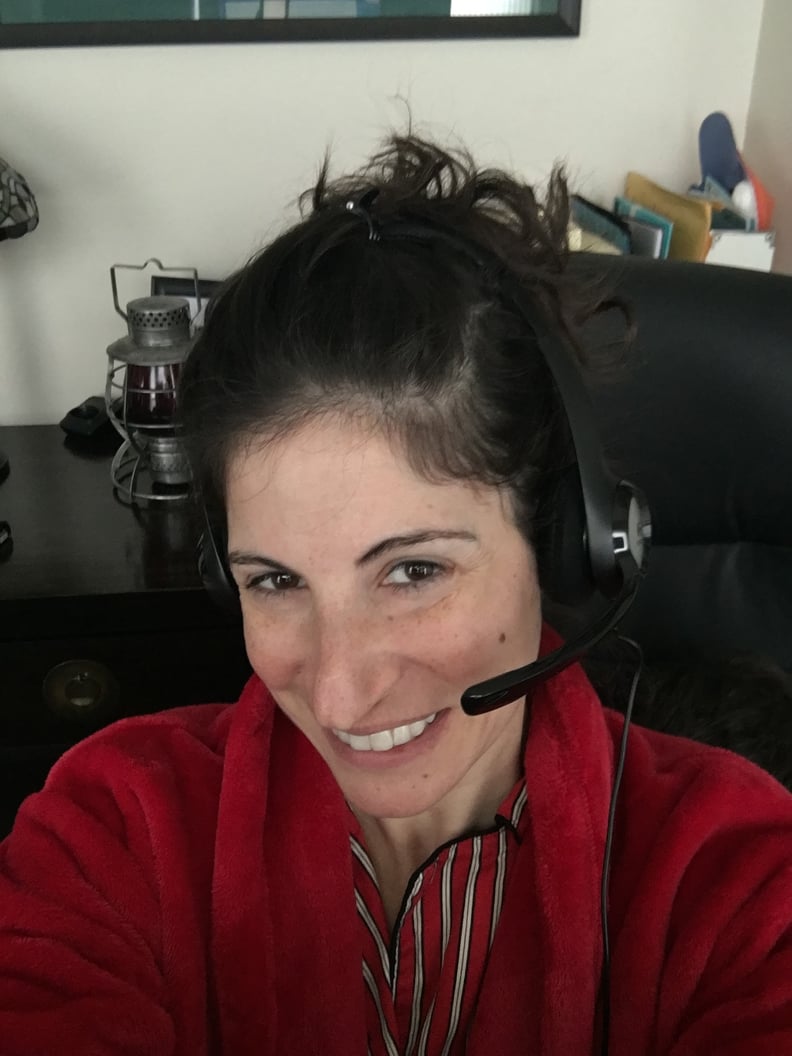 On the nights when the mental and physical exhaustion has drained and chilled me to my core, I take my toddler out of the bath, set him up with a book, and allow myself to luxuriate in the spray of a hot shower, if only for a moment or two. Unlike the unrelenting, and often overlooked, demands of motherhood, my robe waits patiently after a shower that is cut short by piercing cries and repeated calls for "Mommy, Mommy, Mommy." It welcomes me with predictable, warming support during a time fraught with uncertainty and unrelenting mental strains of worry and wrestling with what-ifs. In the weeks following my son's birth, when I fought through the demons of postpartum depression, my robe was my armor — a comforting, durable shield that held a pacifier in my pocket as I balanced the weight of a newborn on my polyester-clad shoulder.
Maybe one day after the pandemic is over, when brightness is on the horizon, and the what-ifs have receded to dull questions instead of thundering choruses, I will shed my polyester blend for a silkier, more sultry version. My husband would be happy, but I would miss out on the security of my mom pockets.
For now I will do my best to ignore the what-ifs, live in the present, and continue to seek out the comfort of my old garb. And if something soft and fluffy is waiting for me under the tree, I will hope it has enough pockets to carry the heavy responsibilities we all bear as mothers.