Why My Husband and I Are Missing Date Nights During COVID-19
My Husband and I Are Struggling to Connect Without Date Nights Amid COVID-19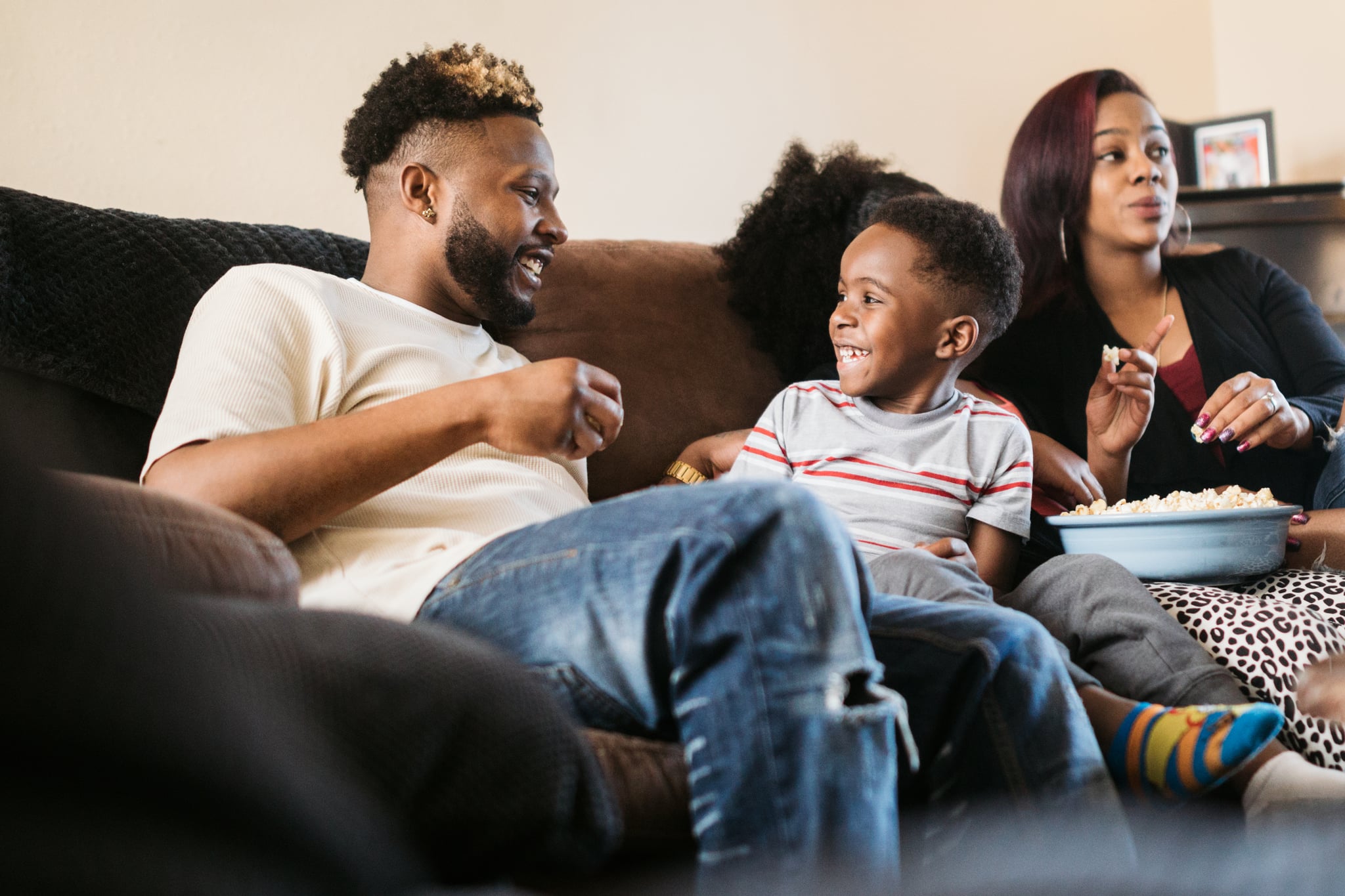 Let's face it: this whole social-distancing situation has been hard on everyone. I was fortunate enough to work from home with my children already when the pandemic started, so that wasn't a huge adjustment. What has been jarring, though, is living with the dread of my husband being an essential worker, having increased anxiety, and being unable to go anywhere.
My husband and I are probably struggling with our inability to take each other out on a date more than anything else. I know staying home is the right thing to do, and we aren't putting others in danger this way. But date nights have always been so important to our marriage, even 10 years in, and not having them is an adjustment. It's a privilege we're grateful for every day, but even more so now.
Ever since we started dating, we've made a habit to go out once a week. When we started having children, and now that I'm pregnant with our third (and being pregnant during this mess is a whole other story), we've had to slow our date nights down a bit, but we still made a point to find time to focus on each other.
But that's been a lot harder now with the struggles of parenting while social distancing. We don't have the option of bringing a babysitter into our home or dropping our kids off with friends. We can't trade off slumber parties with a friend to exchange date-night coverage. Instead, we're at home, trying to have at-home family date nights with our kids. These are super fun, and it means a lot to our kids when they suddenly get to stay up late. But it's not the same as when it's just my husband and I.
We're really missing that personal connection time. We've always enjoyed each other's company, going out to explore a new place or try out a new restaurant, and I think we're missing that element of surprise that otherwise doesn't appear in our marriage. It's what's kept us so close all these years, and without it, we're feeling a little lost.
I'm realizing, too, how revitalizing these little escapes with my husband are to me. When I've already been working at home, spending time with our children at home, and then having family dates at home, the constant time in our home is becoming more and more dull. I've noticed my husband and I speak less, and he finds more to talk about with his friend next door than he does with me. And while I'm sure these are normal, bored, cooped-up feelings, I'll just say it: I miss my husband and the connection date nights brought us.