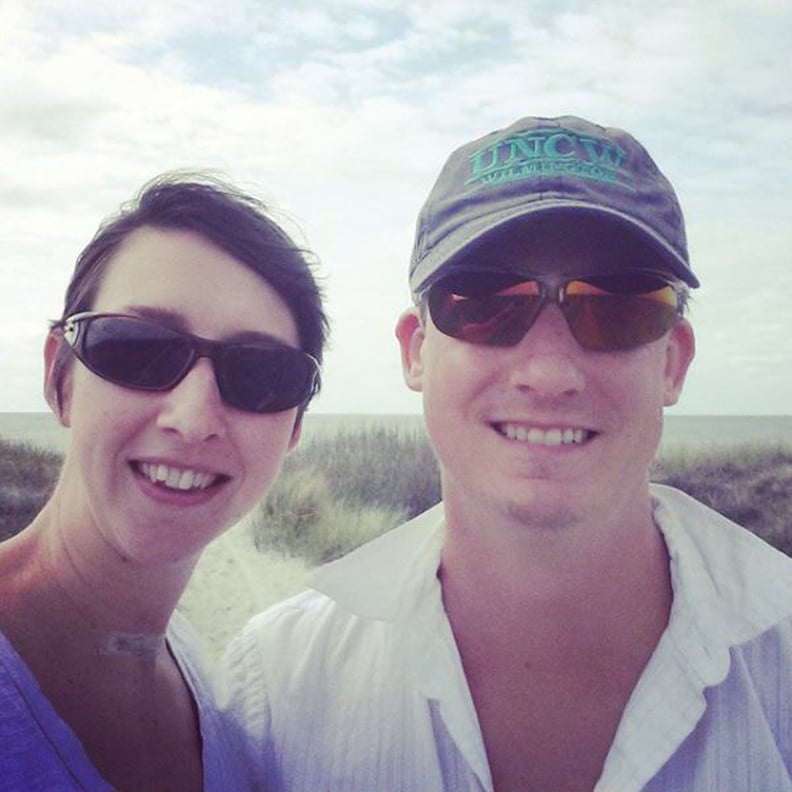 Courtesey of Susan Bishop Crispell
Courtesey of Susan Bishop Crispell
As Valentine's Day draws near, it's easy to get caught up in the notion of epic love stories. You know, the ones in romance novels and movies and television shows that involve grand gestures and perfectly scripted professions of love, like Logan Echolls's iconic talk of love on Veronica Mars: "I thought our story was epic, you know, you and me . . . Spanning years and continents. Lives ruined; bloodshed. Epic." A little extreme? Probably. Swoony? Most definitely. Realistic? Not so much.
Don't get me wrong — I'm a sucker for a good love story. But sometimes real life can be just as romantic as the fictionalized stories we fall in love with, though for completely different reasons.
Someone asked me last year what the most romantic thing that's ever been done for me was. I wracked my brain, cataloging every romantic thing my husband has done over the years. We've been together since we were 18, which means we finally hit the point last October where we've been together longer than we lived without each other. So, there are lots of sweet moments to pick from. Like when he agreed to getting a cat when he'd always been a dog person. (For the record, he is now very much a cat person.) Or that time he learned to play the theme song from Pushing Daisies on the piano simply because I asked him to. Or when he designed and built me a desk so I had a dedicated writing space. And what I realized was this . . .
Romance doesn't need to be this big, flashy thing to feel epic. It just needs to be real.
Romance doesn't need to be this big, flashy thing to feel epic. It just needs to be real.
For me, real involved thyroid cancer, a radioactive iodine treatment, and a week of quarantine. Sounds super sexy, right? OK, maybe not with me being radioactive and not allowed within seven feet of my husband (or our cats).
Three months after undergoing surgery to remove my thyroid — and the offending cancer — it was time for my radioactive iodine treatment, a precautionary measure to ensure any remaining thyroid cells were eradicated. Necessary, but more than a little inconvenient. The forced separation meant I was stuck in the back of the house with two stacked baby gates in the hallway blocking me from the main living spaces and kitchen. My husband, Mark, had to make all my meals from scratch, following the strict low-iodine diet restrictions I'd been on for weeks. Every single meal. And after preparing said meals, he would slide my plate onto a table on my side of the gates and then retreat to a safe distance before yelling that my food was ready.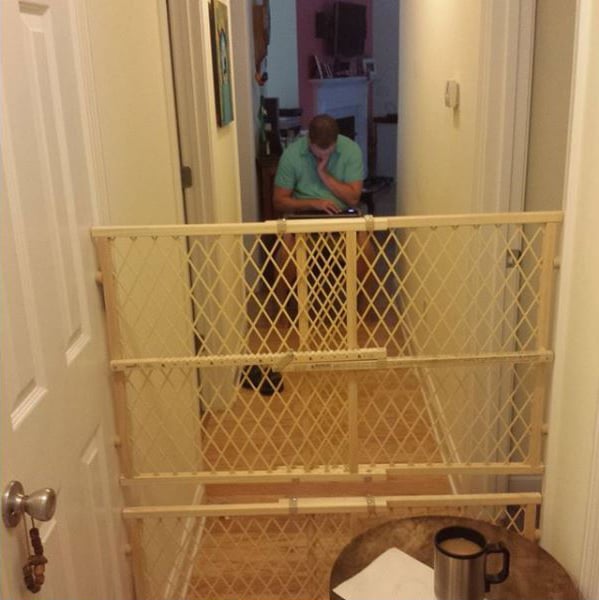 But instead of leaving me to eat alone while he snuggled with the cats in the living room, we ate our meals together-but-not-together in the hallway. I settled on the floor with my paper plate and plastic ware (that could be trashed without him having to touch it and accidentally getting contaminated by the excess radiation seeping out of my pores). He sat on the piano bench at the far end of the hall, eating the same bland food as me in solidarity.
Mark insisted that if I had to be in that situation, he was going to be right by my side. Even when he couldn't physically be near me.
In my mind, real life doesn't get much more romantic than that.
Susan Bishop Crispell earned a BFA in creative writing from the University of North Carolina at Wilmington. Born and raised in the mountains of Tennessee, she now lives 20 minutes from the beach in North Carolina with her husband and their literary-named cat. She is the author of The Secret Ingredient of Wishes and Dreaming in Chocolate, which was released Feb. 6.