Shay Mitchell "Couldn't Have Cared Less" About Getting Shamed For Going on a Date 3 Weeks After Giving Birth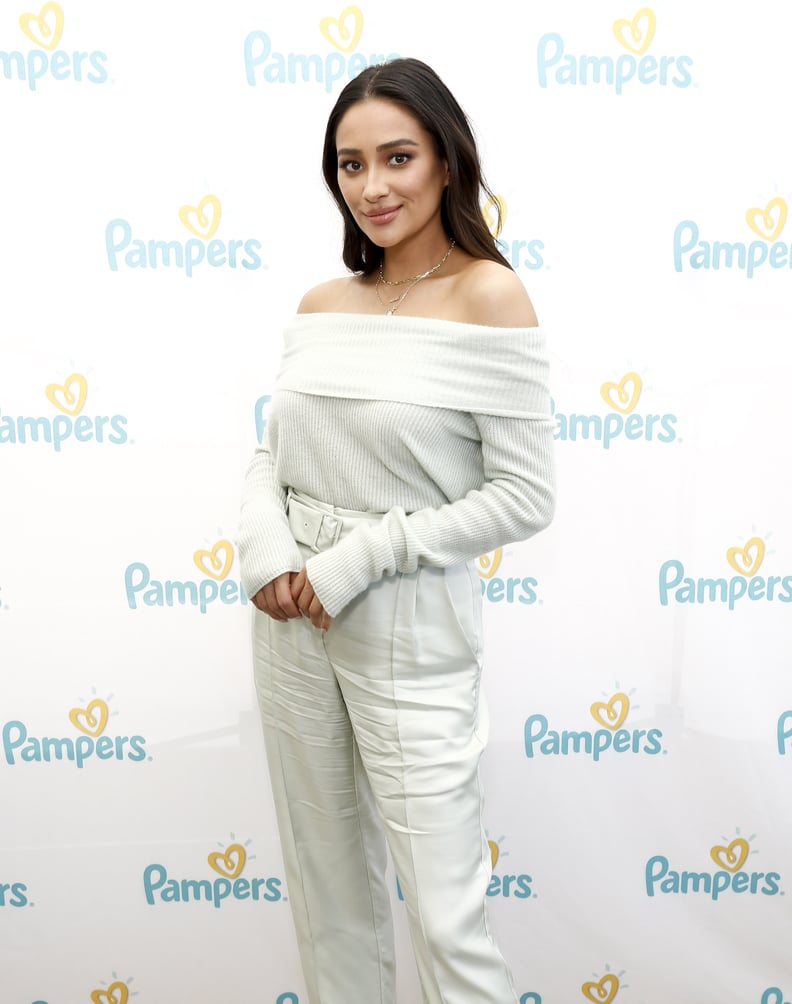 Pampers
Pampers
After welcoming her daughter, Atlas, on Oct. 8 with her boyfriend, Matte Babel, Shay Mitchell is embracing the first few months of motherhood. The 32-year-old actress revealed that she's found a softer side of herself after becoming a mom. We caught up with her while she and Chrissy Teigen were promoting Pampers' Share the Love Campaign, a supportive movement that reassures mothers they're definitely doing a good job.
"Before motherhood, I really did have this tough exterior of, 'it's going to be great, but nothing in my life is going to change,'" Shay confessed. "Now I'm just so obsessed. Atlas is always on my mind. I'm always wondering what she's doing and how she is. That's something that's never going to change. Now I truly understand how my mom felt [when she had me]. I call her every day and say, 'I'm sorry, I'm so sorry. I get how when you woke up at night for me!,' because Atlas isn't going to be able to go anywhere without me knowing."
Although Shay gave birth only four short months ago, she has already been the target of judgmental comments on social media. "Honestly, none of the mom-shaming matters," she said. "The only thing that matters is when I come home and I see Atlas's face and I know that I'm doing the best job that I can for her. I don't really care [about anything else]."
Like most celebrity parents, Shay is often scrutinized over every choice she makes. Regardless, she's stopped allowing the opinion of others to taint those precious newborn months. "I remember going out for my first time three weeks after Atlas was born. I deserved a night out," she said. "I don't regret it. I'd do it again. People were like, 'How dare you. You're the worst mother.'"
She continued, noting that sometimes new parents need to treat themselves once in a while. "But I couldn't have cared less because I came home to Atlas's face, knowing that she'd been sleeping the whole time, and even if she hadn't!" she said. "We deserve to continue to feel like ourselves and do things that feel right to us, and everybody is different. It's more upsetting when I see [shaming] get to other people."