Why Vision Health Is Important For Learning
Vision Health Is Key For Success in School — Here's How to Prepare Your Kids, According to an Optometrist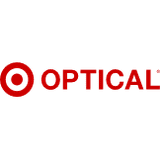 We've partnered with
Target Optical
to help your family start off the school year with clear sight and bold style.
Unless you wear glasses yourself, chances are eyesight probably isn't top of mind. And while we'd argue that in most cases that's a good thing — having 20/20 vision is very handy, after all — it can be a little too easy to forget that eyesight is something you may need to consider for your child. Now is actually the perfect time to start thinking about all things eye health as we head into a new school year. And you've come to the right place (virtually, at least). We've got Dr. Faten Edris, optometrist and owner of Blinking Owl Eyecare, which operates within select Target Optical locations, on deck to help answer all your questions. So sit back, read up, and then head over to the right place physically — your nearest Target Optical location — for comprehensive eye care services and stylish eyewear for the whole family.
The important thing to note is that if you've never scheduled an eye exam for your child before, cut yourself some slack — there's a high chance kids don't even realize, let alone know how to express, that their vision could be blurry. As Dr. Edris explained, kids who have low vision or need glasses typically don't know their vision could be any better since they haven't seen the world through clear vision. "Many will not verbalize that their vision is blurry, and often it's missed during annual pediatrician visits," she said. "If you notice your child is rubbing their eyes too much, sitting too close to a screen, blinking too often, or misreading their letters for numbers, then it's time to get their vision checked."
How well your child is seeing is directly correlated to how well they're learning in school. "Many children with difficulty reading and learning have an undiagnosed visual disorder," Dr. Edris said. "In fact, about 60 percent of problem learners have a visual disorder. This will lead to children not wanting to read for a longer period of time and difficulty seeing the board. An annual eye exam with your local optometrist will uncover these diagnoses."
Letting your child know what they can expect from a visit to the eye doctor can help mitigate any nerves. Dr. Edris noted that dilating your pupils, which involves putting drops in your eyes, is an essential part of the exam, so it's important to talk about this beforehand. You can explain that once this happens, it will limit near vision (looking at a phone screen will be weird!) and make them sensitive to bright light (bring sunglasses!).
As for where to go for an eye exam, Dr. Edris recommends the comprehensive eye-care services at Target Optical, not only because it's easy and convenient for parents, but also because the optical experience can be fun and interactive for kids. "Most Target Optical stores welcome walk-ins for eye exams, so while you shop, the kids can get their annual back-to-school eye exams," she said. Plus, there's a stylish and affordable selection of quality eyewear, contacts, and accessories, and all insurance plans are accepted.
Finally, if the doctor decides your child needs glasses, encourage them to look at it as a unique extension of their personality and an exciting opportunity to show off their style. "Make sure you let your children pick their glasses and have fun with it," Dr. Edris advised. "If they like it, they will wear it." Oh, and that common misconception that wearing glasses will make your vision worse? It's simply not true!
Now that you've got the eye exam sorted, the next order of business is practicing healthy eye care. Remember that your kids follow by example, so show them how you take care of your eyes, too. Dr. Edris's three top tips are as follows: wear your prescribed visual correction, always wash your hands before touching your eyes, and follow the 20/20/20 rule. "In today's world where we spend more time on the computer, it's important to take breaks and do the 20/20/20 rule which can help rest your eyes: every 20 minutes, take a 20 second break by looking 20 feet away," she said.
She also recommended encouraging your child to ask the teacher to be seated closer to the board if they feel they can't see it clearly in a classroom setting. In a virtual setting, help your child decrease the brightness of their screen, ensure their computer is at eye level or just slightly below eye level (10 degrees to be exact), and remind them to take breaks and follow 20/20/20.
Practicing healthy eye care can be fun and games, too — outside of school, Dr. Edris suggested bringing in a ball to engage the eyes. "Eye-hand coordination can help better your child's fine and gross motor ability," she noted. "For example, playing catch is a great way to promote eye-hand coordination. It's fun and therapeutic!"