Amy Adams Dress on Golden Globes 2014 Red Carpet
Amy Adams Brings More Than $8 Million to the Red Carpet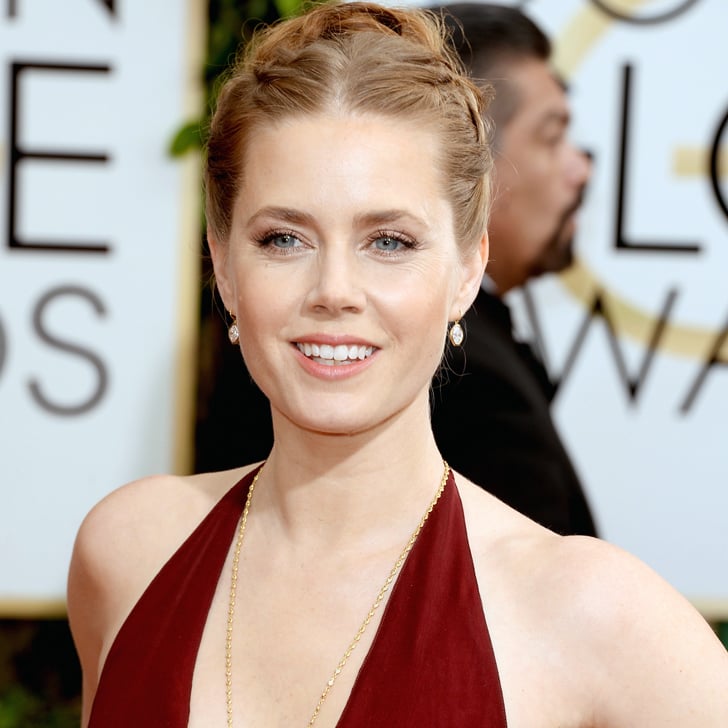 The red dress and cape Amy Adams wore to the Golden Globes on Sunday night certainly weren't cheap — after all, both pieces of fashion came from the Valentino Couture collection presented in Shanghai last November. But it's the Lorraine Schwartz diamonds that really broke the bank: the actress wore more than $8 million of the jeweler's baubles when she made her way down the red carpet with a cache of diamonds and rubies that clocked in at nearly 70 carats. For those of you keeping track, that's more carats than the Hope Diamond.
We've broken down every piece of the seven-figure look below. Scroll down and tell us what you think of this very expensive red carpet moment.
The Cape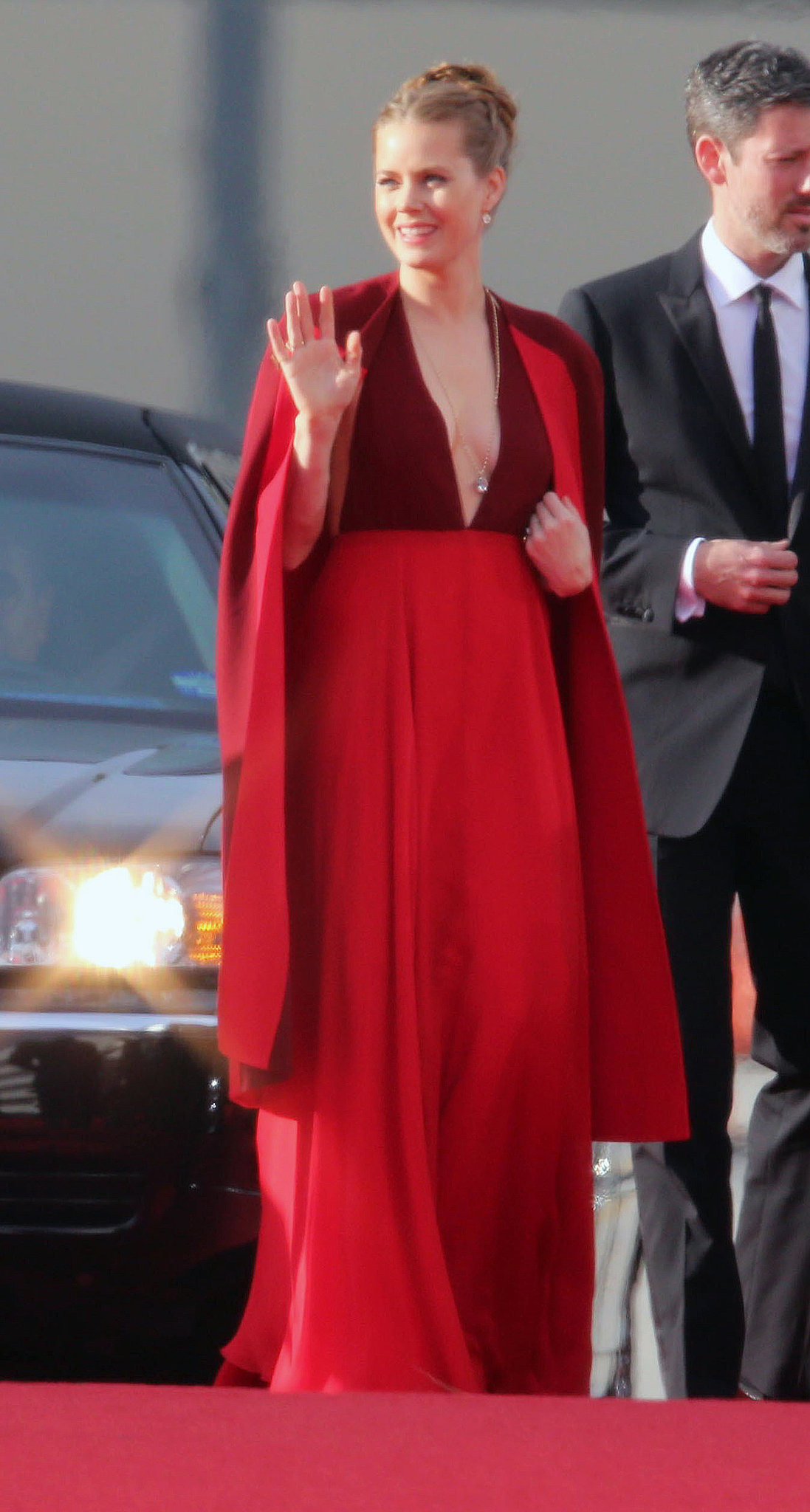 Adams stepped out of her limo wearing a two-toned cape on top of her dress, which were both Valentino.
The Front of the Dress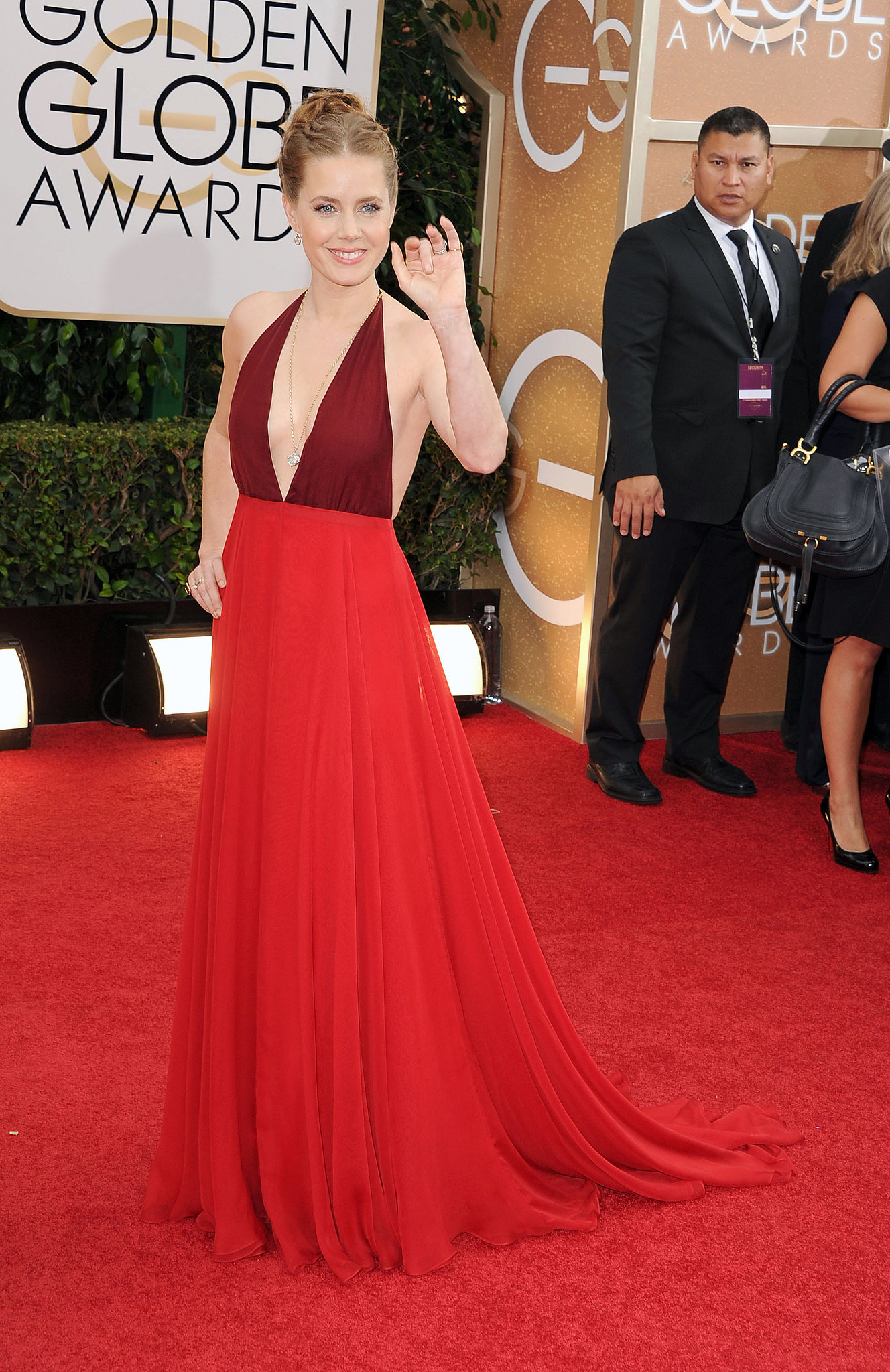 The dress, which was also cut from two different shades of red cloth, featured a plunging neckline.
The Back of the Dress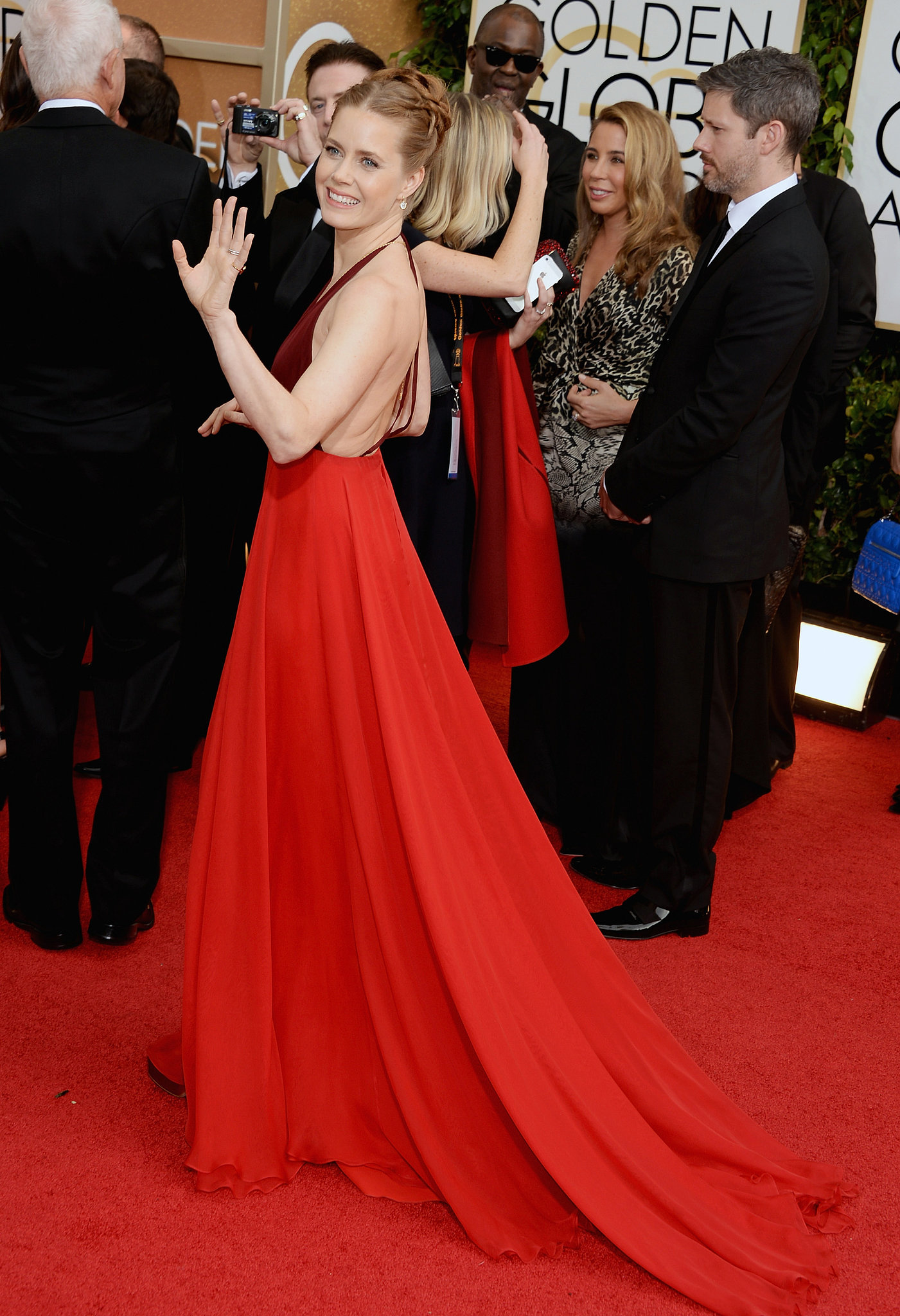 It also featured a very low back. And now let's get to the good stuff.
The Earrings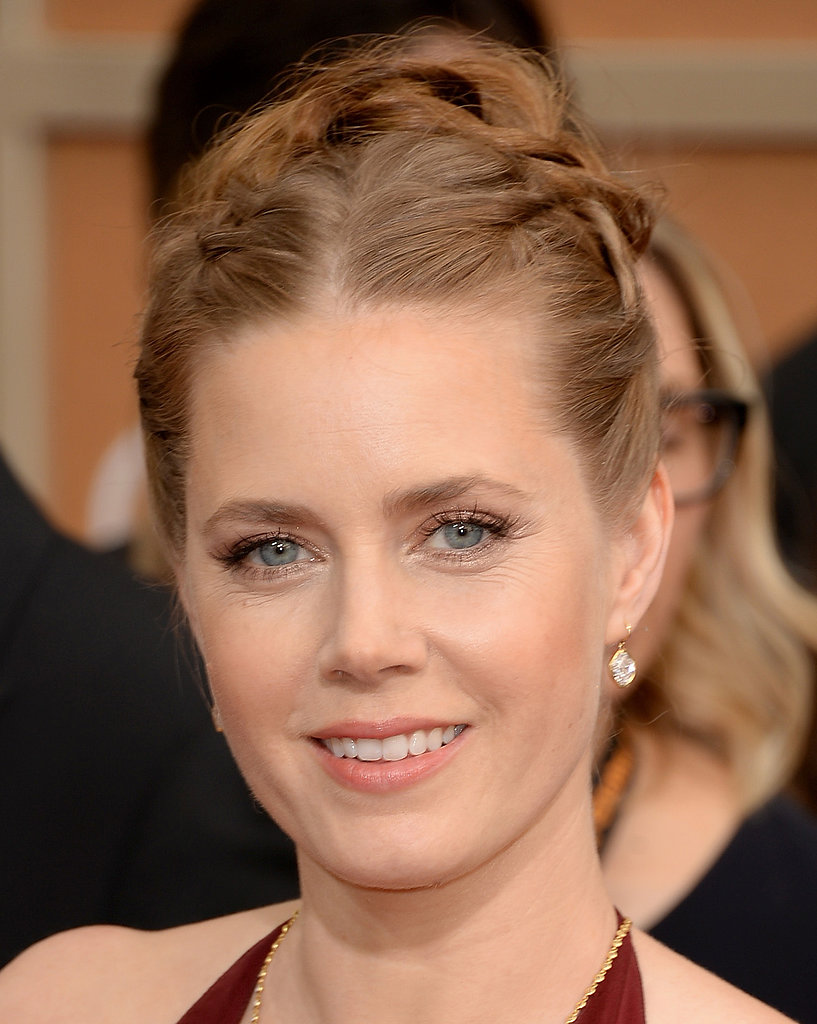 Amy's gold-mounted diamond earrings weighed approximately 10 carats.
The Pendant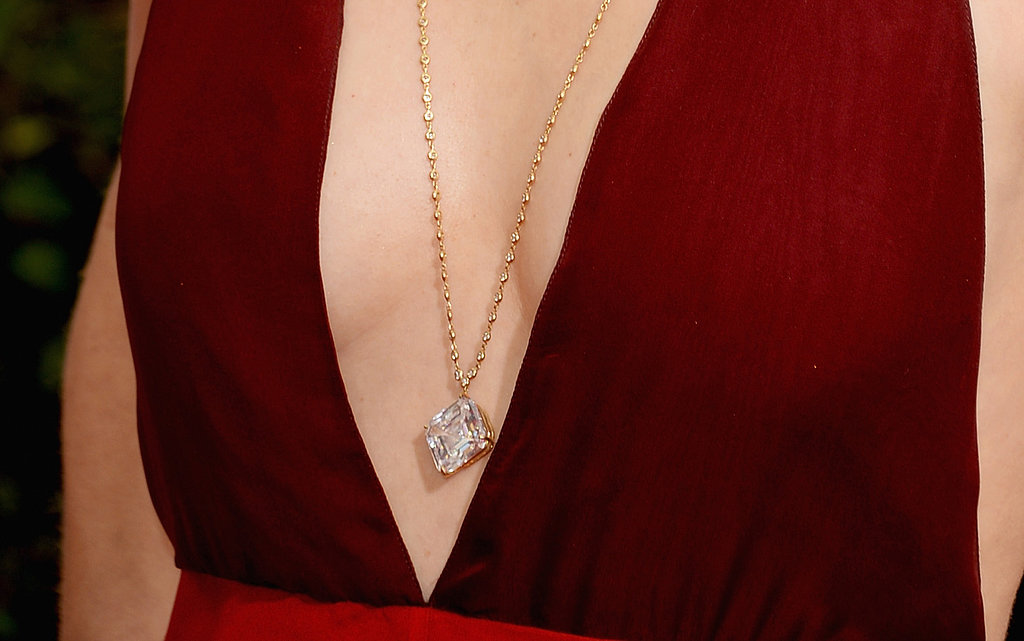 This asscher-cut diamond pendant, suspended on a chain made from 18-karat gold, weighed 30 carats. It's the heaviest single stone Amy wore at the Globes.
The Left-Hand Rings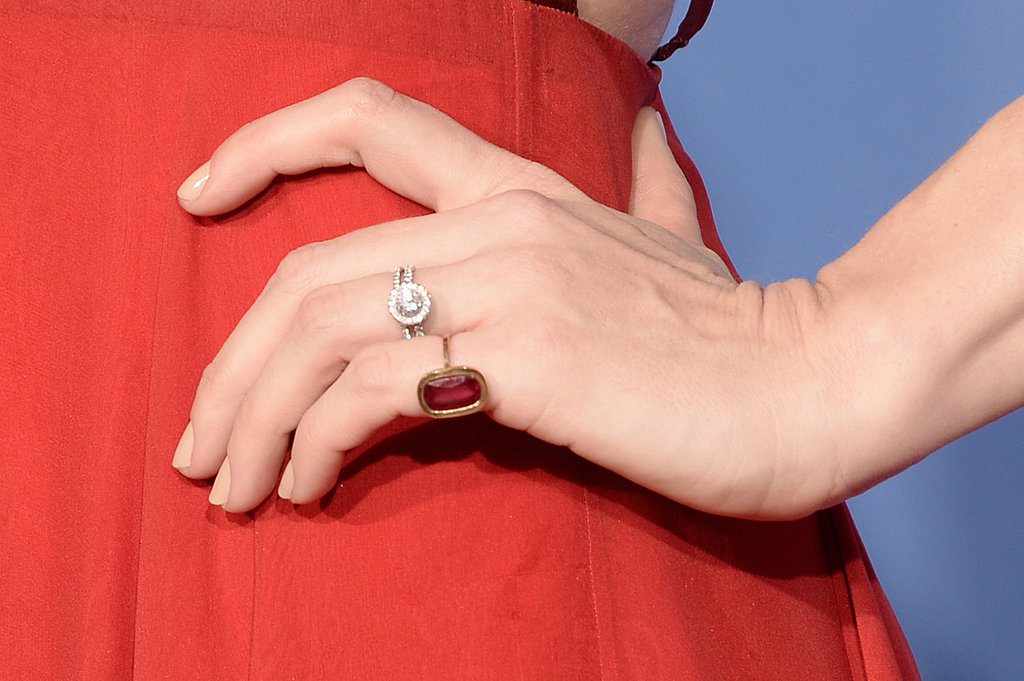 Amy's engagement ring (which we didn't figure into the cost of this look) looked polished next to a six-carat unheated ruby ring mounted in yellow gold.
The Right-Hand Rings
On her other hand — here, holding the Golden Globe award she won for her leading role in American Hustle — she wore a 12-carat rose-cut diamond ring and a 10-carat unheated ruby, both mounted in yellow gold.
And now that you've seen every inch of her look, what do you think?
Vote on all of our Golden Globe Awards polls here!