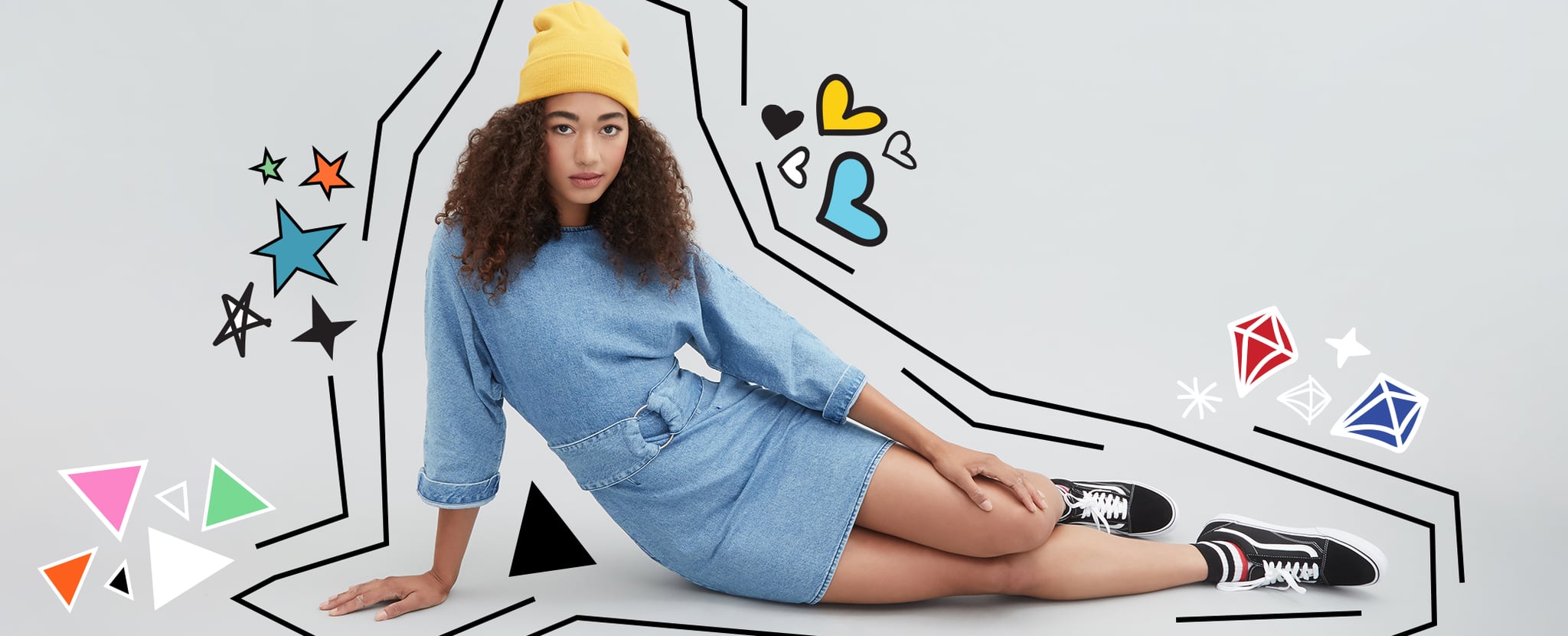 Image Source: POPSUGAR Photography / Ricardo Beas
Back to School Outfits
Every Single Thing Fashion Girls Are Buying From ASOS For Fall

A fresh school year is your chance to explore new forms of self expression. We've partnered with
ASOS
to help you discover the look that embodies who you are and allows you to confidently showcase your creativity.
Even though we may no longer be heading back to school this September, we still get major feels just thinking about what our proverbial first-day outfit would be. Perhaps a fresh pair of denim to welcome a fresh start? Or maybe a breezy dress to book end Summer. Whatever the sartorial case, it's a chance to express who we are and who we want to be for a new life chapter — even if that chapter is nothing more than "Fall."
But if you are headed back to campus, look no further than this editor-approved checklist for everything you need to start the academic year in style. Whether you're studying up a storm or kicking back with friends, we turned to ASOS to help you ace every fashion girl test one look at a time.
Image Source: POPSUGAR Photography / Ricardo Beas
There's nothing worse than spending the day fussing with a high-maintenance look. Make comfort a priority on your first day, and opt for easy silhouettes, like a denim minidress paired with classic sneakers. Then, add small touches, like hoop earrings, to show off your personality. Your confidence will shine through when you feel at ease with what you're wearing.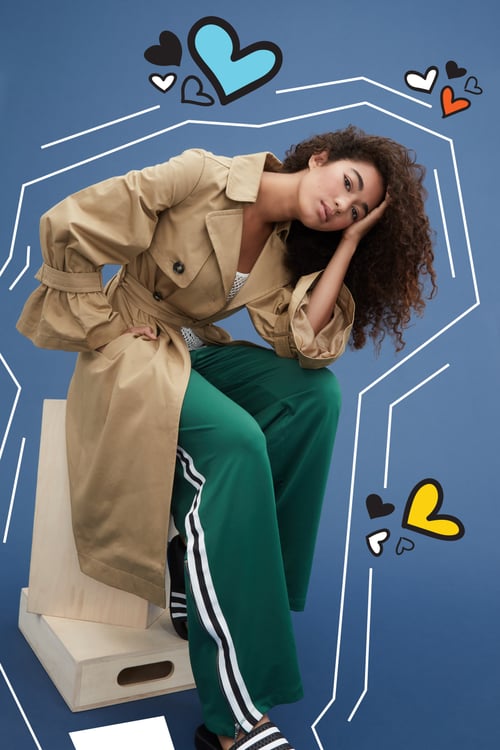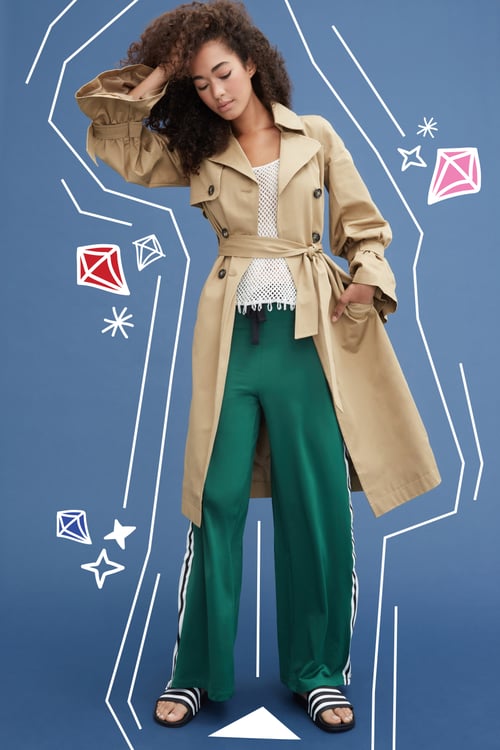 Image Source: POPSUGAR Photography / Ricardo Beas
Already pulling an all-nighter? Nothing beats a pair of wide-leg track pants and convenient slides when you're powering through your studies. Of course, that doesn't mean the rest of your ensemble needs to look sloppy. Show off your style chops, and pull it together with a sporty net top and tailored trench coat for an effortless, but still polished, look.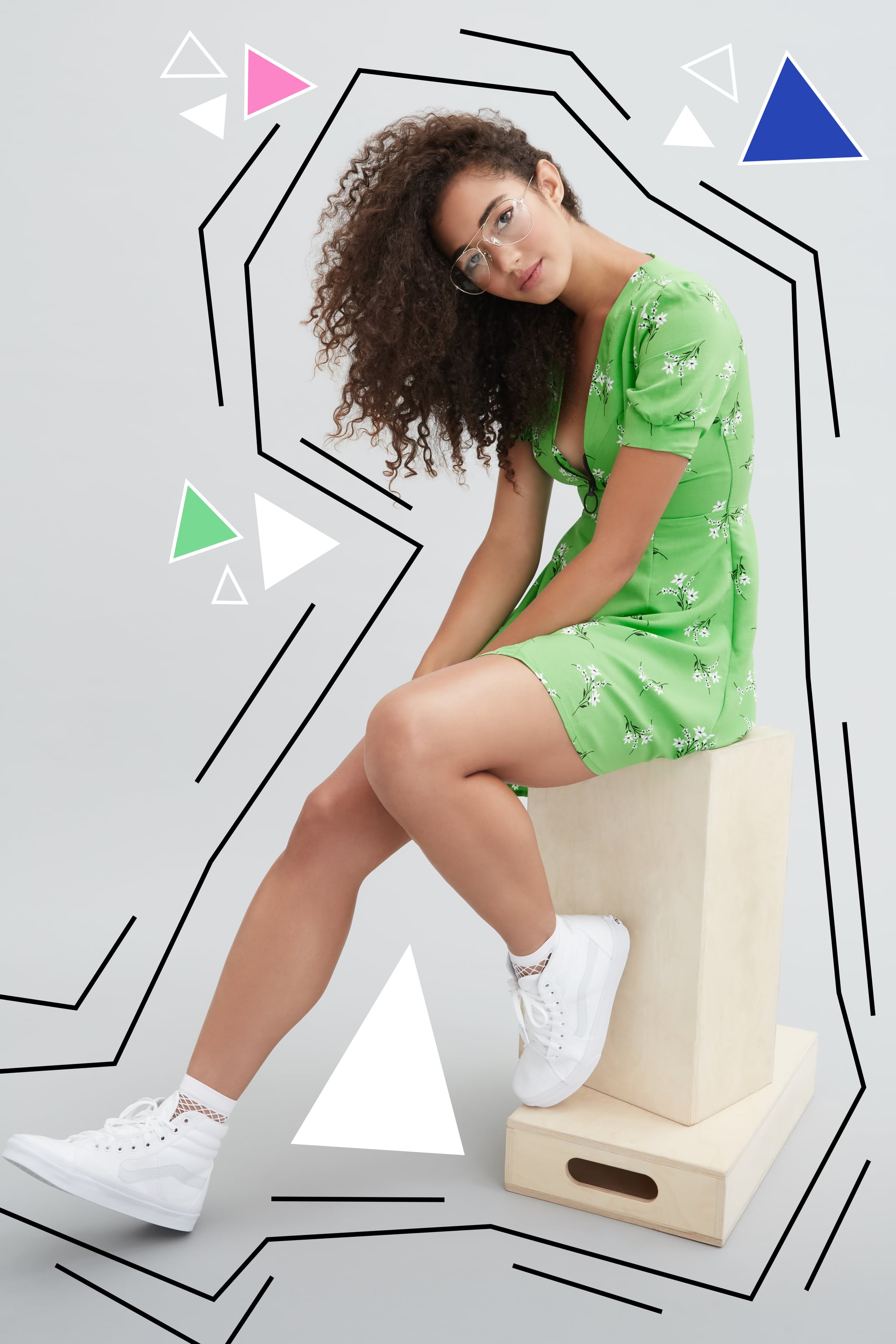 Image Source: POPSUGAR Photography / Ricardo Beas
Whether you're leisurely exploring town or running errands, slip into a breezy dress for casual, off-duty days. The punchy hue and floral print bring the fun, while the lightweight material keeps you cool. Offset the feminine cut with high-top sneakers and fishnet socks for an unexpected tomboy twist that's sure to stand out.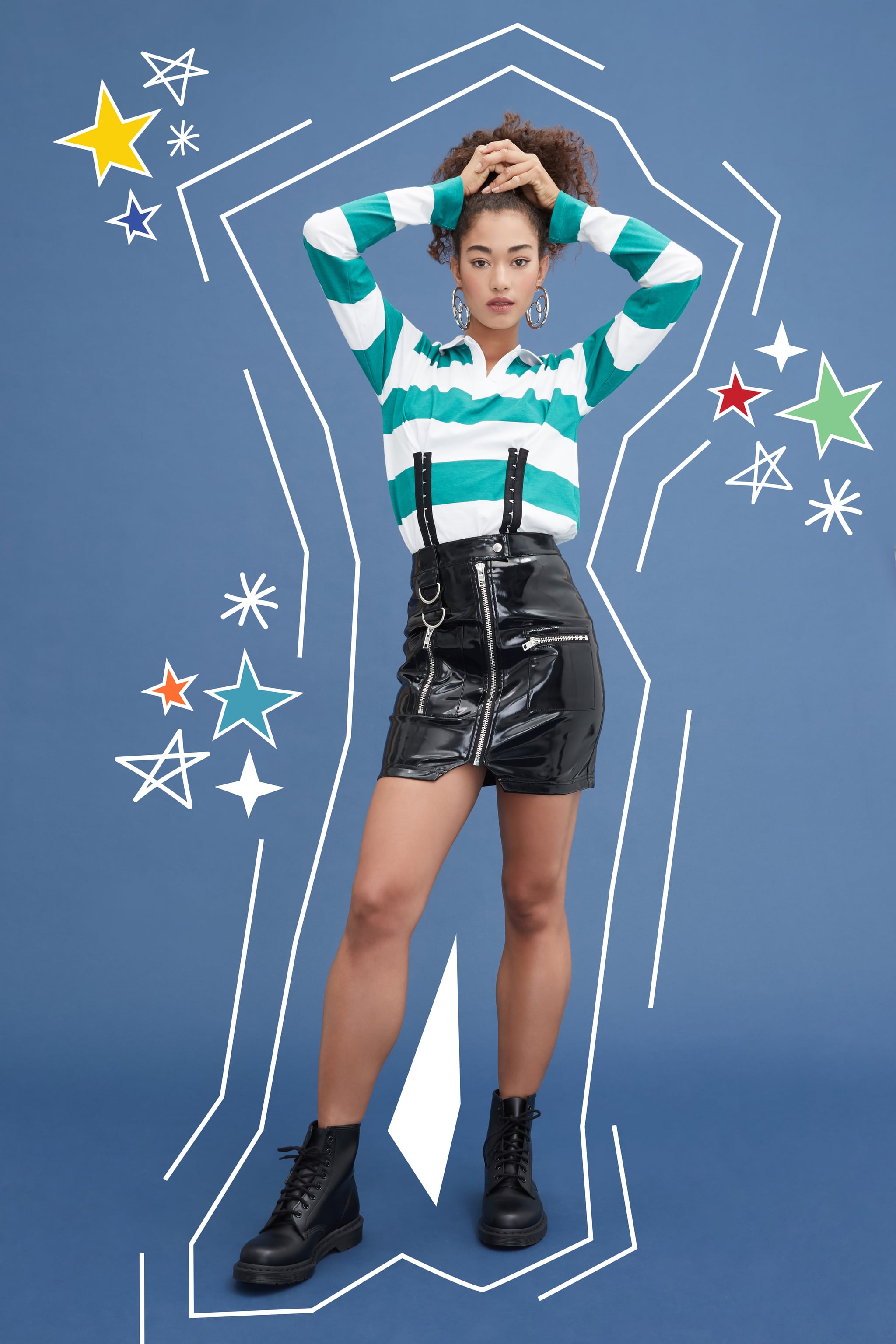 Image Source: POPSUGAR Photography / Ricardo Beas
Image Source: POPSUGAR Photography / Ricardo Beas
If there's one thing you definitely need in your wardrobe, it's a throw-on-and-go outfit for when you're running behind schedule. While most people fall back on jeans and a t-shirt, take your go-to look to the next level with impactful details. A striped polo shirt and black miniskirt are simple enough to pair together, but throw in corset detailing and an edgy vinyl finish (complete with zips), and it'll seem like you put way more effort, and attitude, into your outfit than you actually did. Top off the look with a pair of no-nonsense durable boots to show that you mean business.