Barbie Fashion Collaborations
We're All Barbie Girls, Whether We Like It or Not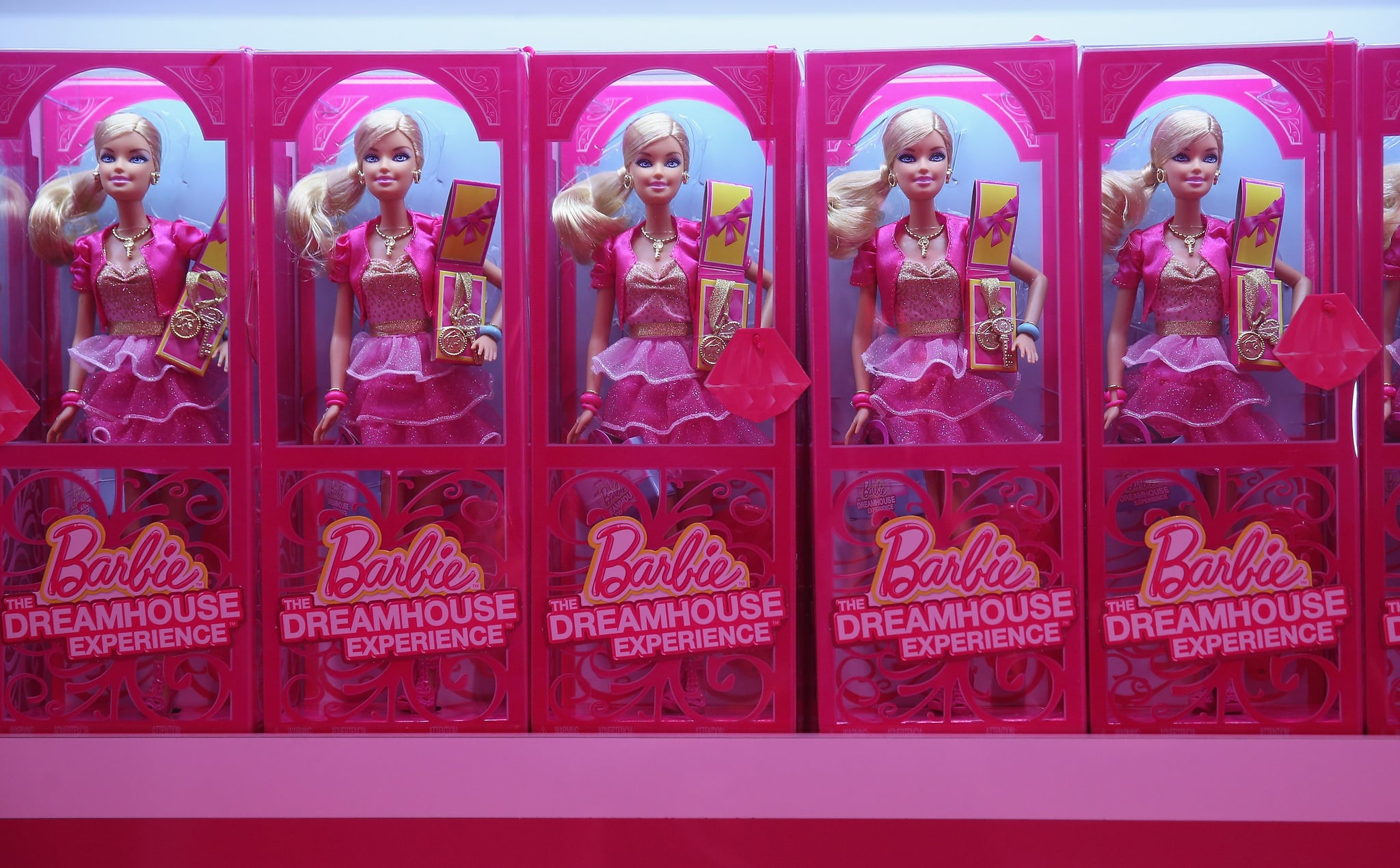 Every week, we bring you the best shoppable fashion and lifestyle stories from the editors at InStyle.com, including this feature about Barbie and why she's in the fashion spotlight this September.
In this weekly feature, InStyle's Fashion News Director, Eric Wilson, shares his favorite fashion moment of the week, and explains how it could shape styles to come.
The Moment: Fashion has been embracing its juvenile side for a while now. Scratch that. The whole world has gone bonkers for kid stuff.
It is not an exaggeration to say that anyone with the slightest interest in popular culture spends a good portion of the day looking at baby pictures of Prince George or scrutinizing the facial expressions of North West for any possible sign of comprehension of what is going on in the world around her. And fashion is nothing if not a reflection of the culture, so perhaps that explains why designers, too, are dabbling in escapist childhood fantasies, turning Star Wars characters into trendy motifs this fall, for example, and appropriating cartoons on catwalks. The visage of Ursula from The Little Mermaid made a surprise appearance on a sweatshirt seen at the men's shows in London recently.
The news this week that Forever 21, Lord & Taylor, and Wildfox will be introducing fashion collaborations with Barbie in September caught my attention for two reasons. First, the clothes are designed with a knowing attitude, meaning women who are likely to wear them are probably aware of the loaded imagery that Barbie projects. A sleeveless tank with the Beyoncé lyric, "I woke up like this," under Barbie's perfectly preserved plastic face, is pretty funny, you have to admit. Plus, Barbie, at 55, seems to have her finger on the pulse of fashion today, given the similarity between her oversize circle-frame sunglasses and the smash-hit Carlina sunglasses from the Chloé spring collection.
The second reason is that designs inspired by Barbie are coming at a moment when several other toy idols are gunning to become fashion icons. Snoopy and his lesser-known sister Belle are coming to Fashion Week next month with a traveling exhibit of designer outfits that will make its debut at the New Museum in New York, and Hello Kitty, whose 40th birthday festivities this year rival even those of Riccardo Tisci, has products lined up from Sephora, Vans, New Era and Swarovski.
Why It's a Wow: Toddler Chic, as we'll call it, is about more than embracing your inner Barbie. Consider that two of the biggest trends in celebrity dressing this summer have been overalls and playsuits and you might wonder if we are not, as a society, in a state of regression.
As a comment on our times, there is certainly a good argument to be made for a return to innocence, although it should be noted that some of the images released by Mattel Inc. of its Barbie fashion are surprisingly racy. A cut-off tank top swimsuit does not exactly counter the perception that Barbie promotes an unrealistic body image, but let's not argue. If you're looking for a more covered up Barbie, there's also a Barbie as Karl Lagerfeld doll coming out this fall, dressed in his high-collared shirt, blazer, jeans and fingerless gloves.
Learn More: For all her issues, Barbie remains a potent symbol in all her 11 inches of plastic. As Diane von Furstenberg noted five years ago on her 50th birthday, "Barbie represents a confident and independent woman with an amazing ability to have fun while remaining glamorous." Need more fantasy? Take a tour through Barbie-inspired fashions from a 2009 runway show tribute.
For real-time insider insights, make sure to follow Eric Wilson on Twitter (@EricWilsonSays).
Read more about Barbie at InStyle, or check out these other stories: