Beach Vacation Packing Tips
5 Ways to Pack Smarter For Your Next Beach Vacation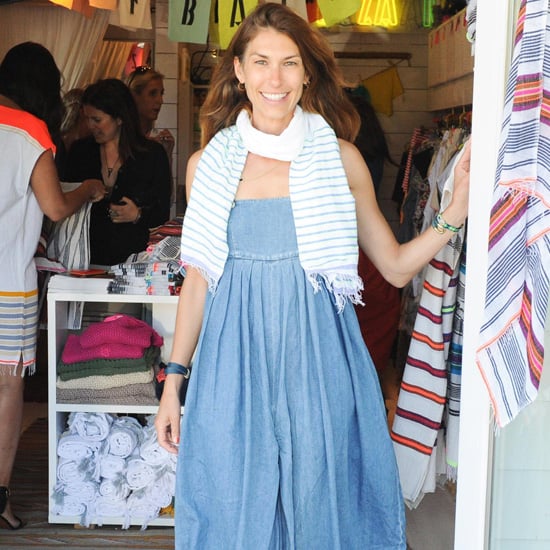 Who better to tell you what to pack for your next sandy getaway than the woman who runs the hottest boutique at the coolest hotel in Montauk? Bethany Mayer — owner of the Surf Bazaar boutique, located within The Surf Lodge — spends as much time on the beach, surfing some of the country's best waves, as she does running back to NYC to take meetings for her Surf Bazaar line and the collaborations she does with designers like Rachel Comey. So, here are our five favorite tips from Mayer — and don't blame us if you suddenly have the urge to hang 10.
1. Pack modular. "I have little packable compartments that I use. I get them at REI, the camping store. I have different sizes so one is for bathing suits, because you always want a dry suit.
2. Pack plenty of bathing suits. "I'm going to be wearing a bathing suit all day long. So instead of wearing underwear, I wear a suit because you always have to be ready to jump in the water. They also work great underneath under a lot of summer wear that tends to be sheer to add a pop of color and print. I feel like it's such a good transition underpinning everything for your whole day to night look."
3. Don't skip heels! "The other thing I always bring is one good pair of heels that goes with everything, usually more of a chunky heel; one that will transition from walking on gravel to paved road. Usually when you're traveling you're being a little adventurous so it's a good nighttime dress up."
4. Pick a leather flip-flop. I always use leather flip-flops. They just look nicer and they function the same and you can get them wet. You can even wear them through the airport and they look nicer than a plastic flip-flop – and they're more comfortable too.
5. Bring your own towel. "I always bring a Turkish towel called a pestemal. They're really lightweight. You can pack them and throw them in your purse. They're super absorbent and great for the beach. I've been using it for years and they're so easy to find and more popular these days."
Click over to POPSUGAR Beauty to read Bethany's beauty tips as well, and check out the store at TheSurfBazaar.com.