Beanies With Ears
Try Beyoncé's Brand of Adorable
As POPSUGAR editors, we independently select and write about stuff we love and think you'll like too. If you buy a product we have recommended, we may receive affiliate commission, which in turn supports our work.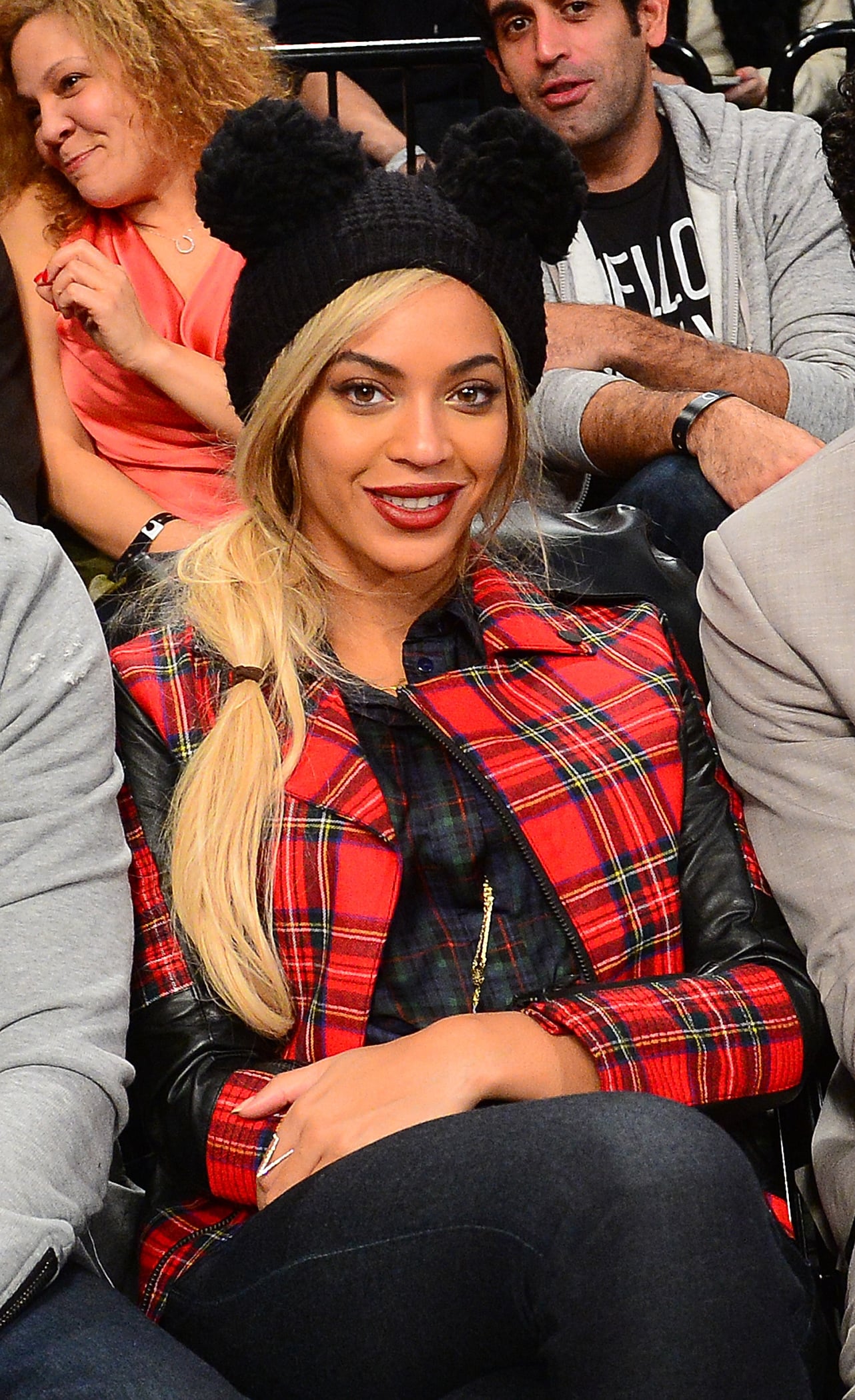 Gone is the lingerie-inspired look she showed off at the Grammys — for a courtside seat at a recent Brooklyn Nets basketball game, Beyoncé picked plaid on plaid and a Winter hat you can't call anything but adorable. Her black beanie was nothing special by itself, but the double pom-poms evoked a playful animal feel. She's clearly a fan of plaid, too, layering a bright red tartan jacket over a dark green plaid shirt.
We've seen pointy cat-like ears before, but there's a whole slew of cheeky options to shop from now. See our favorite finds (including adorable owls and pandas) by shopping below.