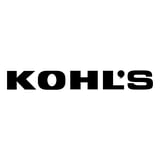 Our beauty editor may be on the pulse when it comes to makeup, hair, and skincare trends, but she's up-to-date on the latest in fashion, too. We've partnered with
Kohl's
to share how you can infuse your wardrobe with some of the season's key pieces — for work, play, and more.
As a Chicago native and current New Yorker, I'm no stranger to enduring cool temperatures. In fact, I wholeheartedly embrace them. When Autumn rolls around every year, I don't just look forward to picking apples and hearing the sound of walking on crunchy fallen leaves; I get excited for the clothes. Outerwear, layering pieces, and transitional accessories, I'm looking at you.
When I'm not busy sampling, swatching, and writing about all things makeup and hair as one of POPSUGAR's beauty editors (. . . or eating copious amounts of desserts), you can usually find me scoping out the latest style trends. Year-round, my wardrobe consists of a healthy balance between staple pieces — everyday shoes, neutrals, and denim, for example — and all that's new and now. Fall in particular, however, is when my clothing lineup feels the most exciting. Colors are rich, fabrics are cozy, and I can actually walk around New York City without instantly overheating.
Now that I've finished my shopping for the season, I'm here to share some of the looks and styles I'll be wearing to the office, on weekends, and everywhere in between through Winter — all of which are superversatile and perfect for layering. And here's a fun surprise: you'll be thrilled to know they're all insanely affordable and available at Kohl's! Read on to see and shop my wardrobe.
WORKWEAR, BUT MAKE IT FASHION
The office dress code at POPSUGAR is generously (and wonderfully) lax. But while I appreciate that on days I feel like wearing denim and sneakers, I also value the power of looking put-together at work; it makes me feel confident, stylish, and in the right mindset to get things done. Come Fall, there are a few specific pieces I rely on to achieve that look.
First and, in my mind, the most important: a versatile trench. Seamless to adapt to your personal style and roomy enough to layer under, a trench coat is the ultimate transitional weather staple. I was psyched to find this one in a rich camel hue, which makes a perfect statement without straying from the neutral color family. My second staple is a pair of white block heel boots. They're a fresh (yet equally wearable) take on classic wear-with-anything black iterations and easily elevate your ensemble — literally and figuratively. Matched with classic denim, a clean white tee, and a bag in a bold Fall hue, this is an outfit I'll be excited to wear to the office.
As a young 20-something in the big, bustling city, weekends can get a little hectic — and very unpredictable. I might be at a workout class in my neighborhood in the morning, running errands across Manhattan midday, and out in Brooklyn with friends at night. Truthfully, I tend to go through two or three outfits by the end of most days, but for the most part, I favor pieces that are equal parts comfortable, stylish, and casual.
White sneakers are a staple in my "off-duty" look. Whether I'm slipping on shell toe or chunky streetwear silhouettes or performance-boosting athletic styles, they look great with everything and are comfortable enough to walk in for hours. I usually pair my sneakers with loose tops and comfortable bottoms, like stretchy denim or leggings. Then, I rely on a statement coat (are you noticing a theme here?) to give my otherwise basic look a touch of personality — plus a layer of warmth. My current favorite coat is lightweight and leopard print. I've been an animal print advocate for years, but I'm excited to see that it's officially been dubbed a trend this season. A pair of sunglasses are the finishing touch on all of my outfits.
From postwork happy hours with coworkers to weekend dinners I've reserved far in advance, there's just something fun about getting a little dressed up. Unlike most New York residents, black is not the main color in my wardrobe; I love bold, bright patterns, statement pieces, and soft feminine tones. Nighttime is when I tend to embrace darker hues. In turn, this also ends up bringing out my edgier side.
Recently, I've started experimenting with denim dresses. I like that they're comfortable but structured, making them easy to dress up and down. Because temperatures drop even further at night, I layer up by slipping on a cropped moto jacket that fits the vibe of the look. During the day I usually opt for midcalf or knee-length coats, but something about shorter styles feels more appropriate for going out at night. A pair of heeled black boots, a hands-free crossbody bag, and a cute (and functional — it keeps my head warm!) felt floppy hat round out my nighttime look.