Business Professional Outfits
After Landing a Promotion, 1 Woman Finally Got the Wardrobe Makeover She Deserved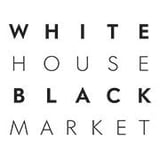 A climb up the corporate ladder means you need an elevated wardrobe to match. We've partnered with
White House Black Market
to help ensure you always look polished and sophisticated no matter where your career takes you.
We've said it before and we'll say it again: power dressing is one of the easiest ways to channel your confidence in (and out of) the workplace. With confidence in your court, you can land anything you set your professional sights on: a new client, a high-profile project, or in the case of Carol Journey, a coveted promotion. Carol is no stranger to power dressing. After all, in her most recent role as a client executive, she spends her time helping to build and manage client relationships and business development initiatives.
But after accepting a new role at her IT consulting firm as a director of business development, Carol wanted to upgrade her workwear to better fit her new position. "I need to step up my wardrobe game to take on this new leadership role," she shares. Coupled with the fact that she hasn't shopped in over a year to save up for her recent wedding, we knew Carol deserved the work wardrobe of her dreams. The perfect person to enlist to help with her mission? None other than stylist Kendall Farr from White House Black Market, a brand known for its ultrasophisticated staples. Here, we follow along as Kendall helps Carol define her professional style. Watch the journey unfold ahead as the two of them discover a wardrobe that's picked and polished to suit Carol perfectly.

While there's nothing wrong with Carol's current business wardrobe of conservative dresses and classic suits in neutral colors, she was excited to challenge herself to try something new in the wake of such a big professional change. First up? Tackling color with confidence. "I'd love to take more risks and add more of a color pop to my wardrobe," she says. "I have so much black, gray, and blue — it would be fun to try something outside of my norm."
Stylist Tip: "A monochromatic or tonal match of jacket and bottom looks trend-aware without being too much for a conservative workplace."
Kendall fitted her with a stand-collar suit jacket and slim-fit, ankle-length pants, both in the color of the moment: lavender. "I love the soft lavender suit," Kendall says. "It communicates a confidence that stands out with subtlety — perfect for corporate life." From there, it's all about the details. She suggests going tonal with the accessories as well to keep the effect modern and cohesive. "The tonal belt and shoes add a pop that says 'I have an eye for detail.'"
A GREAT JACKET WILL ELEVATE YOUR ENTIRE WARDROBE
As Kendall stresses, great fit is key to personal style, and nowhere is fit more important than a timeless black suit jacket. Find a perfectly tailored jacket, and not only will it help elevate and dress up any piece in your wardrobe, it also gives you more freedom to experiment with current trends.
So, how do you go about finding the perfect fit? Kendall's advice is to look to the shoulders first. "Jacket fit begins at the shoulders — make sure the seams align with the edge of your shoulders." Then consider a length that's proportionate to your height, a torso opening that's neither tight nor baggy, and details like whether a lapel or collarless construction is better suited for your stature.
Stylist Tip: "Because a jacket is an incredibly important foundational piece, it's good to spend a little more. The right fit in a good fabric will change the look of any less expensive piece you pair it with."
Since Carol tends to opt for classic suits that don't go out of style, Kendall kept the core of the outfit to a black blazer and black slim-fit, ankle-length pants, but contrasted them with something more seasonal underneath, like a top in an on-trend print. "A gingham peplum top with an accent belt paired with a jacket and slim pants creates a new take on suit dressing," Kendall shares.
FIND A CUT THAT WORKS WITH YOUR BODY
"I love my curves as a woman and prefer to wear formfitted pieces like pencil skirts and dresses," Carol reveals. To create a uniquely flattering silhouette for Carol and add some color to her business wardrobe, Kendall chose a feminine sleeveless A-line dress in a bold violet hue.
"The purple dress is a fit-and-flare style that could prove to be a wardrobe workhorse," Kendall shares. "The color and shape look great for Carol's coloring and silhouette." To accessorize, Kendall loves tonal accessories. "Try adding a subtle color and shine pop with a belt or adding a trend color or pattern in a scarf."
Stylist Tip: "It's critical to learn what kinds of cuts best suit your individual proportions. Since this can be confusing, seek out knowledgeable salespeople to help guide your choices."
Credits: Photography: Felix Wong; Hair & Makeup: Carrie LaMarca
More from White House Black Market