Christian Louboutin Pigalle Pump
Christian Louboutin's Most Famous Pump Turns 10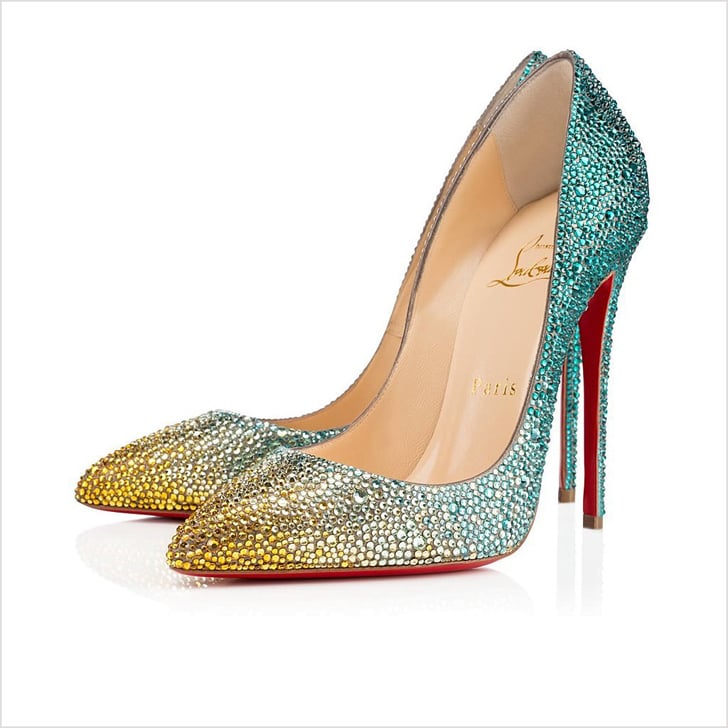 Christian Louboutin is a man who hardly needs an introduction. As shoemaker to the stars, the designer has dreamed up a number of coveted, red carpet-worthy creations (each treated to the famous red sole, of course). Chief among them is the perfect pump — the "Pigalle."
Born in the fall/winter of 2004, the Pigalle was named after Louboutin's favorite neighborhoods in Paris. Ten years later, the pump has remained at the core of the line as a beloved classic, thanks to its sleek silhouette, sharp pointed toe, and strong stiletto heel.
"It's not a seasonal shoe, but one that lasts a lifetime," Louboutin has said of Pigalle. "You can wear it in winter or summer; it's suede or leather, shiny or matte. But to my mind, it reaches its maximum expression in black patent leather, because of the red sole and the precision of the design."
Black patent may be the way to go in terms of timelessness, but in honor of its milestone birthday, we spotlighted the many personalities of Pigalle over the last decade. A few notables include prints tagged by Nicolas, a young man who lives in the outskirts of Paris, from the fall/winter 2007-08 collection; a rainbow-happy Jackson Pollock-inspired drip-paint masterpiece from spring/summer 2012; mixed metal studs from fall/winter 2012-13; and tonal hand-placed Swarovski crystals from fall/winter 2014-15 (above).
Others include delicate lace and hand-placed Swarovski crystals from spring/summer 2013, monochromatic tone-on-tone spikes from fall/winter 2012-13, and an Indonesian Batik-inspired print from spring/summer 2011. From all-over sequins to cork, revel in the many faces of Louboutin's famous pump. Happy 10th birthday, Pigalle!
More from InStyle:
Stars in Christian Louboutins on the Red Carpet
Statement Accessories That Are Perfect For Work or a Party
Look Back at the Best Trends of 2014