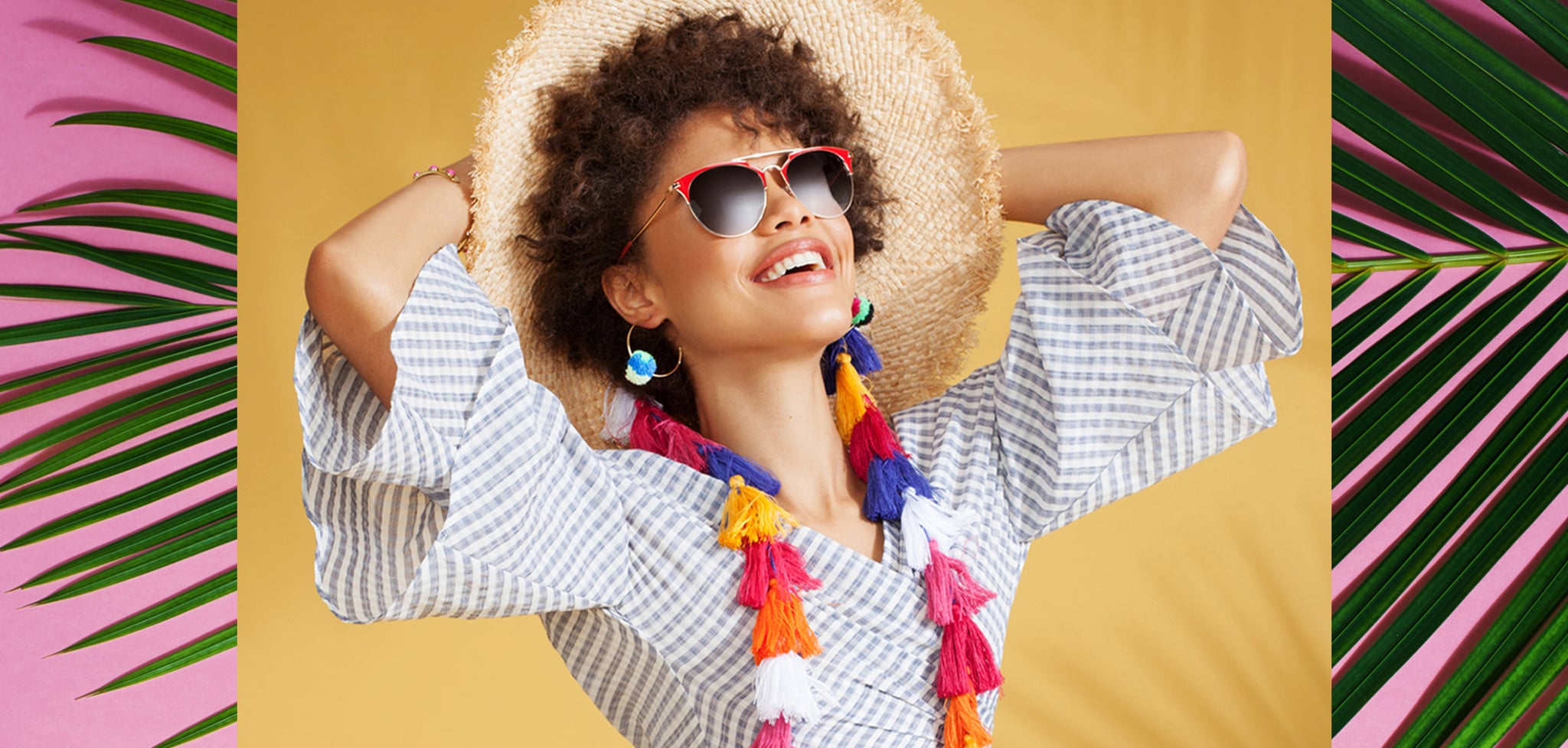 Image Source: POPSUGAR Photography / Aingeru Zorita
Cuba Inspired Fashion For Spring
Nordstrom's Spring Assortment Perfectly Captures the Essence of '40s Cuba
We've partnered with
Nordstrom
to show you that there's only one place to look to the biggest fashion influences.
After becoming one of the most
buzzed about travel destinations in 2016
among the creative set, Havana's infectious atmosphere, postcard-worthy beaches, celebrated architecture, and unique assortment of vintage cars have continued to garner attention. Designers looking for a new source of inspiration and jet-setters seeking adventure have been visiting the warm climate to take in the vast culture of a country trapped in time.
Among those in the fashion circuit that have been inspired to explore the island is Nordstrom. The brand offers feminine silhouettes that can transport any wearer to the wonderland of the '40s. Rich in color and patterns,
Nordstrom's Spring/Summer '17 assortment
perfectly captures the character of Cuba. Off-the-shoulder floral dresses meant for a night of rumba dancing and bright embellishments that mirror the city's surroundings embody the visual appeal of the country's capital. Having echoed the style seamlessly, we've culled together some of our favorite looks.
Beautiful beaches, colorful buildings, and historic colonial architecture are part of the worn-in underpinnings that have piqued the interest of many travelers. Homes with bright yellow walls and contrasting shutters play backdrop to tourist photos, while classic cars punctuate the storied streets. It's no wonder Havana made its way onto the must-visit list for 2017.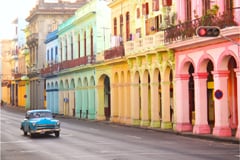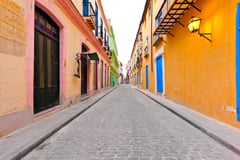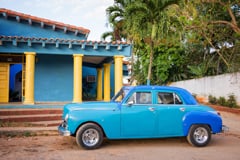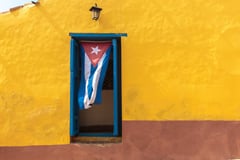 Image Source: Shutterstock
From ruffled, neutral-toned bodysuits that work well under jeans to off-the-shoulder, floral, body-con dresses dripping in old-school glamour, Nordstrom's assortment is rife with Cuban flavor.
THE ACCENTS (ACCESSORIES)
Start with any piece from its vibrant collection and build from there. Whether you finish with embroidered sandals bursting with color or lush, red strappy heels ideal for a night out, its accessories will add all the flavor your Havana night needs.
Woven textiles exploding in color, big, bright jewelry, and embellished footwear punctuate the pieces. Choose from bold sandals, bags, and accessories.
Inspired by the luminescent lips and extradewy cheeks? You can get the beauty look. To start with a natural base, prime with
Charlotte Tilbury Wonder Glow
, then finish with Dior Addict Lip Maximizer in Apricot on the lips. Groomed brows will take you far. Be sure to play with
Anastasia Brow Duo
.
Product Credits:
Inset: Scarf: Cara, Earrings: Kate Spade, Jacket: BP, Dress: Leith, Purse: Rebecca Minkoff, Bracelet: ZENZII
The Fashion Spin: Scarf: Cara, Earrings: Kate Spade, Jacket: BP, Dress: Leith, Purse: Rebecca Minkoff, Bracelet: ZENZII
The Fashion Spin: Sunglasses and Earrings: BP
The Accents: Hat: Brixton, Necklace: Kate Spade, Bracelets: ZENZII, Heels: Sam Edelman, Jeans: Frame, Top: Wayf
The Accents: Bracelet (Turquoise): Sequin, Bracelets (Yellow): ZENZII, Earrings: gorjana, Necklace: Kate Spade, Top: Willow & Clay, Purse: Rebecca Minkoff
The Textiles and Details: Scarf: Cara, Sandal: BP, Jeans: J Brand, Purse: Rebecca Minkoff, Top: Wayf, Necklace: BaubleBar
The Beauty Edit: Earrings: gorjana, Top: Willow & Clay, Scarf: Cara