Denim Outfits
What 1 Editor's Favorite Jeans Say About Her Personality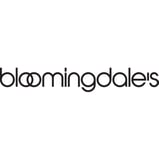 The best clothes are the ones that make you feel good but also have accompanied you through meaningful moments. We've partnered with
Bloomingdale's
to show the important role denim has played in one editor's life.
Fashion can tell a story; about you, your emotions, your choices, and your life — that's one of the reasons we love it so much. But beyond symbolizing how you feel, it can also symbolize where you've been. Take your favorite piece in your closet. It's most likely your favorite piece not only because it says something about you and your feelings, but also because it serves as a reminder of all the special moments you experienced while you were wearing it.
For POPSUGAR Associate Style Editor Kathleen, it's not just one item that she favors, it's a category: denim. "My jeans and I have been together through thick and thin," she shared. "They've accompanied me through countless meaningful life moments. No matter what's going on in my life, I know I can always fall back on my trusty jeans."
From keeping her company through far-flung adventures to boosting her confidence through important work milestones, Kathleen's favorite pairs of jeans have lived to tell many tales. Keep reading to discover what they say about her. Maybe it'll even inspire you to craft your own denim stories!
Travel is a chance for Kathleen to experience something new and exciting with her loved ones, and earlier this year, she had the opportunity to explore Brussels for the first time with her mom and sister. But there was one other trusty travel companion worth mentioning: her jeans. A pair of comfy slim boyfriend jeans was ideal for accompanying her through the city thanks to their relaxed fit. "When it comes to travel, comfort is a priority," Kathleen said. "I don't like feeling restricted, and these jeans move with you, ensuring you feel ready for anything while on the go. I felt comfortable, relaxed, and stylish the entire day and throughout the night."

Picture a professional work setting. Many closet staples may jump to mind, but jeans probably aren't one of them. In Kathleen's case, they were the unexpected style choice to help her feel like her most polished self for an important work milestone. "I surprised myself a bit when I chose to wear jeans during my first-ever work trip," she shared. "I attended a high-profile event, and my jeans made me feel super confident the entire time." Her pick? A pair of sleek coated jeans. "I love that they're a refreshing take on jeans and a fun, modern alternative to trousers or chinos. I felt in-control and fashion-forward without looking like I tried too hard, which is exactly what I wanted to portray. A great professional outfit should project confidence and self-assurance. This look accomplishes all of that and then some, as it's also super comfortable and on-trend."

Alternatively, a fun night out on the town calls for jeans, and that's exactly what Kathleen opted to wear for a particularly memorable concert and special father-daughter bonding time. "My dad took me to see one of my favorite singers in concert back in 2009, and nine years later, I surprised him by buying tickets to see her again when she went on tour," Kathleen shared. "It's become our thing, and I've worn denim each time — I can't think of a better concert look!" For their most recent outing, she reached for timeless black skinny jeans. "I love how they hug my body without restrictions and feel hardy enough to really live in. I was after a cool, edgy vibe, and black denim did the trick."

Levi's 501 Skinny Jeans ($98) ALLSAINTS Jacket ($450) n:philanthropy Tee ($72) Splendid Boots ($188) Kendra Scott Earrings ($78)
Making memories with the BFF is always a fun time, and it calls for fun clothes, too! When Kathleen's best friend came to visit her in New York City for the first time, she knew they would be hitting up all the sights. Easy and effortless wide-leg jeans were perfect for the occasion. "Jeans are especially a go-to for me on the weekends, and this look made me feel put-together — neither overdressed nor underdressed," she said. "This pair was ideal for a jam-packed weekend since it was easy to throw on, kept me comfortable all day, and didn't skimp on style." Plus, the cream color made quite the impact: "We were both wearing the same colored jeans, and it's a moment and a day I'll never forget. I even have photo of us that's now hanging in my apartment!"
J Brand Wide-Leg Jeans ($248) AGOLDE Jacket ($198) Whistles Top ($119) Vince Boots ($395) Parisa Wang Bag ($295) Chloé Sunglasses ($335)
Credits: Photographer: Matthew Zach; Senior Art Director: Colleen Lennon; Stylist: Kathleen Harper + Katie Graner; Hair and Makeup: Sadhbi Babu; Producer: Cassie Doyle; Design: Kelly Millington