Donna Karan Interview 2015
The 3 Habits Donna Karan Practices to Stay Calm in the (Very) Chaotic Fashion World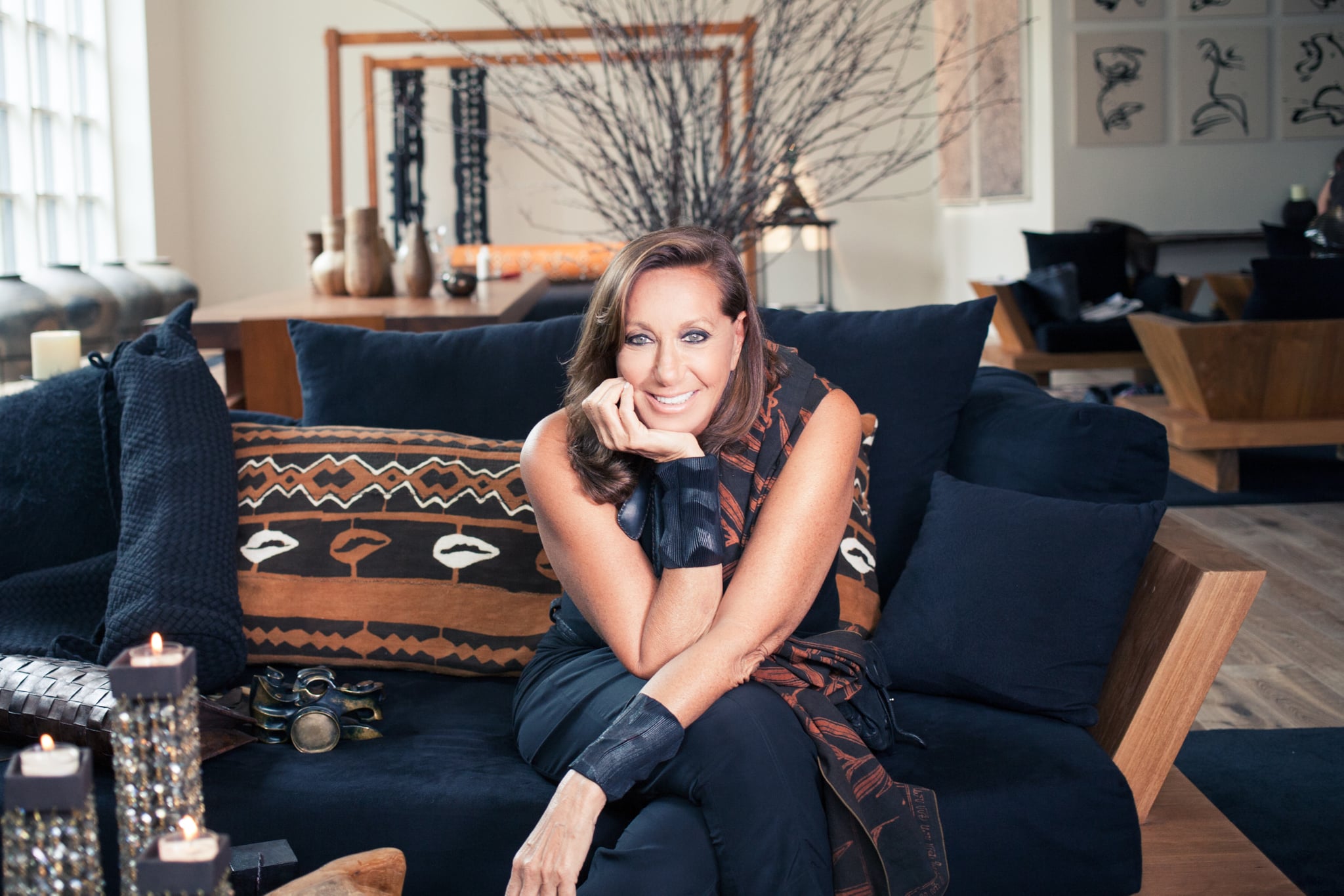 Image Source: Urban Zen
"This might hurt," Donna Karan warned.
She was pinching the skin between the thumb and forefinger on my left hand. I was in the middle of a two-day headache, and Donna, a kind woman, was trying to help. It's not my habit to confess maladies to strangers, let alone interview subjects, but something about Donna's manner made me want to seek her advice.
It may have been the setting, too. We were upstairs in the West Village headquarters of Urban Zen, the half-retail, half-charity hybrid enterprise that has been Donna's focus since she left her namesake label in June.
"I wanted to create an environment and product that would not only dress people but address them," Donna explained, as she walked me through the company's West Village headquarters. "The mission of Urban Zen is philanthropy and commerce."
The building that houses both the Urban Zen store and institute is the former studio of Donna's late husband, the artist Stephen Weiss. His presence is everywhere, and Donna took care to point out his work, both sculptures and paintings, which are seamlessly placed alongside Urban Zen's own art, home, and fashion offerings.
Much of the art and home decor inventory comes from artisans in Haiti, Italy, Bali, and Thailand, with a portion of the store's proceeds being funneled back into Urban Zen's charity initiatives in healthcare, education, and culture. The store, unsurprisingly, is a perfectly curated mix; a wide Balinese-made bed with a wooden canopy is displayed next to crystal-embellished candle holders, made in Haiti of recycled oil drums.
Urban Zen clothes, however, are designed in-house. Donna and her team have created luxurious pieces made from the highest quality materials. This is the place to buy a sheepskin jacket, suede drawstring pants, and slouchy sweaters to keep forever.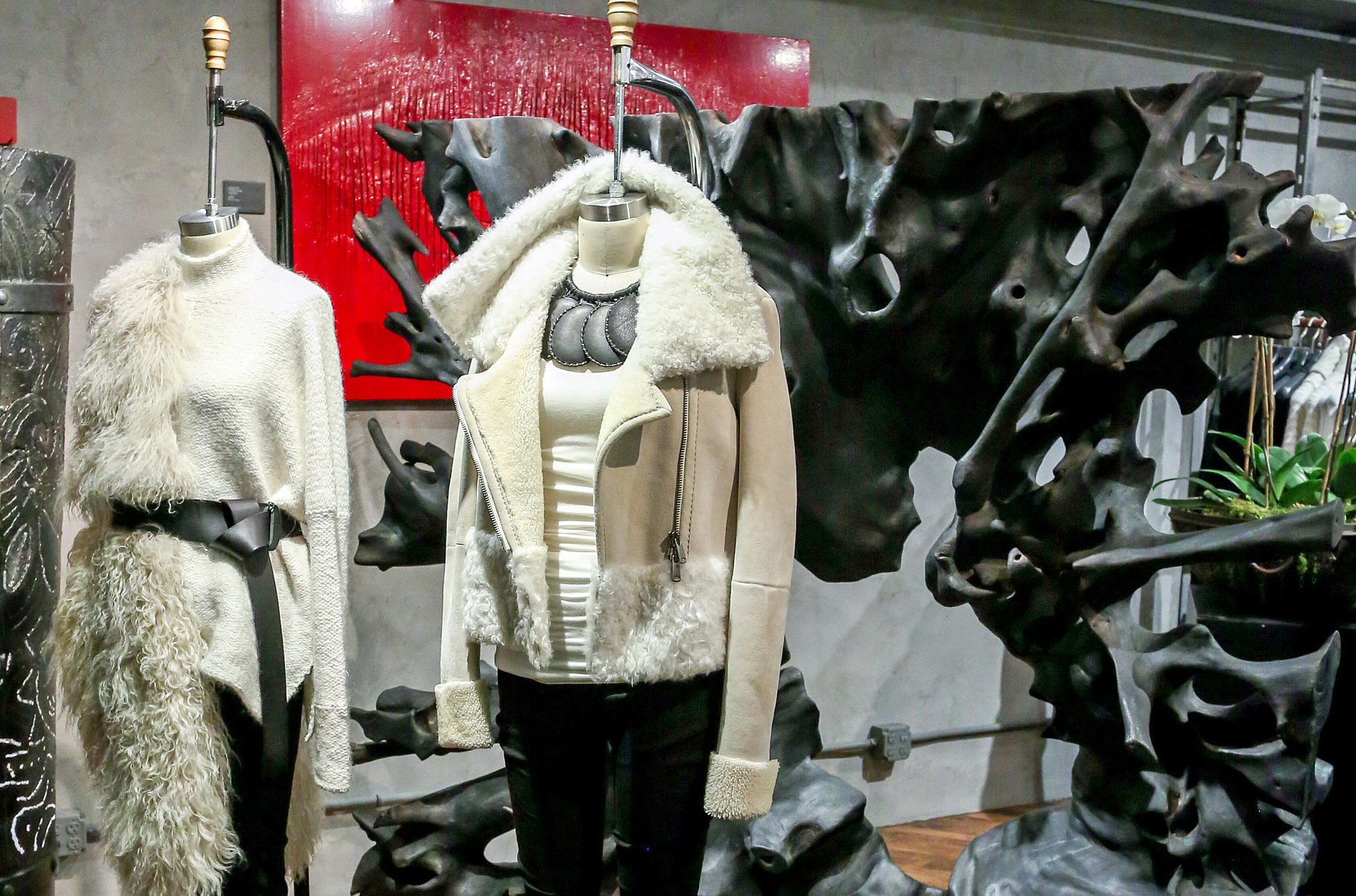 Image Source: Urban Zen
Donna founded Urban Zen, in part, to create an oasis of calm for herself, a refuge from the fashion industry's demands on a designer's time and creativity. After decades in the business, Donna sought a break — to some degree — from the relentless pace.
"You have to perform four times a year — nonstop," Donna reflected. "You're always late for the next collection."
Donna is now committed to only two and a half collections a year for Urban Zen. So has the reduction made her life more serene?
"Oh no," she laughed. "More anxious. I'm used to multitasking. I'm used to living the chaos so living the calm is something I have to work on."
To try and keep her head clear, Donna practices three techniques: yoga, meditation, and breath work. Her commitment to the practices has informed the direction of the Urban Zen Foundation's Integrative Therapy program, which aims to rethink treatment for chronic and terminal diseases. Yoga, meditation, and breath work are so intertwined with the Urban Zen initiative that they're practically part of the job.
"It's the DNA of the brand," Donna said.
That may explain why, on my way out, a staff member suggested I pour droplets of lavender oil onto my palms and take a deep breath. Lavender oil, she said, is the best natural cure for a headache.
I left the store pain-free.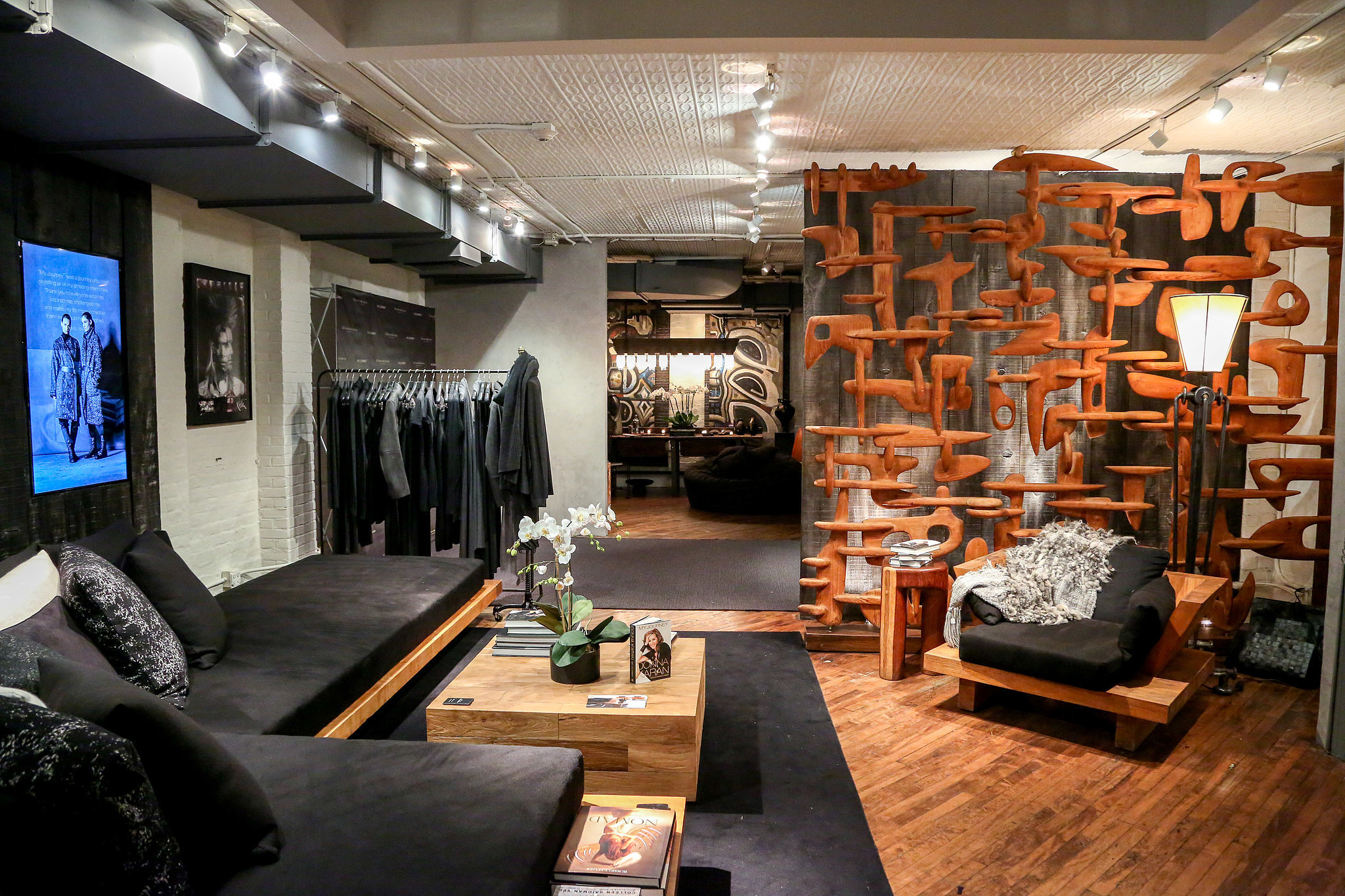 Image Source: Urban Zen