Downton Abbey Lady Mary Wedding Outfit
You Can Get Married in Lady Mary Crawley's Tiara!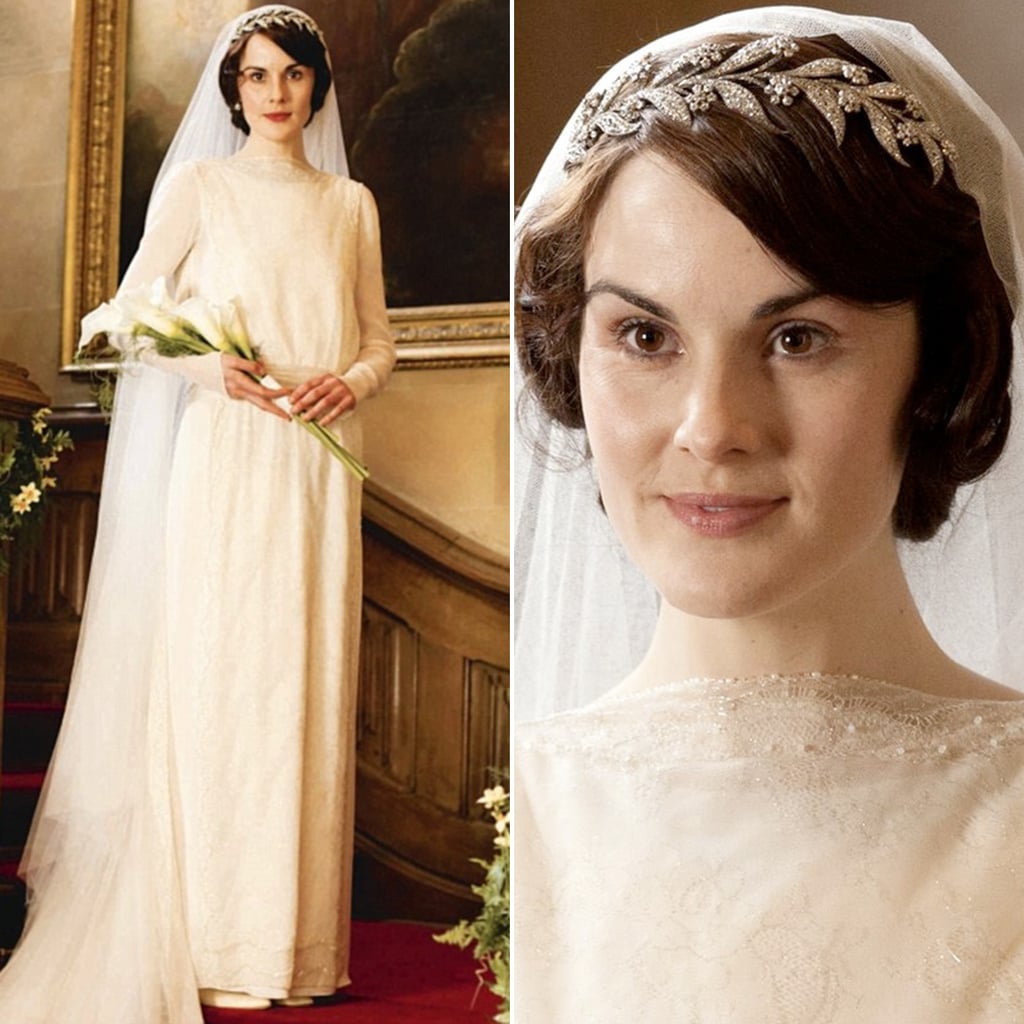 0
You Can Get Married in Lady Mary Crawley's Tiara!
As a dedicated fan of Downton Abbey, I have no shame in admitting how excited I got the first time I caught a glimpse of Lady Mary Crawley's wedding dress. And as much as I loved her gown, I couldn't take my eyes off of her stunning antique Georgian tiara, from jeweler Bentley & Skinner, which clocks in with a whopping 45 carats of diamonds.
Now, we're huge fans of tiaras at POPSUGAR (we've been on the hunt for the perfect headpiece for months now), so our hearts fluttered a bit when we heard that the jeweler will allow you to rent the sparkler for your big day. But if you want the full Downton Abbey experience, I'm afraid it comes at a pretty hefty price. Get ready to shell out not only £1,250 (or $2,041 at current exchange) for the day but also an even more eye-popping £125,000 (or roughly $204,100) as a security deposit. I'm starting to understand why the Crawleys went through so much financial trouble at the beginning of season three.
Photo courtesy of ITV