Editor-Approved Denim Outfits
Power Dressing Means Something Else Entirely to These Women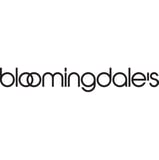 When an article of clothing makes you feel this good, you dedicate an entire power outfit around it. We've partnered with
Bloomingdale's
to share how the right pair of stylish jeans can make you feel on top of the world.
To some, power dressing might mean a smart suit. To others, it may bring to mind a figure-flattering dress. For three POPSUGAR staffers, power dressing equates to something a little more unexpected: jeans. Considering the best power outfits are the ones that make you feel like your most confident self, it's no surprise these fashion rule-breakers are turning to jeans to lead the sartorial way. After all, slip into a well-fitting pair of jeans and you can conquer anything.
Their refreshing approach is redefining what power dressing means and what it can be worn for. It's no longer reserved solely for business suits worn in stuffy workplace settings. These days, you can power-dress your way through life — on a date, out to brunch, to work out, and perhaps most empowering of all, for nowhere and no one in particular. Ahead, each staffer shares her perfect pair of jeans and how she creates an everyday power outfit that makes her feel invincible.
For associate beauty editor Carrie, power dressing symbolizes confidence, and being creative with how she wears her jeans helps her achieve that. "Power dressing means not being afraid to draw attention to yourself — looking and feeling 100 percent confident, and completely owning that confidence," she shared. "When it comes to wardrobe staples, denim is one of the most versatile and 'basic' (in the best way), so I challenge myself to elevate my look using accessories and other clothing pieces. When I've created an outfit that I feel accomplishes that — and showcases the denim in its best or most unique light — I feel totally confident and empowered."
With this in mind, she looks for jeans that are easy to wear and even easier to style. "I love these high-rise flared jeans because of the shape and wash; they're the perfect color, slimming at the top, and have just the right amount of flare. Because the jeans are neutral, I'd style them with a statement top, some white midheel shoes, quirky sunglasses, and neutral statement earrings.
Fashion can be emotional, and for assistant marketing coordinator Maya, dressing with emotion and using her outfit to convey her mood is what gives her power. "I am power dressing when I feel I am representing my most authentic self," she said. "Identity and personal style are fluid, so if you feel a certain way one day and a different way another, I think you should be able to express that in what you wear. The commonality among all of this is your individuality, and that should be flaunted, not hidden."
The one constant in her ever-changing looks is a pair of jeans. "I'm always inspired by the adaptability of denim," Maya noted. "It wears and stretches to fit your body, and you have the power to be just as adaptable to change. The right kind of denim can make you look and feel amazing in any situation." For this particular reason, she's partial to a classic fit that allows for mobility, like these straight-leg jeans. "I like mixing traditionally masculine and feminine pieces to create a powerful look. I often balance jeans and combat boots with softer pieces."
When you feel like yourself, you can do anything. This is the motto assistant shopping editor India lives by when putting together an outfit. "Power dressing is all about confidence to me, and dressing in outfits that fit my personal style makes me feel confident," she shared.
Most days, it just so happens that denim is what she reaches for, not only to convey her sense of style, but also to feel her most comfortable. "When I put on a pair of jeans that fits me well, I feel like I can take on the world. I can move easily in them and they're a blank canvas to create any kind of look." Her favorite? A pair of high-rise skinny jeans. "These jeans can go with anything, and they've got stretch, which is a must for me. I'd add a pretty, feminine top, sexy heeled sandals, a cute, functional little bag, and my go-to lipstick. In this outfit, I could go run errands on the weekend, head to work, or meet friends for drinks. When I like my outfit, my day is infinitely better. I can be anyone I want in a great, well-fitting pair of jeans."
J Brand High Rise Cigarette Jeans ($248) AQUA Top ($58) Loeffler Randall Mules ($395) Loeffler Randall Tote ($295) Chanel Lipstick ($38)