Fashion Week Emoji App
The Haute Couture-iest Emojis For Fashion Week
In New York's below-freezing temps, texting is out of the question. Spot Mary-Kate and Ashley outside The Row? It's not like you can just stop and risk frostbite to type "OMG! Petite blondes!" Ain't nobody got time for frigid fingers! Well, almost.
Thankfully, the fine fashionistas at Harper's Bazaar have teamed up with design agency Crush Creative to create a line of très chic emojis to expedite your Fashion Week celeb-spotting correspondence. Instead of drafting up a wordy text, download Harper's Bazaar Emojis and start sending off adorable illustrations to all your haute homies.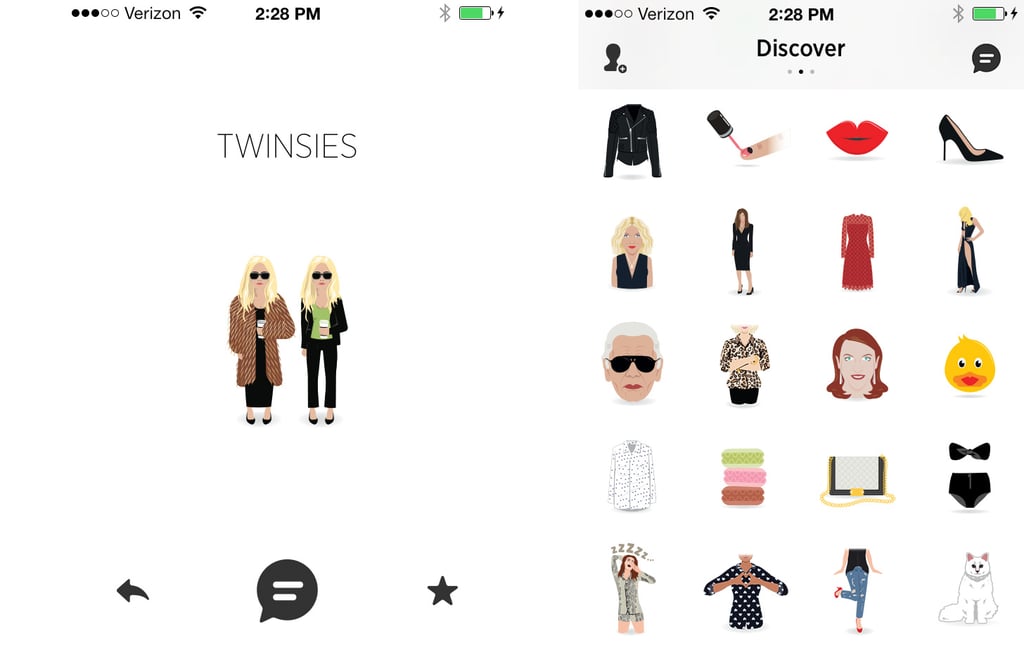 OK, so maybe these emojis aren't actual integrated unicode pictographs like the emoji language that comes standard in iPhones. The images from the Harper's Bazaar app are sent as photos — which means that it doesn't matter if your fashionable text recipients have an iPhone, Android, or "dumb" phone. You can send these Fashion Week emojis to any device that can receive picture messages.
If texting isn't your thing, you can also send Karl, Carine, and the other legends of style via email, Facebook, Twitter, or Instagram. Happy emojing, and stay warm, New York.